Mortgage holders may feel compelled to stay with current lender, says analyst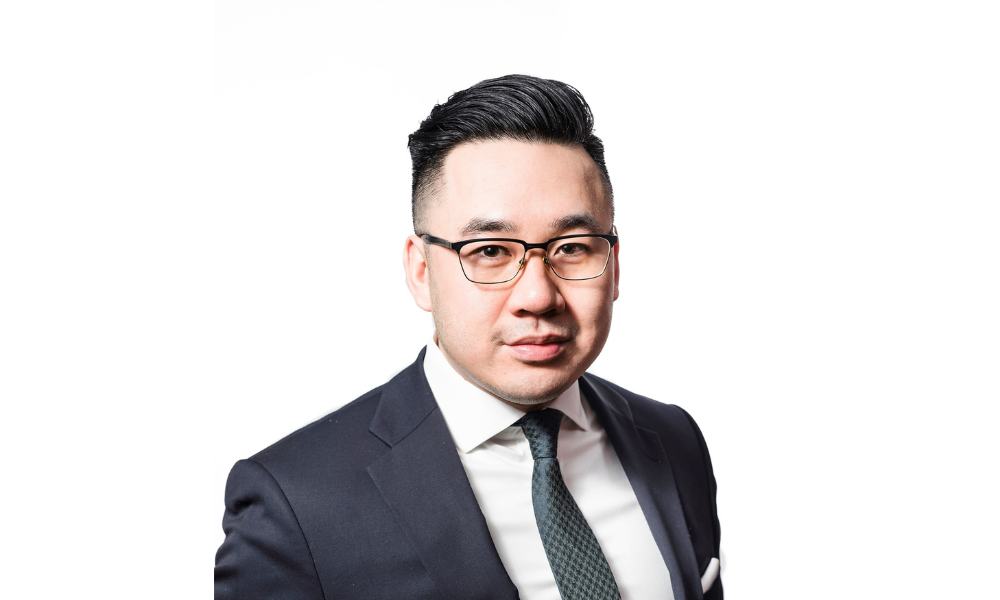 While speculation had mounted in recent weeks that rising interest rates could cause Canada's banking regulator to revisit its criteria for mortgage qualification, it appears in no hurry to change those guidelines.
The Office of the Superintendent of Financial Institutions (OSFI), which sets the minimum qualifying rate for uninsured mortgages in Canada, indicated earlier this month through its head, Peter Routledge, that it intended to stay the course on those rules.
That mortgage stress test is doing its job in protecting the economy as a whole and ensuring safeguards are in place for Canada's housing market, according to one mortgage expert. Still, it's also presenting difficulties for homeowners whose mortgages are coming up for renewal and who want to either renegotiate with their current lender or shop around, he said.
"That's one problem I'm dealing with now: I haven't actually handled a lot of renewal business recently, because these clients aren't able to qualify with different lenders [due to] the higher stress test rate," Victor Tran (pictured top), a mortgage analyst with RATESDOTCA, told Canadian Mortgage Professional.
"So despite having a lower mortgage balance, they're still not able to qualify – rates are much higher, and of course the amortization is shortened now too, so payments will be a little bit higher based on today's rates."
Read next: What will more rate hikes do to Canada's housing market?
That increased difficulty in qualifying means that many homeowners are simply forced to renew with their current lender, as they're not required to meet the higher rate when they do so.
Those cases can sometimes mean that the ball is firmly in the lender's court, Tran said, with lenders knowing that borrowers aren't able to qualify elsewhere – and therefore seeing little reason to match rates or negotiate.
"The approach is basically: you take it or leave it," he said. "The retention rate is still at a high level – and the banks' retention rate is usually pretty high to begin with. Most people don't bother shopping around. They don't want to deal with reapplying and all that.
"It would totally make sense that [the bank retention rate] is increasing. People are just forced to sign with their current lender again."
Canadians seeking an insured mortgage, for which less than 20% is put down up front, were first required to qualify under a stress test rate starting in 2016. A similar measure for uninsured mortgages was introduced in 2018.
OSFI hiked its qualifying rate for uninsured mortgages in mid-2021 to the larger figure between 5.25% and the mortgage contract rate plus two percentage points. Previously, the level had been either 2% above the contract rate or the Bank of Canada's posted five-year rate.
That adjustment was a response to changing housing market conditions that the body said had the potential to increase financial risk for lenders, with "proactive action" required to ensure the continued resilience of banks.
Read next: How are Canadians coping with plummeting housing affordability?
James Laird, co-founder and co-CEO at RateHub.ca, told CMP that the stress test had been born in a time of record-low rates as a prudent measure to protect homebuyers against future rate hikes.
It's proven effective in that sense, he said, although it also means that new buyers are now often required to qualify at a rate of or above 7%, "which is really difficult for that first-time homebuyer," he said.
"So I understand both arguments – one, just leave it, two, maybe change it to [one percentage point above the contract rate], for example – that might be appropriate at the moment."
During the summer, the Bank of England hit the headlines for its announcement that it would no longer require lenders to verify whether borrowers could afford a higher payment than at their agreed rate.
In May this year, OSFI's deputy superintendent of supervision Ben Gully had indicated that it would be open to revisiting the stress test level before the end of 2022 if market conditions changed. However, superintendent Routledge appeared to rule out that possibility in early September during a speech in Toronto.
"The uncertainty and anxiety caused by a rising-interest-rate environment have, understandably, caused some Canadians to advocate for a loosening of the underwriting standards in Guideline B-20," he said.
"Let me reassure those of you who oppose a loosening of underwriting standards that OSFI will not do that."