Growing originations wasn't the only focus of brokers this year, with their collective efforts for charity surpassing last year's grit, determination and, indeed, generosity.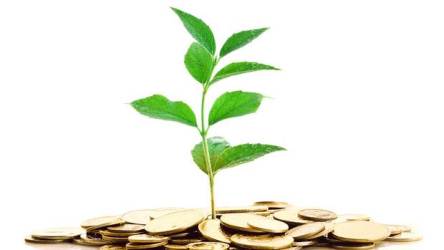 Brokers stopped at nothing this year to give back, one even landing "behind bars" to arrest – sorry, to address – community needs.
"It was fun," says Starr Webb, owner/broker of Dominion Lending Centres - Western Lending Source in Kamloops, B.C., pointing to her stretch in the slammer. "The RCMP actually came to my office, cuffed me and put me in the backseat of the squad car and off we went with lights and sirens blaring."
That "arrest" was, in fact, for charity -- a novel fundraising event for the local United Way called "Jail and Bail."
Webb was brought to a community centre, where United Way staff had set up a makeshift jail cell in plain view of the public.
From those cramped accommodations, Starr began frantically calling friends and relatives in a bid to raise bail money. The minimum amount was $500, but she raised $1,100. It was also a good day for the United Way, which cleared more than $90,000. It was an even better day for Webb. She's not alone.
While mortgage professionals are often seen as business people laser-focused on closing deals and making a commission, veterans of the industry will tell you that's nothing but a cardboard caricature. In fact, despite this year's tumultuous lending environment and the slowing housing market, hundreds of those money men and women found it within themselves to "step out of character" and into the kind of charitable giving focused on people. More often than not it's people well outside the market for a mortgage.
These efforts not only denote the growing maturity of the industry, but also testify to its influence in the communities it serves. By CMP's calculations – the result of piecing together more than 54 individual contributions from brokers, broker networks and lenders – the channel donated no less than $1.2 million in charitable giving for 2012. That better's last year's tally by $200K.
It's also speaks, say brokers to the increased pressure they've placed on their networks and their lenders to mount and support very public campaigns of giving. That work gives back at the same time it up the profile of mortgage brokers across Canada and in their individual cities, towns and hamlets.
The acts of generosity are too many to name, but CMP has handpicked a few of those stories to share and to inspire. Our apologies in advance to those we have failed to include.
****
It's not all about dollars and cents for Ethan Ribalkin, a mortgage professional with Verico The Nova Team in North Vancouver.
The 29-year-old has been dedicating his Wednesdays to teach residents at the Villa Carital nursing home in East Vancouver how the play the ukulele. The young-at-heart musicians will play in their first Christmas concert this month.
"We're told by administrators at the home that the weekly lessons mean a lot to the seniors," says Ribalkin. "There are many seniors who are withdrawn that break out into a real smile when they take part in the ukulele lessons."
Charity is a family tradition for Ethan. For nearly half a decade, his mother, Aure Viau, his father, John, owner/broker of The Nova Team, and his siblings turn their home into a blazing beacon of Christmas lights. No less than 100,000 to be precise.
Neighbours and people from other communities drive in to view the spectacle, in the process bring placing tons of food and money in bins the family sets out for the local Harvest Project. It provides life skills coaching, food and emergency drop-in help for people challenged by family breakdown, illness, job loss and poverty.
****
Throughout the year Invis and Mortgage Intelligence brokers and agents stage various events to raise funds Angels in the Night, the company's own charitable venture, which provides supplies to emergency shelters across Canada.
****
Each December, brokers, staff and lender partners in their respective communities personally deliver the supplies to various local shelters.
Throughout the past 10 years, Invis/Mortgage Intelligence has raised a total of $1.8 million for Angels of the Night and aims to bump that figure past the $2 million mark for 2012. It's all about creating the kind of traditions that get brokers into the community and into the hearts of Canadians.
Speaking of tradition, people and families that troop to the office of Chris Dopp just a few days before each Christmas will be glad the industry veteran has decided to keep his.
The principal broker of The Mortgage Centre Elite Mortgage Group in Collingwood, Ont., is all set to serve up no less than 250 10-pound turkeys with all the Christmas trimming this year, reports his assistant Tricia Davidson.
The traditional turkey giveaway has survived downturns and recessions and the kind of slowing market many brokers are now grappling with.
It will continue to do so.
"If I'm having a tougher year, what about those who need the help?" Dopp said last year.
****
While there was no shortage of brokers stepping up to the plate to help those in need, probably none of those footfalls were as fancy as Scott Bentley's.
The broker with Verico Premier Mortgage Centres in Halifax tripped the light fantastic during this September's Dancing for Our Stars ballroom competition, his Argentine tango ending in thousands of dollars raised for children with learning disabilities.
Nearly 800 people attended the dinner gala, which featured eight Halifax local celebrity dancers and raised more than $465,000 for the Bridgeway Academy. The academy was founded in 1983 by a mother who was convinced that students with learning disabilities could learn and do anything, if they were taught in a way that works for them.
*****
Don Cherry's not the only star that DLC brokers know.
Michael Distefano, owner/broker of DLC-BTB Mortgage Solution, and his colleagues recently teamed up with Stamford High School in Niagara Falls, Ont., in a fundraiser using the celebrity of pop idol Justin Bieber to raise money for the city's Project Share program.
The event included a community BBQ, a silent auction, food drive and a live draw featuring a Justin Bieber Concert package. Distefano's seven-year-old son Christian, a child actor and singer, pitched in by donating the proceeds of a CD featuring his cover version of Bieber's "Pray."
****
Education and proper nutrition go hand-in-hand and throughout the country many DLC brokers have been pitching in through various projects since September to help raise funds for Breakfast for Learning, an organization focused on providing young school children free meals.
As of late November, the network reports having raised some $26,500 through the efforts of so many of its 2,200-plus mortgage professionals.
Don Cherry has also helped the cause, lending his star power to a DLC brokerage and a hockey game fundraiser last month.
Cherry, who recently renewed a multi-year contract with Dominion Lending Centres, dropping the puck in the featured face-off between the Barrie Colts midget AAA squad and the South Central Coyotes of Richmond Hill, Ont.
In the process, Dominion Lending Center YBM in Barrie, Ont., filled thousands of seats at the Barrie Molson Centre and collected thousands of dollars in donations for Breakfast for Learning.

****
Multi-Prets Mortgages, a sister company of Mortgage Alliance, raised over $40,000 for the Club des Petits Dejeuners du Quebec, an organization that serves school children hot breakfasts before the start of class.
No less than 18,000 children throughout Quebec are enrolled in the program.
Since, partnering with Club des Petits some 10 years ago, Multi-Prets has donated no less than $400,000 to the Club.
****
Apart from a good meal, children also need to get a good rest. To that end, Peter Puzzo, owner/broker of DLC Top Producers, and his colleagues are working with Sleeping Children Around the World, a charitable organization raising funds to manufacture and distribute bed kits to children in the developing world.
The kits, which costs $35 each, consists of a mattress, pillow, mosquito net, and if funds are available, school supplies and clothes.
"With each funded mortgage, I purchase a bed kit in honour of my clients," he says. "SCAW send my client a letter advising them of when the kits will be delivered and sends them a picture of the child that receives the kit."
*****
The people at MAC/MPH go to great lengths - running, riding, walking and sailing to raise money for the battle against cancer.
Through its MAC Rally of Hope events, the company managed to raise nearly $200,000 for the Weekend to End All Women's Cancer. The events sponsored by MAC include the MAC Gold Tournaments, MAC Rally, cross-country motorcycle ride, MC/MPH Boat Cruise, Weekend to End all Women's Cancer Walk and the MC/MPH Holiday Gala.
****
Despite all the doom and gloom about the economy and the slowing housing market, there was no shortage of mortgage professionals going out of their way to lend a helping hand in 2012.
The team led by Dave McNabb and Dave Wild, brokers/partners of the DLC-Regional Mortgage Group, in Red Deer, Alberta, raised $135,000 this year for the Red Deer Build and Golf a Kid to Cure charity.
A mortgage adviser from the same office, Scott Bourke is also an avid volunteer for the Kids Cancer Foundation, The Red Deer Curling Club and Realtors Charitable Foundation and the Red Deer Kinsman Club, where he is vice-president and dream home chair.
Louise Williams, broker at DLC – Coastal Mortgages in Campbell River, B.C., and her husband a veteran of the restaurant business, has brought a new meaning to word food drive. From a converted trailer, the couple cooks up delicious meals for various charitable fund drives. They offer their catering for free, charging only for the ingredients. Their efforts help various organizations save thousands of dollars.
Deb White, owner/broker of DLC-White House Mortgage, has an agenda book filled with activities marked out for a table's length of volunteer and charity groups. Among them are her responsibilities as director for the Run For Cure committee and working for a day at a Wendy's restaurant. Wendy's Dream Lift Day raises money that goes to help sick children achieve their dreams.
Sometimes our charitable instincts are triggered by something that hits closer to home.
After her friend died of brain cancer just a few weeks away from his wedding day, Julia Parkin decided it was time to take on cancer. The mortgage expert for DLC-Homestead Financial in Burlington, Ont., decided to train for a 200-km run to raise research money for the Princess Margaret hospital foundation.
Five years ago, Sharon VanderDuim, founder of the DLC - VanderDuim Mortgage team, and her colleagues spotted a man eating out of a dumpster across the street from their office in Bowmanville, Ont.
"Because it was cold day, we gave him gloves a hat and coffee, and we called him 'David,'" VanderDuim recalls. "Over the next five year, David would be a regular in our office and we would engage him in conversation and share coffee (three creams, two sugars)."
Lately, the team has been missing David because of his failing health, but their involvement with their regular visitor has led to other charitable works. For example, each year, the team chooses a community cause to support. This year, it was the Durham Dragons Hockey team. In 2011, it was the Champions of Youth, a local program that supports youths who come from a disadvantaged background. Recently, the VanderDuim Mortgage Team also raised $4,500 for cancer research by holding a paintball fundraising event.