A rate jump looks increasingly possible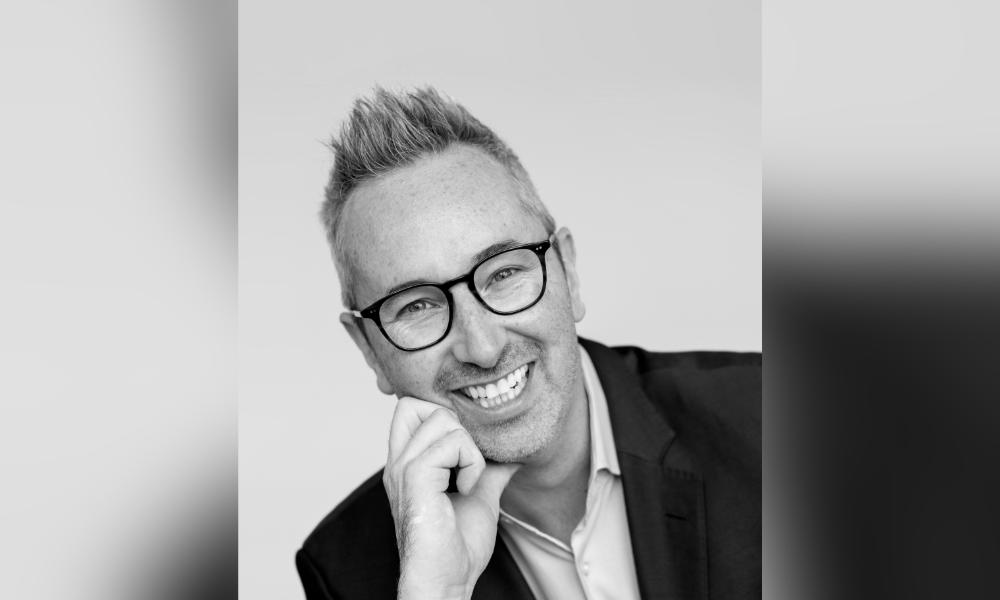 The Bank of Canada provided a measure of relief for borrowers by hitting pause on interest rate hikes in its last two decisions – but odds of a summer increase have jumped in recent weeks.
With the central bank scheduled to announce its latest benchmark rate decision tomorrow (June 7), inflation has unexpectedly inched upwards since its last rate call, while the Canadian labour market remains doggedly resilient and the economy has continued to grow at a noteworthy clip.
That's strengthened economists' belief that a rate hike could be in the cards in at least one of its next two decisions. BMO Capital Markets managing director of Canadian rates Benjamin Reitzes said it expected a quarter-point increase in July, and noted he "wouldn't be shocked" by a June jump, in a note to clients this week.
Speaking with Canadian Mortgage Professional last week, nesto consulting economist Francis Gosselin (pictured top) said that inflation bump – to 4.4% in April, compared with 4.3% in March – will have given the central bank plenty of food for thought ahead of its decision.
That's not to mention the recent banking tremors that rippled through the US financial system following the collapses of Silicon Valley Bank and Signature Bank in March.
"[The Bank of Canada is] obviously very interested in inflation, which is their main objective, but the other one is also to provide a stable and consistent financial system for Canadians and businesses," Gosselin told CMP.
"They are perhaps more worried than they were. First off, the American situation in the banking industry is worrisome. The Canadian system is a lot stronger and [has] more provisions… but it's still not fun to see all these banks go down each in turn."
That said, the recent rise in inflation is likely "a bump in the road," Gosselin said, even though he stressed that fighting price growth is not a one-way street and interest rate hikes feed directly into higher costs related, for instance, to mortgage payments.
"But I think the longer trend is what we need to focus on and it's definitely downwards," he said. "And I'm still confident that we'll reach the target of 1-3%, or 2%, by the end of the year or even before then."
Nick Axford of Avison Young told Canadian Mortgage Professional that while a further correction was likely to transpire in Canada's #housingmarket, a repeat of past crises didn't appear on the cards.https://t.co/8oLx1N8ROt#mortgagenews #economicdownturn #economy

— Canadian Mortgage Professional Magazine (@CMPmagazine) June 2, 2023
Could the US banking chaos have an impact in Canada?
The Bank of Canada has indicated in recent statements that it expects the inflation rate to hit the 3% mark by sometime around the middle of this summer before falling to its 2% target by the end of 2024, although that's by no means a sure thing.
The path would undoubtedly be complicated by further uncertainty in global financial markets triggered by the US unease, although Gosselin said the prospect of a crisis appeared distant in the short term.
"We're seeing default rates increase a little bit, fixed-income assets being depreciated, et cetera, so [the Bank] is keeping an eye on Canadian banks – but I think we don't have anything to worry about in terms of liquidity or the ability to keep the activities running," he explained.
"What may be an issue is if they're not issuing sufficient loans, mortgage loans for instance, just to keep the lights on. That could be an issue due to the cost of capital going up so fast. But I think, again, this is kind of a temporary situation so [in the] medium to long term, we have nothing to worry about. But certainly [Bank governor] Mr. Macklem and his team [are] keeping an eye on that very thoroughly."
What other trends is the Bank of Canada watching closely?
Canada's economy grew at a pace of 3.1% in the first quarter of the year, it was revealed last week, a result that topped Statistics Canada's own estimates and suggested it continues to run hotter than the central bank would prefer to see.
The labour force, meanwhile, added 41,000 jobs in April with the unemployment rate hovering near a record low as the national housing market also started to heat up – developments that could convince the central bank that further tightening is required to push inflation closer to its target.
The Bank's rate decision is set to be announced at 10:00 a.m. EST tomorrow.
To see Francis Gosselin's full interview with CMP on the future of Canada's mortgage and housing markets, click here.