CMBA-ON executive director Petra Keller on an eventful career that's seen her named a 2021 Woman of Influence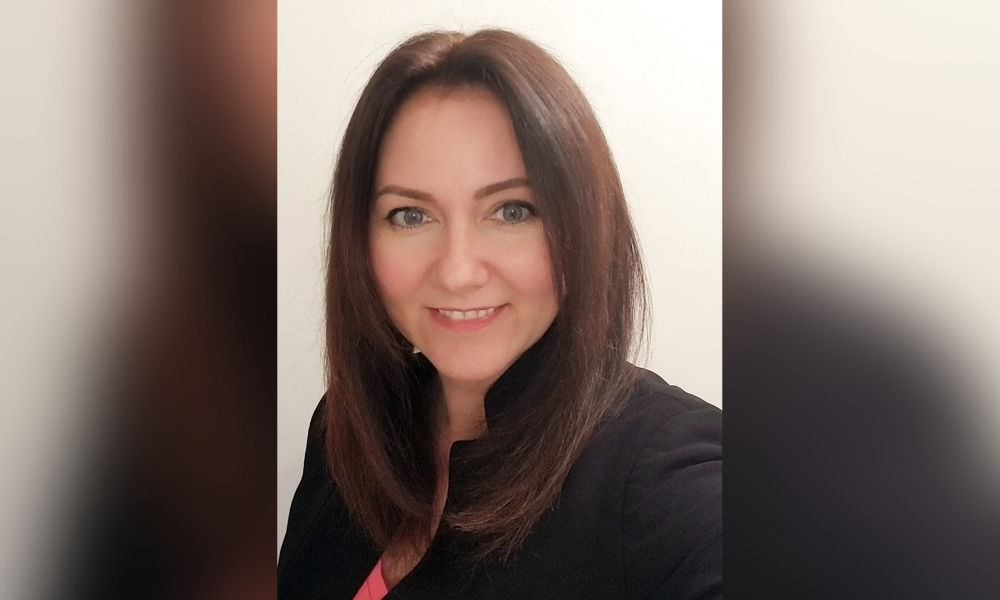 When it comes to managing an industry association, it goes without saying that years of experience within that organization, and an innate understanding of its operations, are invaluable assets.
That has certainly proven the case for Petra Keller (pictured top), executive director of Canadian Mortgage Brokers Association Ontario (CMBA-ON), who came up through the ranks at the organization after initially starting out in an event planning and admin role, before assuming her current position in October 2020.
Named a Canadian Mortgage Professional Woman of Influence for 2021, Keller's journey in the mortgage industry is one that she attributes to her perseverance and dedication – not to mention a personality-led approach that she said had been essential to her success.
"If you don't have a personality to be in front of people, it makes it difficult to lead – whether that's planning an event or talking about mortgages," she said. "Being personable, being a good listener, leader and team player – those are all key."
Keller's career with CMBA-ON began when the association was still known as IMBA (Independent Mortgage Brokers Association of Ontario), with her passion for event planning remaining constant through her progression to office manager, responsible for onboarding and training new staff, and finally executive director.
The significance of that role being held by a woman is clear, particularly in an industry that's traditionally been viewed as a male-dominated one. Keller said she hoped it could serve as an example of what's possible for young women taking their first steps in a career in mortgages.
Read next: CMBA hosts "uplifting" charity night in support of SickKids
"I'm proud to be part of an association that recognizes hard work, determination and skill based on merits and helps promote women in the industry. It shows that women can achieve anything," she said.
Stepping into the role of executive director during the height of the COVID-19 pandemic presented its own challenges, with remote working and virtual arrangements beginning for Ontario's mortgage community.
Still, Keller was determined that CMBA continue to host in-person events where possible, spearheading the association's achievement of five live events during the pandemic – no mean feat, particularly considering the need to ensure full compliance with social distancing and other regulations.
That resolve stemmed from Keller's status as a self-professed "social butterfly" and the realization that virtual webinars and conferences simply couldn't match the energy of meeting in person.
"People can get tired, complacent and depressed when they're stuck at home, being on a screen call all the time. There's only so much you can take," she explained. "People start to glaze over and lose interest. So for us to bring in-person events was a huge accomplishment.
"These events included three golf tournaments, one of which was the annual SummerFest in Niagara Falls, as well as an educational symposium and a charity casino night which raised $25,000 for SickKids."
The association's focus on in-person events is set to continue into 2022, with gatherings to include its gala evening and annual conference and trade show next April at Vaughan's Universal EventSpace.
Keller was involved in every step of putting those pandemic-era events together, although she was also quick to highlight the contribution of the team at CMBA throughout the last challenging 20 months of the pandemic.
Read next: CMBA's in-person symposium – the key takeaways
"I try to delegate, but I know what our members and attendees like so I do put my personal touch on everything," she said. "But I have a great team, and without them it would be hard to run alone."
An essential element of leadership during the pandemic has been placing the wellbeing of staff and colleagues front and centre, with nobody unaffected by the challenges and hurdles that COVID-19 has caused across the country.
For Keller, that meant constant communication between team members at CMBA-ON, as well as an appreciation that her door was always open to those who needed advice, guidance or changes to the work schedule.
"My team knows that if they have an issue – whether it's an appointment for the kids, or they need a personal day or just want to talk – I'm a sounding board. They know that they can pick up the phone or message me whenever," she said.
For young women in the industry who might aspire to follow in the footsteps of the names on this year's Women of Influence list, Keller preached the value of patience and constant inquisitiveness – not to mention the need for women in the industry to support each other.
"At the end of the day, I wouldn't be where I am without the help and support of those who took the time to guide me, to get me to where I am today," she said. "Now it's my turn to help those coming up."