The event convened Ontario mortgage professionals in aid of a worthy cause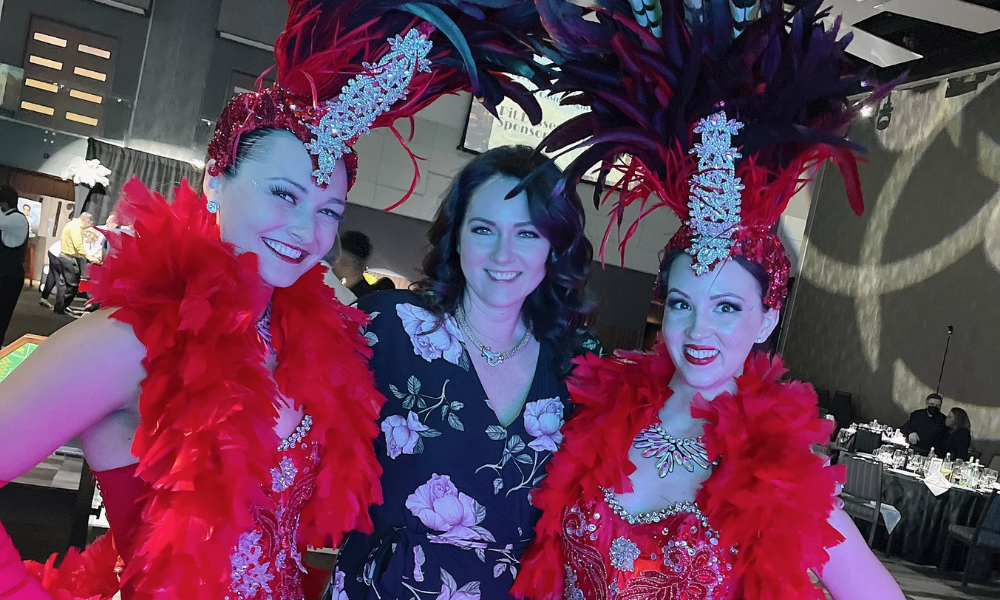 Mortgage professionals gathered to roll some dice in Vaughan last week at a Viva Las Vegas Charity Casino Night hosted by the Canadian Mortgage Brokers Association Ontario (CMBA-ON) in support of SickKids.
Around 200 people attended the event at the Universal EventSpace on November 18, marking the association's second in-person indoor gathering in recent months following its symposium at the end of September.
CMBA announced that by the end of the night it had raised a total of $25,000 for donation to the charity.
Attendees enjoyed entertainment including roulette, blackjack and speed poker tables, with Home Trust serving as the event's title sponsor.
CMBA-ON executive director Petra Keller (pictured top) described the evening as a resounding success, with guests clearly relishing the opportunity to mingle and connect face-to-face again.
"While we did our fair share of virtual events and webinars, CMBA Ontario has been able to have five in-person events during COVID, but this was only the second indoor event," Keller told Canadian Mortgage Professional. "It felt very surreal but uplifting to see everyone out and having fun."
Kimberlee Freeman (pictured below on right), member of the CMBA-ON board of directors and the association's chair of education, said that the ability to reconnect with friends, colleagues and counterparts had made the event hugely enjoyable for those in attendance.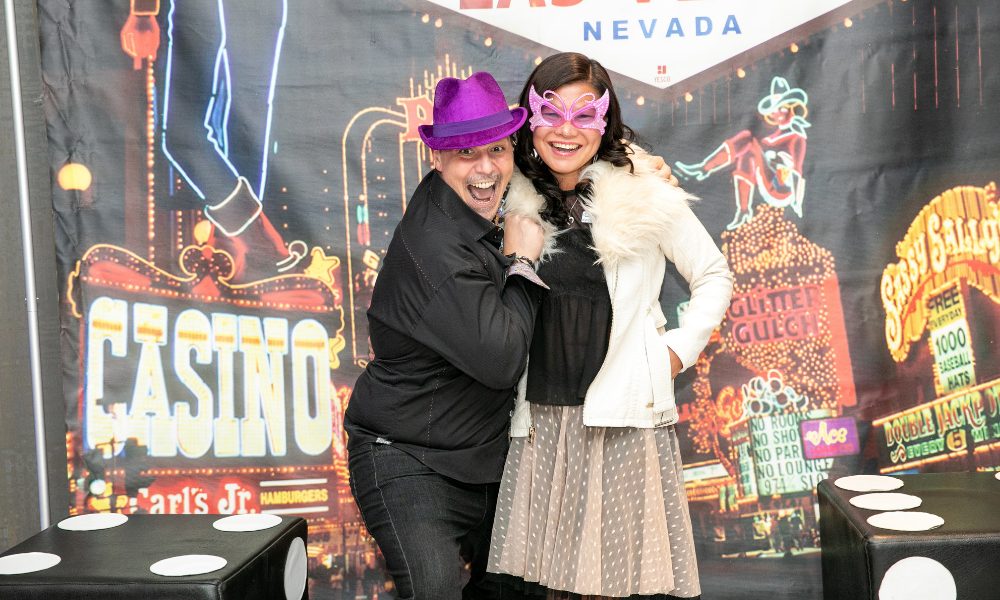 "Our entire CMBA board has always stayed focused on our goal to deliver value to the industry and broker community," she said. "Part of that value is the 'in-person' networking that we have all missed dearly during COVID-19.
"The amount of happiness I read on everyone's faces was so refreshing. I was told by many that being able to see colleagues and friends in-person felt so good! I think it brought everyone some long-needed satisfaction."
The fact that all proceeds from the casino charity event went to the SickKids Foundation, Freeman said, ensured that it was a hugely successful and rewarding night for all involved.
Read next: FSRA provides updates on industry trends
Roberto Blanco, chair of events and treasurer (pictured below on right alongside Reaza Ali, vice president and Shubha Dasgupta, president), said that the evening was a demonstration of how events could continue to flourish during a time of restrictions and additional requirements as a result of the pandemic.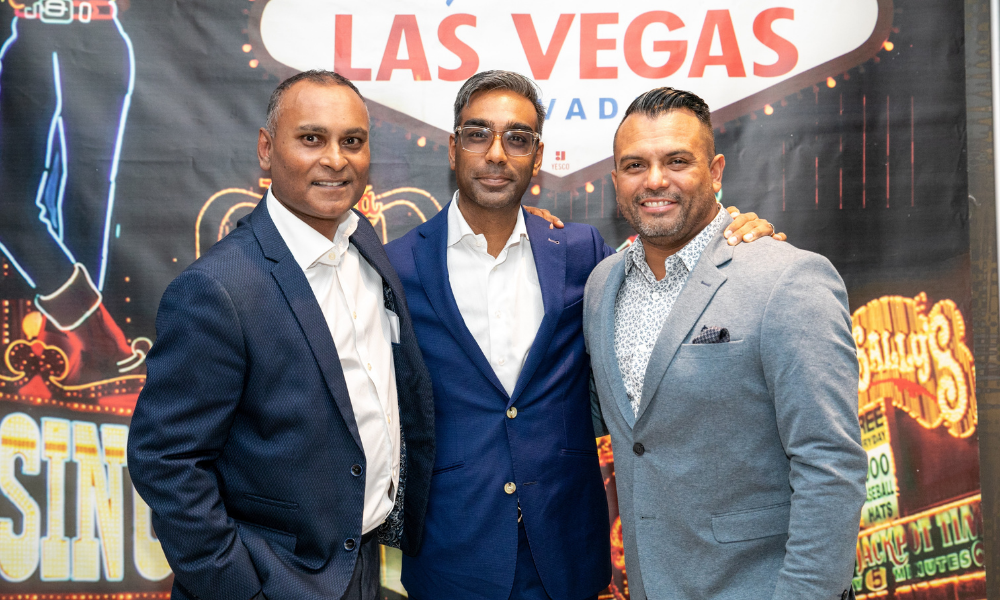 "What a night and an even better cause – CMBA bringing the broker community together with lenders in support of SickKids Hospital in a Las Vegas-style charity casino night," he said. "What a wonderful feeling it was to be in a room face to face with people from the industry again.
"Even with the extra precautions and added space to ensure a safe night, everyone was having an amazing time and I couldn't be happier with the team at CMBA and the staff at the Universal for hosting and ensuring the event went off without a hitch."
Ontario-based broker Terrilyn Moore described the environment as a friendly and safe one, with attendees double-vaccinated and all necessary precautionary measures taken.
"CMBA is really leading the industry to reconnect with the broker community," she said. "The charity casino night was a great evening, giving back to a great cause by supporting SickKids."
Minesh "Manny" Thakkar, a broker at Real Mortgage Associates, said it was his first time at an industry event since the pandemic and a welcome return to in-person meetings.
"It was nice to see the faces I used to see a lot more regularly before," he said. "The event was done in an open way which allowed for maximum interaction."
Closing out the year
The event was held as a busy 2021 draws to a close for CMBA-ON, with the association having hosted a number of educational webinars and events throughout the year.
In April, it virtually convened an expert panel to assess the trickle-down effect the pandemic was having on Canada's housing market, with that followed weeks later by a webinar delving into professional insurance and risk management.
Read next: CMBA's in-person symposium – the key takeaways
In addition to last week's event, the association has organized in-person gatherings in 2021 including its SummerFest in Niagara Falls in mid-August and the 2021 Autumn Golf Classic in King towards the end of September.
Its Symposium on September 29, meanwhile, featured informational seminars, presentations and networking opportunities to further the professional development of the association's members.
The association is already setting its sights on 2022, with Keller saying that it's looking at doubling its usual number of six to eight events each year and expanding outside of the Greater Toronto Area (GTA).
Scheduled events for next year include CMBA-ON's gala evening in April, with the association also set to host its annual conference and trade show the same month.
That event will welcome around 600 delegates to learn, network and develop business relationships, with the Universal Event Space pencilled in as the venue next April 07.
"I can't wait for our next event as we keep elevating the bar for an industry that definitely deserves some time to unwind and have fun, given the past year and a half with COVID and our busy market," Blanco said.
Keller paid tribute to those who had made the charity casino night such a success. "Thank you to all the sponsors, volunteers, guests and everyone who helped make this event possible," she said.