Four women have taken the top four spots on the board for the first time in CMBA-BC's 31-year history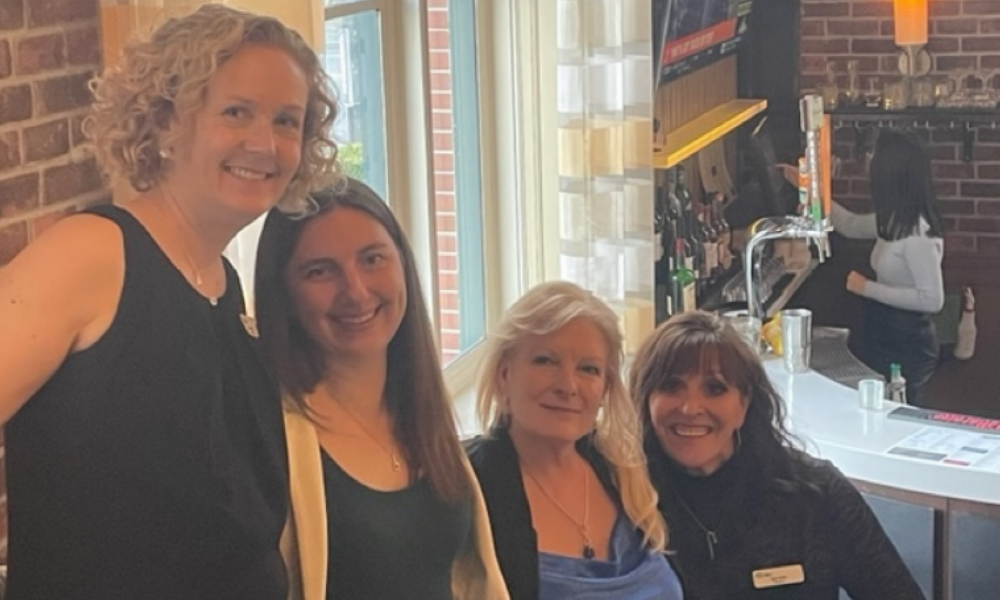 There was something decidedly historic about the makeup of the newly-elected Canadian Mortgage Brokers Association – British Columbia (CMBA-BC) board when it was announced earlier this month: for the first time in its more than three decades in operation, the association will be led by a four-person executive board made up entirely of women.
That group is led by Deb White (pictured above, last on right) of Dominion Lending Centres (DLC) White House Mortgages, who takes over as president with Marci Deane (first on left), a broker with Mortgage Architects, elected as vice president. Jane Wakelyn (second from right) of DLC-BlueTree Mortgages has been named secretary, while Caroline Roach (second from left) of The Mortgage Centre, Fitzwilliam Mortgage becomes treasurer.
Speaking with Canadian Mortgage Professional, White – a 23-year veteran of the mortgage broker profession – emphasized the unprecedented nature of that achievement and highlighted her intention to foster a consensus-driven approach throughout her presidency.
"As president, my goal is to have an interactive board; we're a team," she said. "I'm really honoured and proud to be the fourth woman president of this industry.
"Everybody is so collaborative on this board of directors. We've got this incredible team, and I hope that we accomplish a lot this year for the mortgage brokers of British Columbia."
Read more: BC industry group elects head of historic all-women executive board
A long-standing member of CMBA-BC with experience both as a board member and treasurer at the association, White said that the new board was a diverse and representative group, with members from all walks of life in the mortgage industry.
"If you look at the landscape of the board, it's a really diverse group. We've got such an array of opinions – from people who are younger and just getting into the industry to seasoned veterans," she said. "We have lenders, brokers and a company CEO, and that diversification is going to help us go a long way."
The full 11-person board consists of members who are spread across BC, burnishing CMBA's status as a truly province-wide organization and ensuring that representation comes from areas beyond the lower mainland such as North Vancouver, Prince George and Nanaimo.
"Of the 11 members on the board, six are located outside the lower mainland," White explained. "When we hold events, we're going to ensure that we're inclusive of each of our areas. I can see clearly how the board has grown, the association has grown – and how I've grown with it."
White said that the board's immediate focus was on meeting the needs of its members – a goal that resulted in the association recently hosting a free informational event on the floods and other natural disasters that have recently besieged parts of the province.
"In BC, we've been overwhelmed with many invasive disasters – flooding, fires, everything," she said. "So we held a public announcement with no sponsorship and no cost to our membership. You didn't even have to be a member to take advantage of this seminar.
"We had a lawyer, a lender, an insurer, and an insurance agent on there just answering questions on how you deal with your mortgage in that context. We had really high attendance, and it was very interactive."
Read next: BMO offers mortgage deferrals for customers impacted by BC floods
The significance of an all-woman executive team is one that hasn't gone unnoticed in the industry. Hali Noble (pictured below), senior vice president of broker relations at Fisgard and a former two-term president at CMBA-BC, said that it augured well for the association's ability to foster unity and an approach that takes all views into consideration.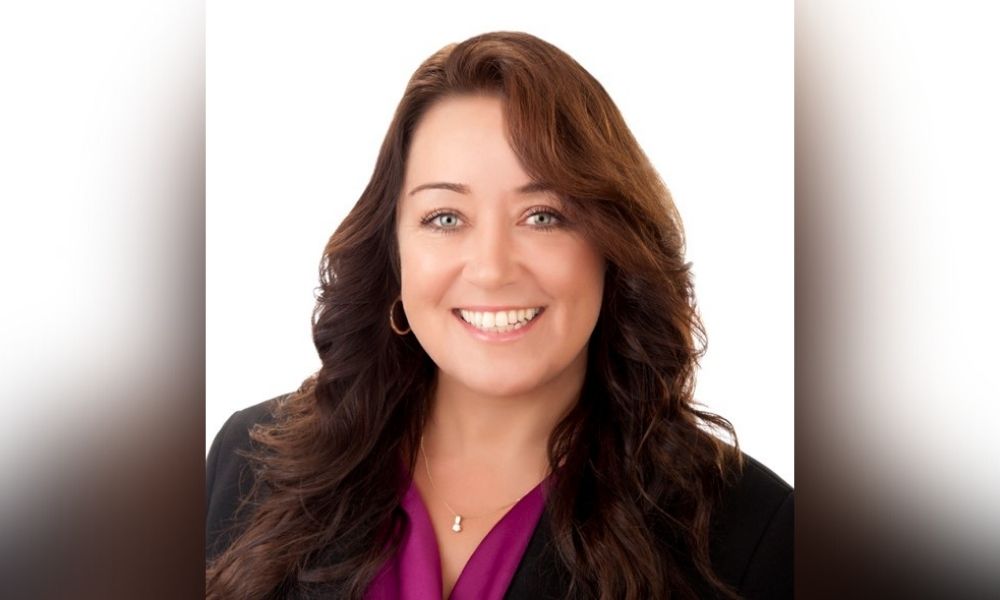 "One consistent leadership attribute I've found on the many boards that I've worked with is that women are incredible consensus-builders: letting everybody speak, taking all the good things they hear from them, putting them together into one solid statement and saying, 'Can we agree on this?'" she said.
"Consensus-building is an exceptional trait of many women, and I think this board is going to get a lot of work done."
The makeup of the new executive team also serves as a strong message for young women making their way in the mortgage industry who may aspire to a similar position of leadership in the future. Noble said that having the confidence and self-belief to throw their hat into the ring for prominent positions was an invaluable skill for women in the industry.
"You don't get what you don't ask for," she said, "whether that's in business, being on a board or committee, or becoming a leader. I don't want people to be fearful to put their name into the hat. Being publicly brave, strong and passionate about something is OK and should be celebrated."
White said that the influence of a mentor could also prove a huge asset for young women starting out in the mortgage industry – and that they should remain determined and purposeful in forging their path ahead.
"Find yourself a woman mentor, and just listen to what she has to say," she advised, "and then find your own path. Because there are a lot of skill sets in this industry, there are a lot of things to learn – so pay close attention to the skills and qualities that she's teaching you."