Cities in the Canadian Prairies are making a resurgence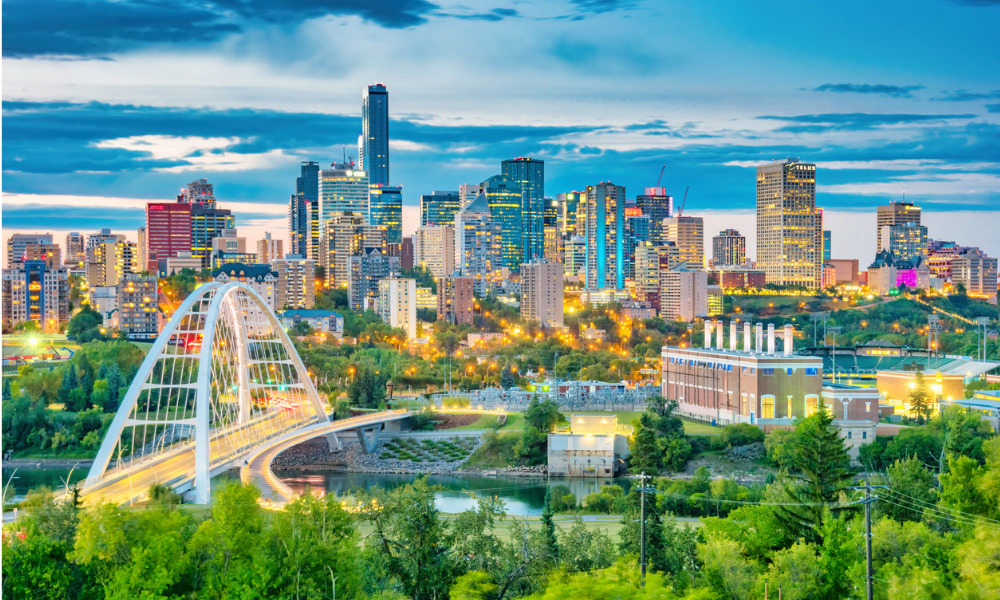 The housing market in Canada ended on a high note as 2021 came to a close. Real estate markets coast to coast saw unprecedented growth in both home valuations and sales activity, showing real resilience through the economic downturn and global health crisis brought on by the COVID-19 pandemic. But if you are looking to make a real estate investment based on where we are right now in 2022, here are four hot markets to keep an eye on.
Edmonton, Alberta
While Calgary may attract more attention than its sister city, Edmonton is a more consistent option for real estate investors. The reason for this is that Edmonton's property prices do not tend to rise and fall the same way they do in Calgary's oil-based economy. Edmonton not only boasts a plethora of oil industry jobs like Calgary, but thanks to the provincial government, Alberta Health Services, and the University of Alberta, it enjoys a more diversified economy. Nearly 50,000 employees work in each of these sectors and roughly 60,000 students per year study at one of the capital city's universities and colleges.
Provincial government numbers show the Edmonton area is home to over one million people and the city predicts its population will reach two million within the next 20 years. Consistently strong employment figures and a busy real estate cycle make Edmonton ripe for growth. At the end of last year, condos and townhouse/duplex properties were priced at an average of $202,000 and $368,000 while the average cost of a detached home hovered around $475,000.
Saskatoon, Saskatchewan
Saskatchewan's two major centres, Saskatoon and Regina, are similar to Alberta's two major centres in the opportunities and pitfalls they pose to real estate investors. Regina is slightly less pricey than Saskatoon, but its population is lower by roughly 70,000 people. Adding to Saskatoon's population advantage is that nearly twice as many students are based in Saskatchewan's largest centre than in Regina.
Saskatoon is an attractive option for real estate investors for a few key reasons: affordability, a steadily growing population, and a diverse economy that is made even stronger by its manufacturing, healthcare, and transportation sectors. For five years (2011-2016), census data showed that Saskatoon was in the top three fastest growing cities in Canada.
In 2021, Saskatoon's market saw a sharp rise thanks to a change of fortune in the province's mining and oil industries, with prices controlled by a surplus of inventory. At the end of last year, the average sale price was roughly $366,000. Properties that have more than one rental unit, plus the low cost, mean easier access. For example: rental suites in bungalows between $350,000 and $400,000 should rent for about $2,500 per month.
Winnipeg, Manitoba
One of the most stable real estate markets in western Canada since the 1960s has been Winnipeg, Manitoba. Since the mid-1960s, the average MLS house price only decreased in three years, and annual double-digit price gains were just as few and far between. One reason for this may be Winnipeg's location in the middle of the country, making the city a critical shipping hub in North America and therefore enjoying thousands of good jobs in the logistics and transportation sectors, as well as financial services, manufacturing, and communications sectors.
Winnipeg's isolation has also, somewhat counterintuitively, been a major draw for new residents to Manitoba, plus new students and new businesses. In fact, between 1990 and 2015, Winnipeg made up 65% of the province's population growth.
At the close of 2021, the average cost of a detached home in Winnipeg was roughly $382,000 while condos averaged $243,000. Those are the kinds of numbers that should lead most Winnipeg investors to create positive cash flow.
Fredericton, New Brunswick
Fredericton is emerging as a highly viable option for real estate investors thanks in part to the population growth New Brunswick is currently undergoing. While Fredericton only has about 70,000 residents, the provincial capital can expect further growth for another 20 years at least. The provincial government, the University of New Brunswick, and NB Power all call Fredericton home—as do the thousands of jobs each institution offers.
The city expects another 12,000 jobs to be created by 2041, when it is projected the population of this small city will grow by over 50%. Currently, the cost of apartment-like properties and single-family homes both grew by nearly 25% at the end of last year. Detached homes sit at roughly $256,000 and apartments at $216,000. On the rental side, two-bedroom apartments are currently going for $1,400, allowing investors to see positive cash flow and further property appreciation.