Investors cite the city's booming economy and open borders as its best attributes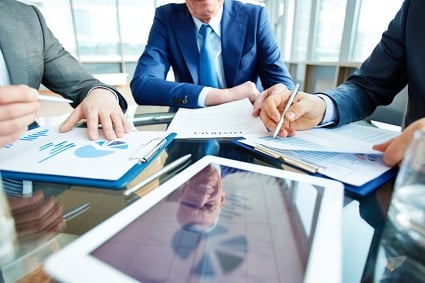 The Toronto region posted its seventh year of record commercial-property sales and there's still room to rally as a buoyant economy leads to surging demand for everything from hotels to offices, according to Altus Group Ltd.
"You're going to see large global companies wanting to position themselves in Toronto," with its proximity to the U.S., Altus CEO Robert Courteau told Bloomberg. "All the demographics say with immigration and available rental, that we have a hot economy here for the next several years."
Sales of investment properties in Canada's biggest city surged 38% to $23.5 billion in 2017, according to a report from Altus. A booming tech and financial sector helped send unemployment in the city to 4.3% in December from 5.5% a year ago even as it remained a magnet for immigrants. Meanwhile, companies such as LaSalle Investment Management Inc. have launched funds focusing on Canadian commercial property as foreign investors seek a haven with open borders and stable finances.
Among high-profile transactions was Alberta Investment Management Corp.'s purchase along with KingSett Capital Inc. of the remaining 50% stake in Scotia Plaza for $682 million. Also, Leadon Investment Inc. bought the 567-room Delta Hotels by Marriott Toronto for $216 million as part of their larger $1.1 billion portfolio acquisition of properties across Canada from British Columbia Investment Management Corp.
Read more: Real estate investment trends to watch out for this year
Land sales took up the bulk of the annual increase in investment volumes rising 49% to $8.5 billion, Altus said. Residential-land sales should remain strong this year, although high prices and policy changes have introduced more uncertainty to the market. Vacancy rates in office and industrial markets should remain low due to tight supply, Altus added.
Organizations like WeWork Cos., the co-working giant which opened a 35,000-square-foot office with 700 members in Toronto last week, have completely changed the way that space gets contracted, Courteau said. Companies that may have specialized in shopping-mall development are now considering multi-use space that includes apartments, offices, and rentals, he said.
"The real estate landscape has changed to one where inventory management, understanding demographics, thinking about the use of property and about different rental scenarios is now a much more sophisticated game," he said.