OSFI mandates banks to enforce the stress test, but there may be a way to side-step the process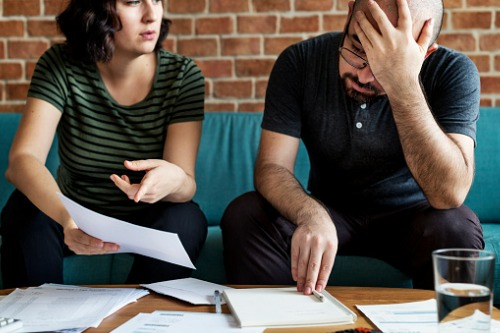 Effective at the start of this month, the Office of the Superintendent of Financial Institutions (OSFI) – the country's banking regulator – has revised the mortgage stress test rate, raising the uninsured qualifying rate from 4.79% to 5.25%, or two percentage points above the mortgage contract rate, whichever is higher.
The change was accompanied by an announcement from federal Finance Minister Chrystia Freeland indicating that the qualifying rate for insured mortgages would also increase in alignment with the uninsured rate.
Even before its implementation, the decision to increase the stress test level was drawing reaction from industry experts.
Dave McKay, chief executive officer of Royal Bank of Canada (RBC), said that imposing tougher restrictions on the qualifying rate could deter would-be buyers and have a swift impact in the "short to medium term," but noted that the supply issue would still need to be eventually addressed as a medium to long term issue.
Robert Kavcic, senior economist at investment bank BMO, said that while the new policy was well-intentioned to address overheating in housing markets, it posed a greater burden for aspiring home buyers.
"It piggybacks an already very high qualifying rate with a modest increase," he said. "This change is a lot less significant than the one in 2018, so there might not be as big a rush."
Why is there a need for a mortgage stress test?
The stress test was designed to address Canada's household debt issue and prevent borrowers from burying themselves further into debt by taking on a mortgage that they could not afford. At the start of 2018, the OSFI began implementing a mandatory stress test for potential home buyers who are borrowing from federally regulated lenders and those switching lenders upon the end of their mortgage term.
Industry leaders that Mortgage Broker News recently talked to noted that the OSFI was fulfilling its watchdog role by enacting the stress test change, however, they do not expect the new rule to have a profound impact in the overall housing market and on current levels of demand.
"I think we all know what OSFI's primary role is. It's to make sure the financial system is safe and sound, and that our lenders are safe and sound," said Peter Aceto, president, Mortgage Alliance. "The mortgage stress test rate was put in place to create a buffer in case rates go up, but I think many perceive further deepening and increasing this buffer as unnecessary, and it contemplates a real doomsday scenario."
"I've talked to a lot of brokers about it and there is a view that it may push out a few people who are barely able to qualify, but it could also lead to mortgage brokers and borrowers adjusting and pivoting and being innovative, finding co-borrowers and finding out ways to get a larger down payment," he said.
John Pasalis, president of real estate brokerage Realosophy Realty, said that the stricter mortgage qualification requirements have not caused a significant increase in housing activity.
"Most people in the industry expected to see a very frenzied couple of months before June 01, but we haven't seen that," he told BNN Bloomberg. "There are certainly some buyers who are eager to buy before the rule changes, but the mood in the market is definitely far calmer than what we expected."
Which markets will be most affected by the new mortgage stress test rate?
Home buyers in Canada's largest markets will see their mortgage qualification prospects hit the most under the newly revised stress test rate, a recent analysis by listing company Zoocasa revealed.
Assuming no additional debt, buyers in Greater Vancouver with a 20% down payment and 30-year amortization will see the largest drop in their qualification at $47,170. Considering that the city had a median home price of $1.2 million in April, this reduction will force aspiring homeowners to supplement their income by $9,000 to qualify for the same mortgage under the new rules.
Buyers in Greater Toronto are expected to suffer the next largest decline at $42,475. With an average home price of around $1.1 million, buyers will need an additional income of $8,000.
Buyers in Saskatoon ($13,661 less) and Winnipeg ($13,875 less), on the other hand, will be least impacted by the rule change. Respective median home prices in these cities were $347,616 and $353,377, which will require buyers to augment their incomes by $2,000 to qualify for a mortgage.
Can homebuyers avoid the mortgage stress test?
While Canada's banks are mandated by OFSI to enforce the mortgage stress test, provincially regulated credit unions and alternative lenders are not, which can pave the way for would-be buyers to side-step the process, according to the loan comparison platform Loans Canada.
Some alternative lenders offer faster mortgage approval, even to borrowers with low credit scores and high debt-to-income ratio. The drawbacks, however, include higher interest rates, smaller loan limits, and potential hidden charges.
The firm also advises hopeful homeowners planning to take this route to practice extreme caution.
"Be sure to assess the lender carefully before you decide to work with one," the firm wrote on its website. "While you may want to avoid undergoing the mortgage stress test in order to ensure mortgage approval, you also don't want to inadvertently put yourself in a precarious position that will make paying your mortgage difficult. Avoid the temptation to overleverage yourself. Instead, work with a reliable lender who has your best interests at heart."