This executive's "Always be Connecting" mantra helped establish him in the industry during the pandemic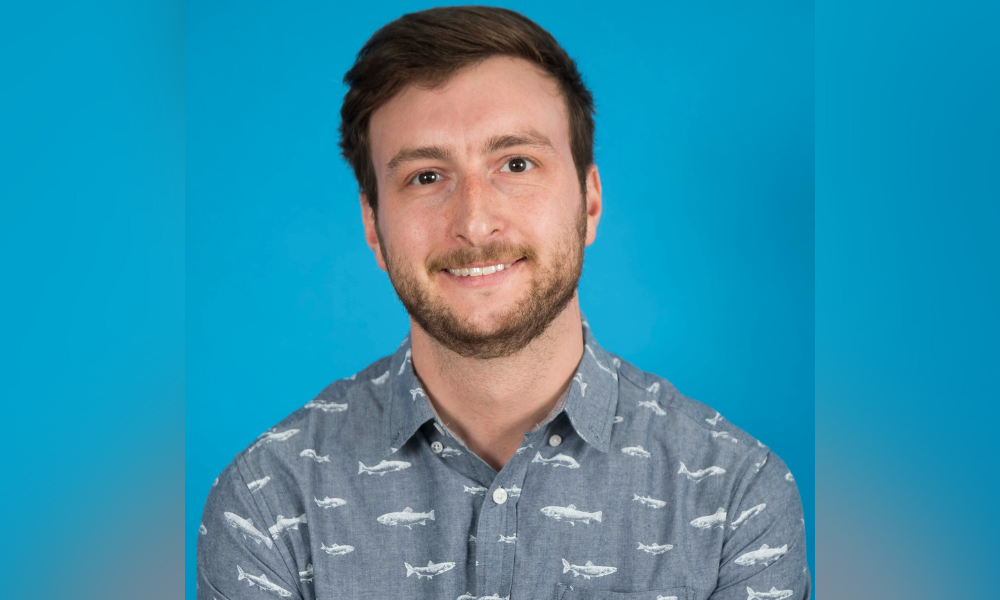 When sales professionals are presented with the acronym ABC, they're most likely to recognize it as denoting Always be Closing. Yet for Ontario-based executive Arlen Ekstein (pictured top), the three letters stand for Always be Connecting – a maxim that helped him navigate his first steps in the mortgage industry during the challenges of the COVID-19 pandemic.
Ekstein, a senior associate at Tembo Financial, got his start in mortgages in October 2020, a time when uncertainty about the pandemic was perhaps at its height. While certainly not an ideal moment to establish new contacts and make a name in the industry – not least because of an almost complete end to in-person meetings and events – he "hit the ground running," in his own words.
His previous experience as the owner of a sales and marketing consultancy proved an invaluable help in those early days, Ekstein told Canadian Mortgage Professional, allowing him to take the methodology behind that business and use it to start building connections in the mortgage space.
"Obviously underwriting, deal flow and that sort of thing was new to me, but I'm an extrovert at the core," he said. "I always like to meet new people and interact with people. So I just took those core skills and transitioned into the mortgage industry."
Learning about his new company, helmed by president and CEO Arryn Greenspan, was among Ekstein's first priorities: understanding its core competencies, client base and value proposition in the current market.
Familiarizing himself with the broker network was also a foremost consideration – one that might have been challenging, since he couldn't meet any of them in person. Social media came to play a crucial role for the fledgling BDM, who became the manager of the Private Mortgage Lenders Ontario group on LinkedIn and joined others on Facebook including I Love Mortgage Brokering and I Love Private Mortgage Brokering.
Read next: How one new agent navigated the challenges of recent years
"I introduced myself to everyone and learned a little bit about what brokers' pain points are: where they see a gap in the market, why they keep coming to Tembo," he said, "just to really understand the business and how we can continue to help service them."
That's where the value of "Connecting" in ABC came into play. While closing every time is simply not possible or practical, forging a connection with a colleague or partner in the industry can be an excellent way of expanding a network and driving repeat business, Ekstein said.
"Always be connecting, getting to know people, and seeing how you can provide them value," he said. "Not every file is going to fit Tembo Financial's lending parameters. But if you can give the same speed, flexibility, customer service to those brokers, they're going to keep coming back to you because you're giving them quick answers."
An avid snowboarder, Ekstein found himself regularly hitting the slopes in winter during the pandemic, an outdoor pursuit that could still be enjoyed despite public health restrictions and business closures in other areas of leisure.
Read next: Home market slowdown: How brokers are navigating appraisal challenges
Still, that ABC mantra meant he was never fully switched off from work, often answering phone calls during down time – even if that occurred while he was halfway up a mountain.
"Often I'd have brokers calling me – either it was a live deal we were working on, and they were talking and connecting with their client over the weekend, or it's a new file that came to these brokers," he said. "I'd often be going up on the chairlift and emailing back.
"They'd hear the wind blowing and they'd go, 'Where are you?' I'd say, 'It's OK – I'm at Blue Mountain right now, but I'm happy to answer your question.'"
That accessibility – whether by email, cell phone or social media – was essential to Ekstein establishing himself as a tried and trusted conduit for brokers during the pandemic, although he said he's now able to use his signature mantra in an in-person setting with the return of industry events and networking.
"'Always be Connecting' is really important to me, whether it be in person or through virtual means," he said. "It's really just about connecting with people and letting more and more people know about how I can help them out.
"It's what I really believe in, and what I think gives me ultimate success in the industry."