These have been far from straightforward times for newcomers to Canada's mortgage industry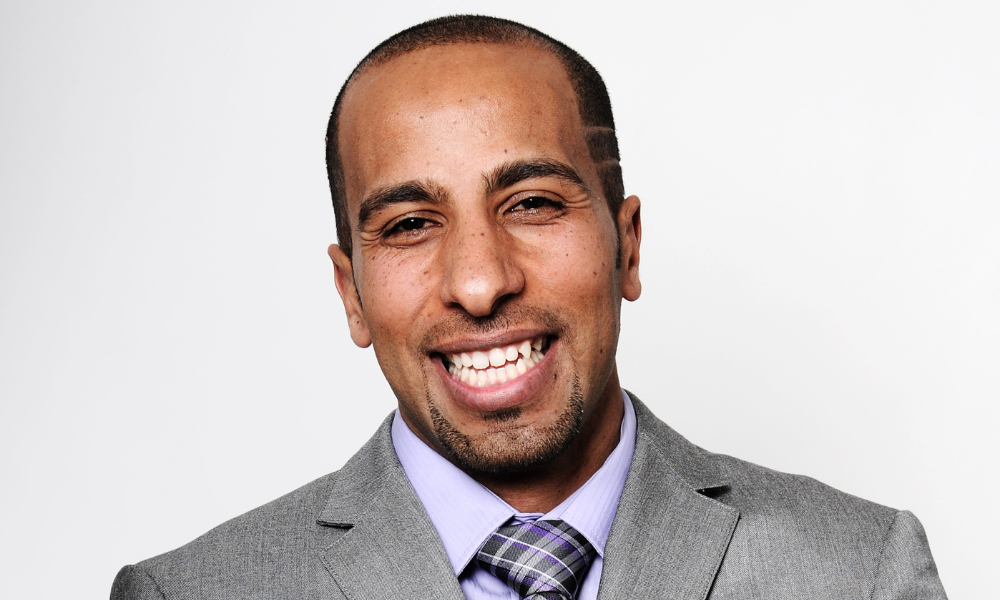 For any mortgage professional who got their start as an agent or broker within the last five years, these have been interesting times to gain a foothold in the industry.
Even before the outbreak of the COVID-19 pandemic, the share of Canadian homebuyers interacting with mortgage brokers was rising: from 36% in 2018 to 49% by 2019, according to the Canada Mortgage and Housing Corporation's (CMHC) 2019 Mortgage Consumer Survey.
Then as the pandemic struck, interest rates plummeted and homebuying demand shot through the roof, with many agents and brokers having posted record volume over the past two years – even amid the challenges of an uncertain economic outlook and an end to face-to-face meetings with clients.
For Leo Saleh (pictured top), a mortgage agent with Northwood Mortgage, it's been an eventful journey in the industry since starting out five years ago, navigating those challenges to emerge with better numbers each year over the previous one.
"I started in 2017 – the first year was tough," he told Canadian Mortgage Professional. "2018 was better, [business] more than doubled and in 2019 again. Then 2020 just took off for almost everybody, and 2021 was the biggest for everyone in the industry.
"So far this year, I'm on track to pass last year's numbers, and having better results for the first two quarters of the year."
What's been the secret behind that success? It's important to focus on client experience and building a solid reputation from the get-go, Saleh said, particularly since a newcomer rarely has a strong base of clients to work with in the beginning.
Read next: Pandemic-era pressures – how much do they impact mortgage professionals?
"At the beginning, [clients] are taking a chance on you, but after a while they start trusting you because you start delivering results," he said. "Files never fall apart, you always ask the hard questions up front, and everything closes on time. That's where the reputation [develops] from clients and referral sources like realtors.
"When your clients have the file saved by you when it was going sideways somewhere else, they start swearing by you and they start referring to you. The phone keeps ringing."
Of course, while an intensive focus on the client is imperative, it's also a numbers game, and Saleh concentrated from the offset on closing as many files as possible rather than just prioritizing volume. That's because a small file can sometimes take just as much hard work as a $2 million deal, he said.
Developing contacts and cultivating a client base from scratch can be a daunting task for a new mortgage professional. Saleh utilized social media to establish himself as a voice of expertise, posting informational videos including "Mortgage Mondays" which feature educational sessions on a different topic each time – from mistakes to avoid, to rundowns on closing costs and legal fees.
He also emphasized the importance of building personal relationships with clients and referral sources rather than just transactional ones, an essential component of making a name as a trusted source within the industry.
Brokers and agents who started out in the years immediately before the pandemic might have been just finding their feet when one of the biggest transformations the Canadian workplace has ever seen took place in 2020.
Read next: Is a mortgage broker better than a direct lender?
Public health measures such as stay-at-home orders and office closures brought about a remote-working revolution, signalling an end to in-person meetings and a radical readjustment of the daily work of mortgage professionals.
That meant a complete shift to online platforms and DocuSign, with most (if not all) interactions between agents or brokers and their clients now required to take place online or over the phone, rather than in person.
That proved an unexpected boost, Saleh said, opening both agents' and clients' eyes to the ease and convenience of virtual solutions.
"The electronic way actually saves time," he said. "You don't realize it until you do it. It saves travel time, the long time to meeting in person versus over Zoom and [allows you to go] through the documentation quickly. It changes the way you look at time and how you spend it."
While some mortgage professionals may have felt it would be more difficult to establish a connection or relationship with a client when they're not meeting in person, that didn't prove to be the case, according to Saleh.
"There are clients I haven't met in person yet, everything is done remotely, and I've done three files or more with them," he said.
"You establish the relationship with clients by having their best interest before yours – even if that means sending them back to their bank. You establish trust beyond any rate shopping or other nonsense reasons for losing a file."