Its software is aimed at creating a more efficient mortgage process for all parties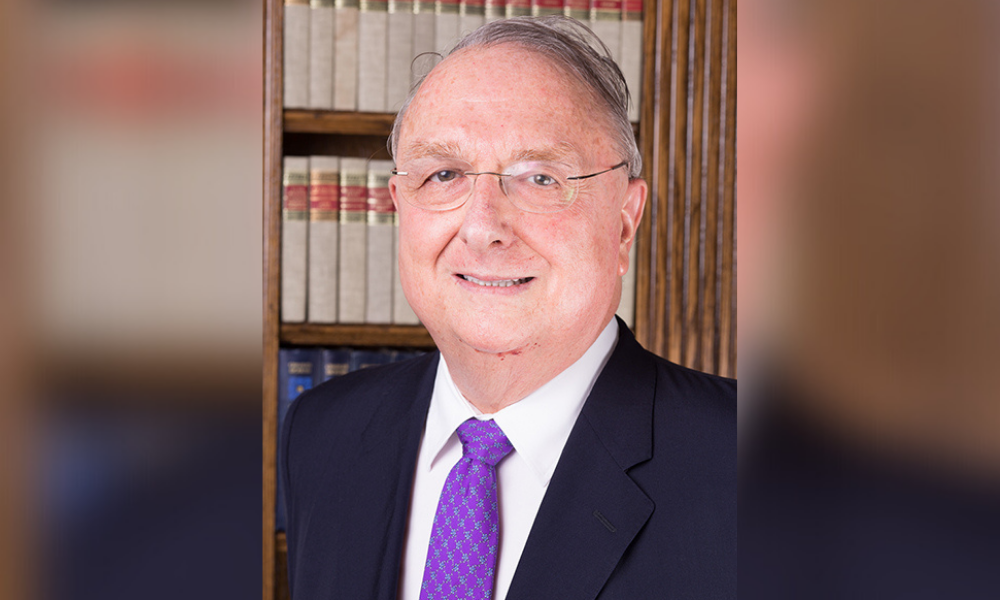 For Gary Mooney (pictured), the workflow chain of real estate is set for a radical disruption – and he's determined that MyClosing, the company he serves as founder and executive chairman, be at the heart of that revolution.
Mooney, a serial entrepreneur who's credited as a pioneer in bringing title insurance to Canada, has a track record in technology and innovation that speaks for itself.
After founding his own processing company, Procon, he established a name as one of the first executives to introduce mortgage processing to a title insurance company.
He brought Lawyers Title (later Land America) to Canada through a joint venture and served for seven years as president and CEO of title insurance giant FNF Canada after selling his company to Fidelity National Financial.
Even after those decades spent reinventing new businesses, Mooney shows no sign of slowing down. Through MyClosing, he's seeking to take the next step in revolutionizing fulfilment services, deploying his vast experience to establish singular entities that fully harmonize the mortgage process for all parties.
Mortgage brokers are well aware of the currently long and onerous process that can often go into putting a deal together, from origination to closing, with multiple parties involved throughout.
MyClosing's software offers a streamlined procedure that allows brokers to submit and close files, linking each party in the application and providing greater connectivity for mortgage professionals through every stage.
For Mooney, the company's product reflects the need for a modernization of the traditional mortgage process – from origination to deal closure – to incorporate every actor under one program and bring about a more efficient way of closing deals.
"I think new syntheses are required that bring together all entities, and that we will come together in single entitles that do more than those individual pieces along the supply chain do today," he told Canadian Mortgage Professional.
"We're on the cusp of a radical disruption which has to be data sensitive – all mortgage professionals have to be ready for it."
Read next: Is the reality of open banking in Canada just beyond the horizon?
Mooney, who's well-placed to comment on the future of fulfilment services after being at the forefront of bringing remote signing to the Canadian market through his previous ventures, believes that harmonization in the mortgage process can be achieved through MyClosing.
The company provides a fulfilment service that incorporates multiple different products through its conveyancing software.
Rather than having brokers deal with multiple instances of data entry and points of contact, Mooney said that MyClosing aims to create APIs linking to anybody in the supply chain, meaning that documents and information can be transferred directly through its channel at the click of a button.
Its proprietary conveyancing system allows MyClosing to connect to the broker world and the most prominent origination software in the mortgage industry including Expert, Velocity, and MortgageBOSS.
After an intensive and careful development over recent years, the software is fully ready to be implemented, with Mooney describing its potential for significant disruption in the mortgage industry.
"My vision for the mortgage space is a new workflow," he said. "MyClosing sets itself out to being able to process up to 7,000 deals a month. The technology is built for mass production and high-volume processing.
"Our business is changing and morphing in front of our eyes. Whether lawyers, brokers or agents, we have to reimagine who we are and how we do what we do – re-engineering our processes and working together more closely and intimately than we ever did before, not as separate entities."
One of the company's strongest value propositions, Mooney said, is its ability to create better customer service and a sleeker, more transparent broker experience.
Read next: What's in store for the remote working model?
"Total transparency and openness" in deal submission and closing are also key priorities for MyClosing, in addition to a firm commitment to security and privacy.
"That applies not only to the direct customer, but with all the players," Mooney said. "That means real estate agents, brokers, and their clients, with privacy considerations protected."
A dedicated team of BDMs at MyClosing has been established specifically to interface with the broker community, with Mooney also disclosing that further significant expansion – including the recruitment of seasoned, broker-facing mortgage professionals – is in the cards.
The company is also in the final stages of acquiring an appraisal management entity to incorporate into its product, another step in its bid to accelerate and simplify the mortgage application and closing process for all parties.
Ultimately, Mooney and MyClosing's mission is based on the belief that a more effective mortgage process can be created by linking together the different elements currently involved in closing a deal – reducing the workload of brokers and using technology to drive a better way of doing business.
"We're looking at a seamless integration and a seminal reinvention of what that process currently entails," Mooney explained. "We've got to learn to work across the silos, ending the segmentation and creating new entities that will allow us all to offer better services."