Significant questions surrounding the work-from-home approach remain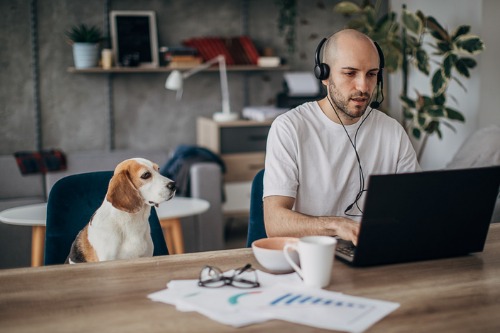 More than a year into the pandemic, over half of Canadian companies are contemplating a hybrid office-and-remote model of work, according to a new study by Colliers Canada.
In its latest report Office Recovery: The Great Experiment, Colliers said that fully 58% of the 156 companies surveyed will be looking to implement the hybrid set-up, while only 2% indicated that they are planning to have their employees work remotely full-time.
However, 65% also admitted that they are still "undecided" on the execution of this approach. Around 66% are unsure on the number of days employees will report for office work, while 33% are uncertain on how to manage this approach across the various parts of their organizations.
"We expect a lot of experimentation with in-person and remote work that may impact usage of space in the near future," Colliers said.
Read more: Report: Work-from-home set-ups will remain prevalent post-pandemic
Nearly one in four companies are planning to use flexible office space, including bookable boardrooms, co-working spaces, and short-term leases of turnkey space.
"This trend is likely to be prominent as businesses experiment with the hybrid model of work," the study said. "The ability of landlords to anticipate and respond to this trend, based on the tenant mixes in their buildings, could drive both the success of the return to office and the hybrid work experiment."
Colliers pointed to an overarching need for "physical human presence" as the main motivation among companies considering these approaches, with the notable exception of tech companies.
The tech sector "indicated the ability to foster innovation as the primary driver" to return to office work, Colliers said. "One outcome of this could be that tech companies require a different office layout compared to other tenants: one that promotes innovation and collaboration rather than having static desks for all employees."
Overall, Colliers is expecting office vacancies to grow substantially in the next few years.
"As more companies adopt a hybrid model of work, they will reduce their traditional office leasing footprint," it said. "Alongside the 2.15% increase in vacancy we have seen over the past year, the additional 5.7% increase expected within the next four years will bring the total vacancy impact close to the 8.5% we forecasted in June 2020."