The deal will reportedly see the company fund about $1.4 billion in annual volume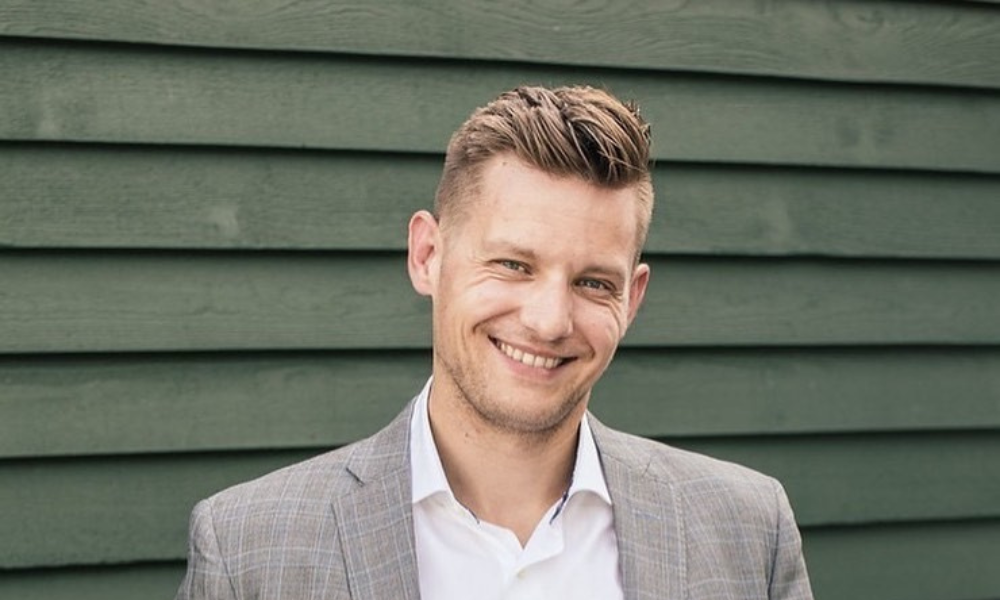 2022's first quarter witnessed a significant deal in British Columbia's mortgage industry with the announcement of the DLC Origin Home Financing Partners acquisition by Kyle Green (pictured top), owner of Vancouver-based The Green Mortgage Team.
That merger sees the company funding around $1.4 billion in mortgage volume per year, Green told Canadian Mortgage Professional, with a goal in place to grow to $3 billion by the end of 2027.
For Green, a frequent member of CMP's Top 75 Broker list, an early realization was the different business model and approach required for Origin – an originator whose clients are brokers – compared with Green Mortgage, a brokerage serving borrowers.
Still, while both needed to be treated as separate businesses, there were certain approaches that could benefit both – namely, the use of value-added courses to enhance the experience and competence of brokers at both organizations.
Those "very intense" courses typically total four hours a week for around six weeks, Green said, with an underwriting centre also established at Origin to mirror Green Mortgage's way of doing a deal, putting together three people in every transaction: an account manager (usually a broker or inside sales representative), an underwriter, and a document manager.
"We saw that was the largest number of people that you would want working on a file together to make sure your message isn't getting convoluted," Green explained. "The more people you have working on a transaction, the easier it is for communication issues and challenges [to develop] within your team."
It's also an effective way of making sure that each party involved in a deal is working to their strengths, he added, as well as giving brokers the opportunity to focus on what they're best at rather than carrying out administrative tasks.
"Most underwriting centres don't have both the underwriter component that deals with the lender and also the document manager component that deals directly with the brokers' clients, so the broker never has to deal with documents," he said on the Origin centre's value proposition in the market.
Read next: Cool heads required on housing market, says broker-owner
The educational component at Origin is focused on underwriting – at fundamental, intermediate, and advanced levels, with each designed for brokers at specific stages and scales of business.
The fundamental course features the basics that brokers need to know, Green said – on property tax, how it's calculated, how GST is worked out on a property purchase and when it applies – while the intermediate and advanced courses are more interactive, delving into underwriting files and core concepts.
Underwriting remains the key focus of the current training at Origin, according to Green, "because underwriting is sales, underwriting is operations, underwriting is how we get deals done and how we build our business.
"I think by next year we'll perhaps look at starting up some new courses that might pertain more to sales and other aspects of building a brokering business," he said, "but for now, the staple is going to be those three different underwriting courses that we've launched."
Read next: Could OSFI relax its mortgage stress test?
The Origin purchase marks a "really cool transition" for Green in his mortgage career, which began in 2006 with a four-year spell as a broker at MA Meridian Mortgage Services before stints with Mortgage Alliance and DLC.
He started The Green Mortgage Team in 2011, a company that had grown to 17 members and $250 million in volume by the end of 2021, with a focus on teambuilding, structure and attracting top personnel remaining a constant throughout that journey.
An emphasis on recruitment has continued with two key hires in recent years: the first, Geoff Shoji, underwriting manager for both Green Mortgage and Origin, described by Green as "one of the most skilled underwriters out there."
The second, Justin Noda, was recently added as lead trainer. He's "passionate about helping others, very social, very outgoing, well-spoken and knows his stuff," in Green's words.
The strength of that team around him has proven essential in managing the transition and upscaling from Green Mortgage to Origin, according to Green.
"I think the focus on building a team and building a structured business with really good systems and processes, and finding really good people that are better than me at the various things involved in running a business, have been key to being able to acquire another brokerage as large as Origin," he said.