TurnKey Lender is a global leader in the loan origination software space that automates the entire lending process. Here is everything you need to know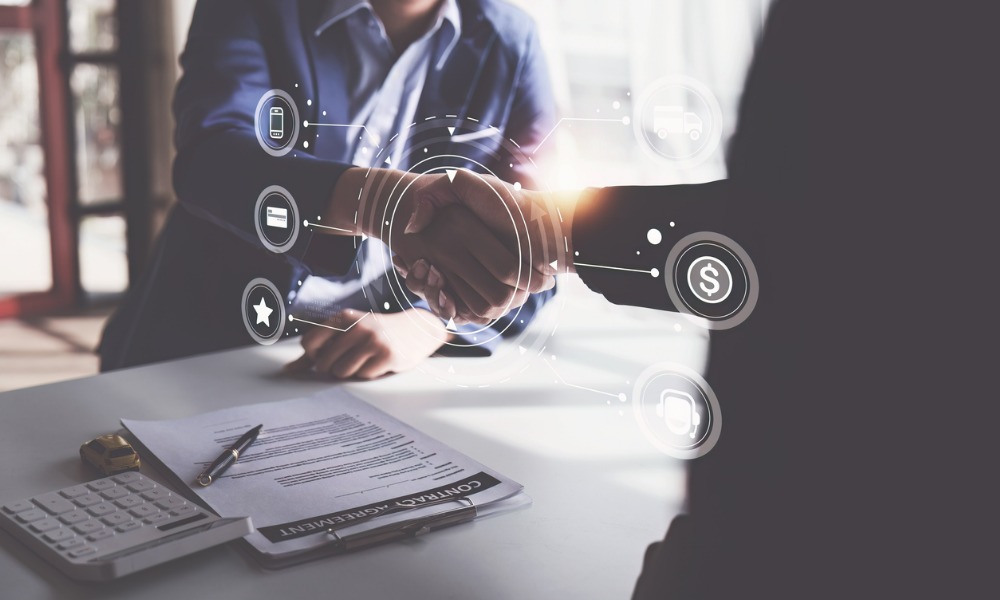 TurnKey Lender is a global leader in loan origination software, designing and developing award-winning software products that automate the entire mortgage lending process.
Already serving customers in more than 50 countries (and counting), TurnKey Lender is a pioneer in the development of AI software for mortgage lenders. In fact, lenders of all types using the company's solutions, from large and mid-size banks to digital lenders to multi-finance companies, trade finance operations, telecoms, and traditional and non-traditional lenders.
This TurnKey Lender review will let you know what you need from the perspective of a mortgage professional. Here is everything you need to know about TurnKey Lender, from its key features, its history, and status as a global leader in the loan origination software space.
TurnKey Lender is loan origination software that provides an end-to-end system automating all steps of the mortgage lending process. These steps include the mortgage loan application, borrower evaluation, origination, underwriting, servicing, collecting, reporting, and compliance, among many others. TurnKey Lender's system uses machine learning algorithms and proprietary deep neural networks for overall security as well as credit decisioning accuracy.
Due to TurnKey Lender's proprietary AI-driven technology, machine-learning algorithms, and deep neural networks, the loan origination software can make loan decisions in less than 30 seconds. The system's feat is achieved thanks to TurnKey Lender's decisioning engine, which allows for in-depth adjustment of the scorecard and decision rules. Through the loan's disbursal, TurnKey Lender's system fully automates every step of the lending process.
TurnKey Lender is loan origination software that automates every step of the mortgage lending process. Throughout the process, TunKey Lender offers key loan origination features, which include the following:
Audit trail. The audit trail allows users to track changes and view date/time records.
Customer management. Through TurnKey Lender's customer management, you can capture and analyze information about your customers, as well as your interactions with your customers.
Electronic signature. This feature allows you to sign documents directly within the system.
Online applications. This is another feature that gives users the ability to fill out application forms and submit them directly onto the web.
Compliance management. The compliance management feature allows you to track and manage non-adherence to policies in a product, service, process, or supplier behavior.
Document management. The document management feature allows you to collect, upload, store, and share all your documents in a centralized place. This makes it simpler for anyone involved to access the information.
Loan processing. Loan processing collects and prepares all information and documents required to close mortgage loan for the borrower.
TurnKey Lender offers three key platforms:
Loan origination platform
Loan servicing platform
Unique lending solutions
Here is what users can expect from each of TurnKey Lender's three key platforms:
1: Loan origination platform
TurnKey Lender's loan origination platform allows uses to make insight-driven mortgage loan decisions with its AI-powered decisioning engine and loan application flow. This platform gives loans to the right people in the best possible terms.
2: Loan servicing platform
TurnKey Lender's AI-driven software allows users to easily navigate all aspects of the mortgage loan management process. Not only does the loan servicing platform provide bank-grade, time saving features, but it also offers a fully flexible credit product builder.
3: Unique lending solution
The team at TurnKey Lender will help users create their own lending solution to meet their business needs, utilizing proprietary enterprise tolls for web interfaces, decisioning, business flows, and much more. For this, zero coding is required.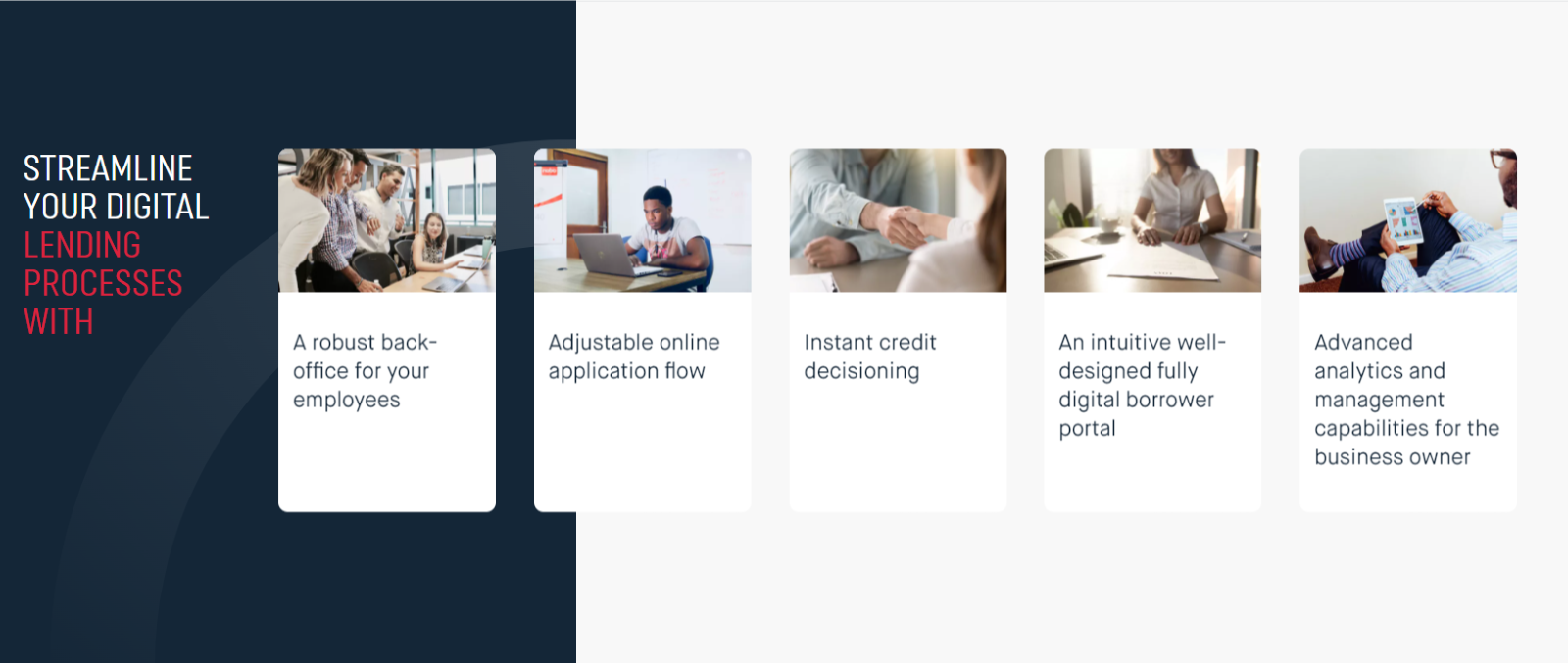 Headquarters: Austin, Texas
Number of employees: 200+
Industry: Loan origination software
Revenue: $11.0 million annually
Key people: Dmytro Voronenko (co-founder, CEO) and Elena Ionenko (co-founder, COO)
Who owns TurnKey Lender?
TurnKey Lender is owned by co-founders Dmytro Voronenko (also CEO) and Elena Ionenko (also COO), who spent decades in the business of automating digital lending and credit scoring for large companies. Recognizing a gap in lending solutions capable of bank-grade automation and credit scoring, Voronenko and Ionenko started TurnKey Lender in 2014 to disrupt the digital lending industry status quo.
Since then, TurnKey Lender has provided a lending infrastructure that allows creditors to launch and scale quickly and efficiently. TurnKey Lender has democratized credit across the globe and has been gaining traction worldwide.
Here are some quick facts about TurnKey Lender:
More than 200 clients in more than 50 countries
Customer satisfaction rate: 98.5%
839 million alternative scoring data points
Six offices across North America, Europe, and Southeast Asia
Team that works 24/7/365
20% of clients use TurnKey Lender for non-profit work/socially responsible programs
Now, TurnKey Lender is a global B2B software as a service (SaaS) company offering AI-powering lending automation and decision management. This includes all steps of the mortgage lending process, from origination and underwriting to collection, servicing, and reporting.
What countries is TurnKey Lender in?
TurnKey Lender has a footprint in several countries across the globe. Headquartered in Austin, Texas, TurnKey Lender also has offices in Singapore, London, Kuala Lumpur, and Warsaw. These offices serve some 180 clients and 50 million end users in more than 50 countries.
Loan origination software competitors
If you are curious about how TurnKey Lender compares to other options in the loan origination software market, here are some alternatives worth exploring:
BankPoint
Newgen
Floify
LendingPad
Mortgage Automator
i-Apply
Encompass360
With more than 200 employees and a revenue of $11 million annually, TurnKey Lender has become one of the biggest names in the loan origination software space. TurnKey Lender's software has helped nearly 200 companies across 50 countries improve their loan origination process.
As loan origination software, TurnKey Lender has numerous features that can instantly make life easier for lenders of all types. Your choice on whether it will work for you will come down to put a loan in the right borrower's hands—with the right terms. If you still feel that you need more options, our mortgage software reviews section has plenty of options for you to look over.
Do you have experience using TurnKey Lender? Do you think it is an effective loan origination software? Share your TurnKey Lender review in our comments section below.