A panel of experts discussed the role of automation in refining the loan process at the latest CMP Broker Connect event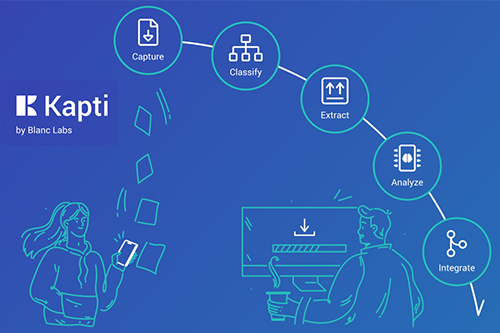 The loan origination process is largely composed of collating financial documents from borrowers. When asked what the biggest challenge for mortgage professionals in processing loan applications is, 62% responded that it involves collecting documents from borrowers, while 56% of bankers found the manual collection and waiting for documents from clients is most challenging. The countless hours that loan officers spend on the back and forth of gathering documents and sorting them by format and type results in a time-intensive and costly task that hinders the overall lending process.
During the panel on "Speeding Up the Loan Process" at the latest CMP Broker Connect virtual event, panelists discussed the challenges involved in loan document processing and how they tackle them through traditional methods and technology.
Anne Brill, principle broker and owner at Centum Metrocapp Wealth Solutions identified with the importance of verbal and written client communication. In addition, Paul Mangion, president, and owner at MortgageOne Solutions suggested asking clients for the required documentation from the very start. Mangion expressed his view on multiple software tools that are currently used by brokers and how interoperability between systems via Application Programming Interfaces (API) would be a big improvement.
Automation solutions in the lending process
Technology is a hot topic now more than ever before, as there has been an outburst of software designed to simplify the loan origination process. Automation tools can range from loan application file creation, to customer relationship management (CRMs), to document collection software.
As the lending process becomes more digitized and organizations use a large combination of tools, ensuring that they can all work together through true interoperability is crucial for those in the lending industry.
Complete interoperability in an organization maximizes business value by increasing the entire software ecosystem's speed, reliability, scalability, better user experience, and improved quality of service.
It is especially helpful to find a tool that easily integrates multiple steps of the entire lending process. Vendors of these tools with these capabilities are known as ecosystem players. We have seen these integrations between loan origination software (LOS) and CRM, or loan management systems (LMS) where the credit application file seamlessly flows through.
Intelligent document capture
The first intelligent document capture ecosystem solution for the lending industry was released by Blanc Labs at the CMP Broker Connect virtual event. Kapti bridges the gap between document capture and collaboration with other players in the lending industry.
The power of Kapti relies in its ability to use machine learning technology to recognize loan documents, extract key data elements, and validate the content for accuracy. This eliminates significant error prone manual work. Kapti also provides an insight report to brokers and lenders on all documents captured for a loan application to verify income, employment, and data accuracy.
Kapti's automation flow enables brokers, lenders, and software vendors to work together smoothly. Kapti can be integrated with brokers' existing LOS, LMS and CRM software solutions via API. Brokers can monitor the complete document lifecycle through Kapti's easy-to-use and intuitive broker dashboard, easily enabling brokers to automate the document request and collection process.
Brokers and lenders can also work with software vendors to incorporate the power of intelligent document processing. Kapti's API can be seamlessly integrated with existing lending software solutions to enable quicker document transfer and sharing intelligent insights between brokers and lenders.
Digitally transforming the mortgage industry
Software plays a significant role in the lending business value chain. We see the appearance of specialized software that leverage emerging technology such as artificial intelligence (AI) and machine learning (ML) enhancing the mortgage industry operation. Intelligent automation software helps brokers and lenders transform their manual and repetitive operations. This results in increased operational speed, high accuracy, and frictionless user experience – around the clock.
On the "Speeding Up the Loan Process" panel, Blanc Labs' chief innovation officer, Dariush Zomorrodi, highlighted that AI and ML technology has matured enough to be used in loan document verification and processing.
"Switching software for brokers and lenders isn't easy and investing in emerging technology may not be feasible for all," he said. "Interoperability is crucial to all ecosystem vendors working together to effectively process loan documents and securely capture and share data with lenders."
Blanc Labs is a global leader in financial technology product engineering. Headquartered in Toronto, Blanc Labs accelerates fintech innovation through artificial intelligence and robotic process automation. Kapti is a next generation intelligent document capture product, part of the Prunto digital lending platform. To learn more, please visit Kapti.io