Specialist recruiter Zak Wilford explores whether brokers are better off with an in-house loan processor, outsourced admin process or both.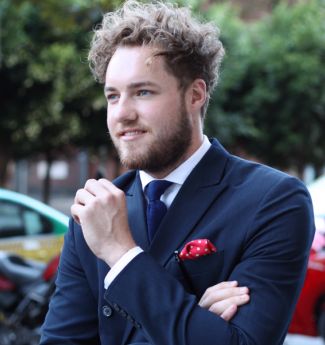 Zak Wilford is a specialist recruiter that works with both commercial and residential finance brokers, sub-aggregators and other groups to help them grow through hiring great people.

I recently attended a Loan Market PD day and one of the things I enjoyed most was a panel session between a new recruit, an experienced broker and a client service manager. They were presented with questions and shared their experiences on processing loans, with much of the debate being around processing yourself, outsourcing or hiring an in-house resource.
It was interesting to hear the varying opinions, particularly as it's something I am often asked in assisting broker groups: when's the best time to hire someone? What do I do once I've got them on-board? How do I know how much of the process they will take off me?
There is no doubt it often comes down to a control issue and brokers being uncomfortable handing over clients. An example they provided by a Loan Market BDM: a broker once called having recently hired a PA asking what it is they should do next. They had brought someone on board to provide support but did not have enough trust in that person to actively hand work over. With trust being such a critical part of an hiring process, my advice is to thoroughly screen and vet any potential recruit. This may mean two or three meetings before you know you've found the right person. As such, it's not actually uncommon for a broker to hire their partner, or someone they've known for several years and train them up. Honestly – and I cannot stress this enough – personality and culture-fit should be a huge priority.
Another question put to the panel was around when you should hire someone. The resounding answer from all three was the time is right just before you think you need them. The client service manager was of the opinion that joining the team in the midst of a spike in volume where the broker is desperate for someone to hit the ground running is often too overwhelming. If, however, you can forecast the spike, you'll be in a good position to hire and train someone in your process so that they are prepared to add genuine value when the increase in volume arrives. This will ensure your investment of both time and money delivers a return.
One thing I also found interesting was that this client service manager was also liaising with an outsourced administration team responsible for another part of the process altogether. Generally, a broker will have one or the other – an in-house loan processor or an outsourced admin process – but I can imagine the efficiency of having both. It's not something I've seen before, and am certainly interested in how this works.
There's no doubt brokers are time poor, and those I've worked with in the past that write huge volumes are very strict with processes and time management.

They effectively prioritise workload to ensure their time is spent on what is most dollar-productive and scalable throughout the business.
In the role I play in the industry, I am always interested in hearing differing opinions on hiring vs. outsourcing. I have personally seen a broker hire during a spike in volume to then have to let the employee go because the cost is no longer justified. I think this contributes in part to the lack of young talent in the industry – a bank often hires what's left on a contract basis which ends up appearing more attractive because there is transparency around length of employment, enabling planning for what's next.
I am currently exploring a relationship with a loan processor that assists brokers on a pay-per-deal basis to address this debate. I want to assist brokers through the tipping point and this arrangement suits a broker that thinks they are about ready to hire a full-time PA but are hesitant to make such a commitment. It affords flexibility and caters to the notorious peaks and troughs every broker experiences. If you are keen to explore this as an option, please do get in touch. Brokers sometimes find this addresses their needs sufficiently, but if the need transitions to needing someone in-house, I can also support and ensure this is a seamless process.

Zak Wilford first stepped into the mortgage industry in 2013, aggressively targeting aggregators and headhunting their brokers and groups to join the then start-up aggregator Finsure and 1300Homeloan. After a year with Finsure, he joined recruitment agency Drake International, and a year later he stepped out on his own to fill a gap in the market – to start a recruitment agency specialising in working with finance brokers. Find out more at www.zakwilford.com.