DecisionPro is a complete consumer loan origination system that makes it faster—and easier—to process credit applications. Here's how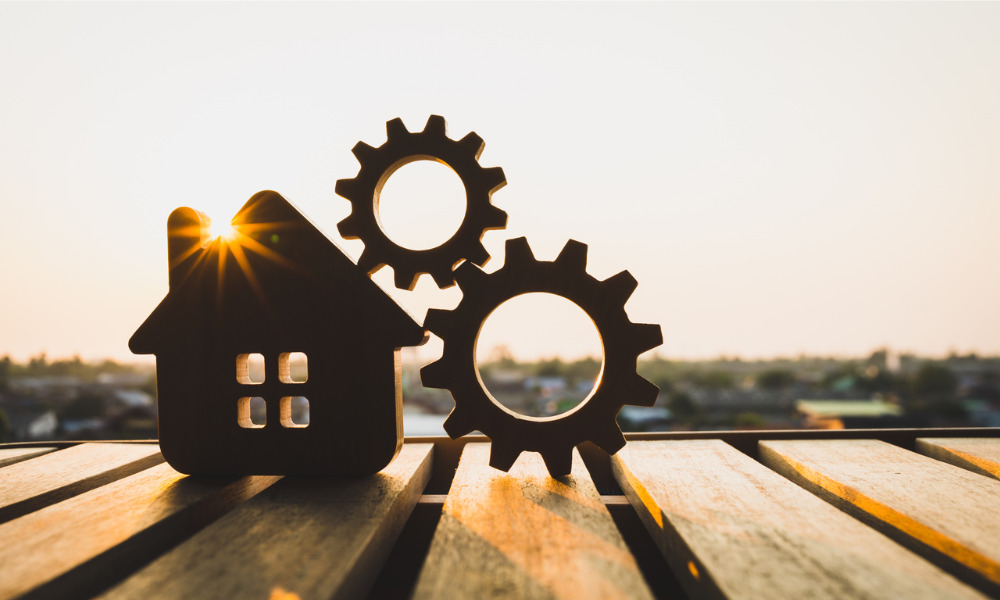 Fusion DecisionPro, owned by Finastra, is a complete consumer loan origination system that automates credit underwriting steps to make it faster—and easier—to process credit applications. How does Fusion DecisionPro do this? By providing policy-based, automated decisions or recommendations.
But what exactly does DecisionPro do? What are DecisionPro's key features and benefits? In this article, you will learn the answers to these questions and more, which should help you determine if DecisionPro is the right loan origination software (LOS) for you.
Fusion DecisionPro is a consumer loan origination system that automates credit underwriting steps to help process credit applications. DecisionPro achieves this by providing policy-based automated recommendations or decisions.
Whether you are a bank, a community lender, a finance company, or a credit union, Fusion DecisionPro delivers better credit and compliance risk management, automated workflow, and improved operational efficiency for your consumer lending portfolio.
Fusion DecisionPro enables financial institutions to optimize cost and accelerate growth. How? By offering a robust cross-sell and automated credit decisioning engine, as part of the Total Lending Premium and Complete Packages.
Fusion DecisionPro offers a powerful suite of productivity and risk mitigation tools for key areas of credit underwriting and origination workflow management, for both indirect and direct lending.
Here is a quick look at some of the benefits of using DecisionPro:
Better credit application underwriting
Better credit risk management
More powerful workflow
Better compliance/audits
Improved closing process
Here is a closer look at each of the benefits of using DecisionPro:
1. Better credit application underwriting
With more than 30 years of experience in consumer credit, Fusion DecisionPRo underwrites millions of indirect and direct applications. DecisionPro is built on a strong foundation of useful experience and compliance expertise, accommodating automated decisions in large and small volumes and offering a variety of credit products. DecisionPro can also be used for enterprise-wide functionality and access or in workgroups.
2. Better credit risk management
By considering score, rules, and internal policy, Fusion DecisionPro reduces risk and increases decision quality to ensure fast, fair, and consistent treatment of every applicant. DecisionPro allows you to enforce lending limits and override limits for every officer and document any exceptions. To limit risk exposure, it also employs OFAC and bureau alerts like Fraud and Active Duty alerts.
3. More powerful workflow
Fusion DecisionPro is also incredibly flexible, allowing you to define the level of decision automation and tailor the workflow to your product types, which includes employing automatic work routing and queuing management. This increases efficient information flow and access.
DecisionPro also enables credit analysts to sort applications by preference and rout them for everything from faster service to specialized handling—or anything in between. You can either follow up by phone when a personal interaction is needed; otherwise, decisions are automatically delivered via email.
To address different loan programs, you can change fields, populate drop-down lists, and adapt form flows—among many other options. This enables you to match the way your loan programs are structured. This system also enables staff to review consistently prepared data, informing the team what is unique, strong, or weak about every applicant.
4. Better compliance/audits
Fusion DecisionPro is designed to directly address compliance issues. You can do this by using DecisionPro's functionality to facilitate HMDA data collection, HPML risk-based pricing, FACT Act and Regulation B compliance, and well-documented transaction history. Additionally, you can use DecisionPro to ensure compliant documentation through seamless integration with Fusion LaserPro, which is the industry standard loan document compliance solution for more than 30 years.
5. Improved closing process
In addition to making the approving or declining decision, there are many steps to the closing process, including emailing, collateral searches, appraisals, and tracking receipt of signed and recorded documents. Fusion DecisionPro not only automates these steps but helps you track the rest. For instance, workgroup status reports enable you to spot bottlenecks, reassign workloads, and adjust the process—all to streamline your operation.
Around the world, more than 103 companies starting using Fusion DecisionPro as a loan management tool in 2023. Let's take a look at how those numbers break down in the following three categories:
By industry
By employee size
By geography
1. By industry
First, let's take a look at DecisionPro customers by industry. The top three industries that use DecisionPro for loan management are as follows:
Wealth management 19
Business banking 16
Personal banking 14
Rounding out the top five are commercial banking, with 11, and the mortgage industry, with 10.
2. By employee size
The majority of Fusion DecisionPro's clientele for the loan management category fall in the company size of 1,000 to 4,999 employees—with 36 companies of this size using DecisionPro. Twenty-three companies with a 100 to 249 employee range use DecisionPro. And finally, 19 companies with an employee size between 250 and 499 use DecisionPro.
3. By geography
Here is a look at the top three countries that use DecisionPro for loan management:
United States 98%
United Kingdom 2%
Canada 1%
Headquarters: London, England
Year founded: 2017
Industry: Financial software
Revenue: $1.9 billion USD
Key people: CEO, Simon Paris
Competitors
If you are curious about how DecisionPro compares to other options in the loan origination software market, here are some alternatives worth exploring:
Newgen Software Loan Origination System
LendingPad
Encompass360
DecisionPro review: Final thoughts
Owned by Finastra and founded in 2017, Fusion DecisionPro has grown into a leading consumer loan origination system that automates credit underwriting steps to help process credit applications. Not only does it provide policy-based automated decisions or recommendations, but Fusion DecisionPro also provides improved credit risk management and a more powerful workflow, among many other benefits.
Before committing to an LOS, it is important to conduct your own research to determine if it will work best for your mortgage company. If you still feel that you need more options, our mortgage software reviews section has plenty of options for you to look over.
Do you have experience using DecisionPro? Do you think it is an effective loan origination software? Share your own DecisionPro review in our comments section below.