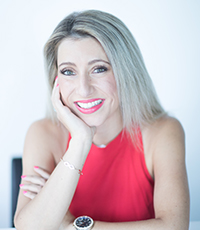 Company: Angela Calla Mortgage Team
Location: British Columbia
Total volume: $80.8 million
Loans funded: 297
CMP: What was your primary strategy for growing your business in 2019?
Angela Calla: My priority is education. Being in this industry for 16 years, the clearest demonstration of value that we have is with the access we have, and we can never educate people enough. Collaborating on how to educate people on the grassroots level is what I look to accomplish. You can never educate people enough, and you need to look at every opportunity to continue educating.
CMP: How do you think the industry needs to change to better serve both brokers and consumers?
AC: It seems to me that everybody is always taking steps in that direction. As we navigate between the digital immigrants and the digital natives, we'll always be restrategizing how we can help people in the most effective manner possible. While we have technology to help us in our jobs, we also need to remember to take the time to learn about people and reinforce the value that we have to offer them and create interactions that are meaningful – removing stress and improving the health of our clients.