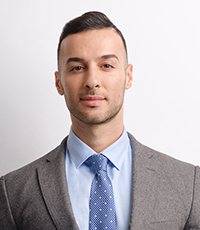 Company: Syndicate Mortgages
Location: Ontario
Total volume: $82.1 million
Loans funded: 105
CMP: What was your primary strategy for growing your business in 2019?
Max Afzalimehr: Today's lending environment is complex, especially for brokers. To compete in the coming year, we have digitized the loan life cycle to achieve greater efficiency and cost-effectiveness.
CMP: How did you navigate regulatory changes in 2019?
MA: We have moved a larger portion of our business to trust companies and credit unions, which are able to compete without many of the regulatory challenges placed on banks.
CMP: How do you think the industry needs to change to better serve both brokers and consumers?
MA: There should be a greater broker/lender partnership on mortgage renewals. Often, brokers have to compete with the lender that they once placed the mortgage with.
CMP: What's your prediction for the state of the mortgage industry this year?
MA: Brokers will see a greater market share in the years to come, as we have more access to a variety of products than the branch channel.