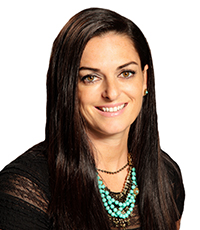 Company: Xeva Mortgage
Location: British Columbia
Total volume: $80.9 million
Loans funded: 161
CMP: How did you navigate regulatory changes in 2019?
Luisa Hough: As brokers, these changes allowed us to stand out more than ever in our industry – not only to educate my clients and referral sources, but also to solidify the importance of using a broker who has the knowledge and experience in the business to deliver the best possible financial solution for the client now and in the future.
CMP: What can lenders do to help brokers achieve even higher volumes?
LH: Currently I believe that the lenders are doing their best to help us achieve higher volumes. Their dedication to the broker industry is amazing, and I am grateful for the relationships I have built. If I were to have an ask of them, it would be to keep providing us with innovative and unique products for 2020.
CMP: What are the biggest challenges currently facing brokers?
LH: I feel that one of the biggest challenges that brokers are facing is the undercutting of rates between banks and other brokers. There is enough business for all of us, and we should continue to support one another.