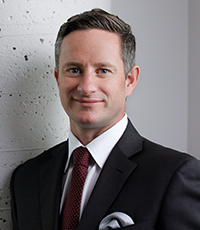 Company: Capital Mortgages
Location: Ontario
Total volume: $90.3 million
Loans funded: 195
CMP: What was your primary strategy for growing your business in 2019?
Derek MacLean: We've really put a drive on breaking out of the traditional mortgage broker mould. I find that too many brokers are stuck doing things the same way they've always done them. You need to adapt and find new ways of accomplishing your goals. I've gravitated toward hiring younger professionals with little experience in the industry in order to avoid the old ways of doing things. Adding fresh perspective and flexibility to our team has really helped us bring our team into 2020 and beyond.
CMP: How did you navigate regulatory changes in 2019?
DM: My theory for navigating regulatory changes is focused on providing as much information as possible to the client. The more informed they are about the realities of the lending environment, the easier it makes our position. Providing accurate and palatable information for the average consumer is paramount.
CMP: How do you think the industry needs to change to better serve both brokers and consumers?
DM: I think the industry needs to push for more efficient mobile services for both brokers and consumers.