Eight worthy recipients selected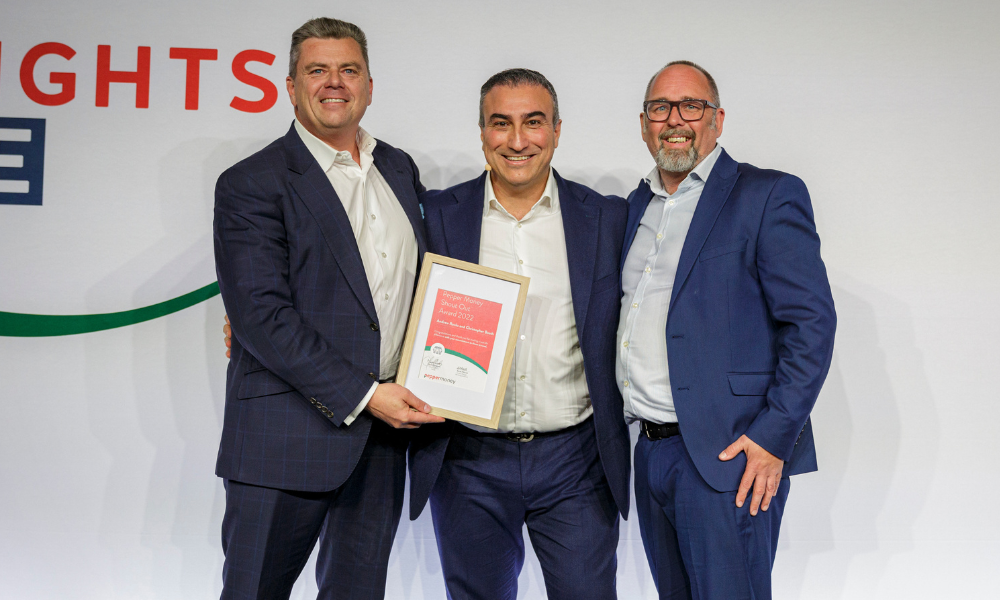 The winners of the Pepper Money Broker Shout Out campaign have now been announced.
Held from April to June, the campaign celebrated brokers and introducers who made a real-life difference in their communities. They were nominated by peers, family members and strangers, who said they'd made a positive difference to customers and within their communities.
Read more: Brokers celebrated in Pepper Money Shout Out campaign
With a mission to help brokers and customers succeed, Pepper Money acknowledged that the COVID-19 pandemic presented challenges to many people. The non-bank lender said it conducted research showing "support of others" was the one thing Australians relied on.
The winners for 2022 were announced at the Pepper Money Insights Live event, held on Thursday July 28.
The eight awardees are:
Braden Walters, principal, Belle Property Byron Bay/Lennox Head, NSW.
Mhairi MacLeod, founder and principal, Astute Ability Finance Group, NSW.
Jake Girke, Business Development Manager, Access Capital, South Australia.
Kelly Podlich, finance consultant, Mortgage Express, Queensland.
Wally Ayad, director, Mortgage Providers and Ijarah Finance, NSW.
Kelly Mears, Smartisan Asset Finance, NSW.
Chris Booth CEO and Andrew Rocks, Lydian Finance, NSW.
Donella Cutts, finance broker, Allfreight Finance Brokers, Victoria.
A volunteer fire fighter, Braden Walters "worked tirelessly" through the floods to assist his community in Ballina, Lennox Head and in Byron Bay, Pepper Money said. He also collected support packages for flood-affected families.
Mhairi MacLeod has been "tireless" in her drive to improve financial literacy, investing large amounts of time and money into championing this cause, Pepper Money said.
Jake Girke's fundraising efforts made a "real-life difference to others", Pepper Money said, acknowledging he still found time to captain his local footy club and mentor up-and-coming kids.
One of Girke's clients has a daughter with a medical condition, and he supported them by flying interstate to assist with raising funds and awareness. Girke was a finalist for the 2021 CAFBA Emerging Broker of the Year award.
Having challenged herself to help others, Kelly Podlich biked "360 kilometres over three days" to raise funds for two children's charities, Pepper Money said.
Applauded for founding the charity AusRelief, Wally Ayad balances working as a mortgage broker with volunteering at AusRelief, which helps communities both in Australia and abroad.
Kelly Mears tutors Higher School Certificate students and recently reached out to her clients and colleagues to raise funds for NSW and Queensland flood victims. Having won Smartline awards for client satisfaction, Mears reportedly will "move mountains" to get the desired result for her clients.
Chris Booth and Andrew Rocks (pictured above with Pepper Money CEO Mario Rehayem, centre) established a water filtration donation called Help Us Help Others, recognised for their ongoing commitment to provide access to water in water-deficient communities. The first water treatment system was donated to an island of Lombok/Bali that was devasted by the earthquake in late 2018, Pepper Money said.
Acknowledged for her work with L'Arche which supports people with an intellectual disability, Donella Cutts supports the belief that every person has a unique contribution to make to Australian society, Pepper Money said.
Speaking at the Insights Live event, Pepper Money head of mortgages- retail broker Siobhan Williams said the Broker Shout Out campaign was designed to highlight and recognise the "amazing people in our industry".
While managing busy work lives, these brokers also found the time and energy to "do some pretty special work" within communities throughout Australia, she said.
"We always like to recognise our brokers and introducers for their work – always calling out those who excel. But it is equally important to call out those who are making a real-life difference in our communities every day with their tireless commitment to helping others," Williams said.
"You are all amazing. We salute you. We thank you. You make our industry very proud. What you do matters, very much."
Read next: Pepper Money examines future of asset finance
MPA spoke to two of the award winners, Wally Ayad and Mhairi MacLeod about how they help others.
Director of Mortgage Providers Wally Ayad (pictured immediately below) founded his financial services planning and brokerage firm in 2003. He is also the director of Ijarah Finance, a specialist Islamic finance provider.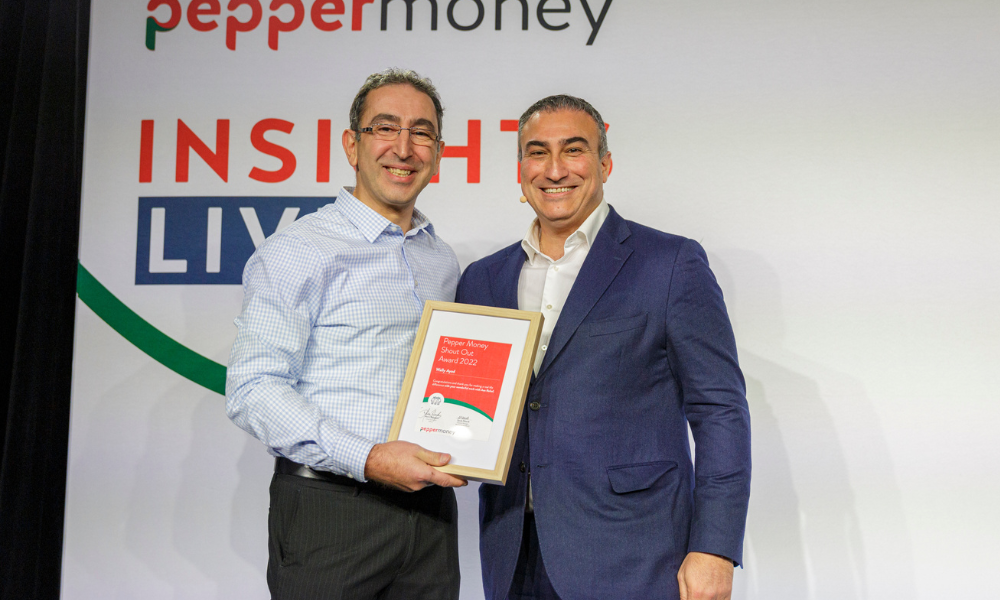 Ayad said a barbecue conversation led to him setting up AusRelief, an Australian NGO that works domestically and overseas to alleviate poverty, sickness and underdevelopment. AusRelief has grown into a multimillion-dollar charity, with offices in Australia, Cambodia and Lebanon.
"I have never been paid anything for setting this up: I personally pay my way around when I travel to do field work for AusRelief in Australia and overseas," Ayad said.
He is also behind an initiative in partnership with Coles and Woolworths in south-west Sydney, which provides free groceries to families in need.
"This has generated more than $400,000 since being set up … we have several schools we distribute this support to where we identify families in need," Ayad said.
AusRelief fundraised over $250,000 for Tumut Hospital, enabling the purchase of medical equipment, and over $500,000 to assist after the 2020 port explosion in Beirut, Lebanon, he said.
Commenting on how he balances his role as a mortgage broker alongside charitable and family commitments, Ayad said initially, a lot of the groundwork for AusRelief was completed in between daily tasks.
Eventually, it became challenging managing business and family, and fulltime operations staff were hired to manage day-to-day matters, he said.
"All employed paid staff are females who have been together since paid work commenced. They are the best team of people and I have a lot of respect for them and the care they have towards the organisation and its objectives," Ayad said.
Astute Ability Finance Group founder and principal Mhairi MacLeod (pictured immediately below) has been a finance broker for more than 24 years.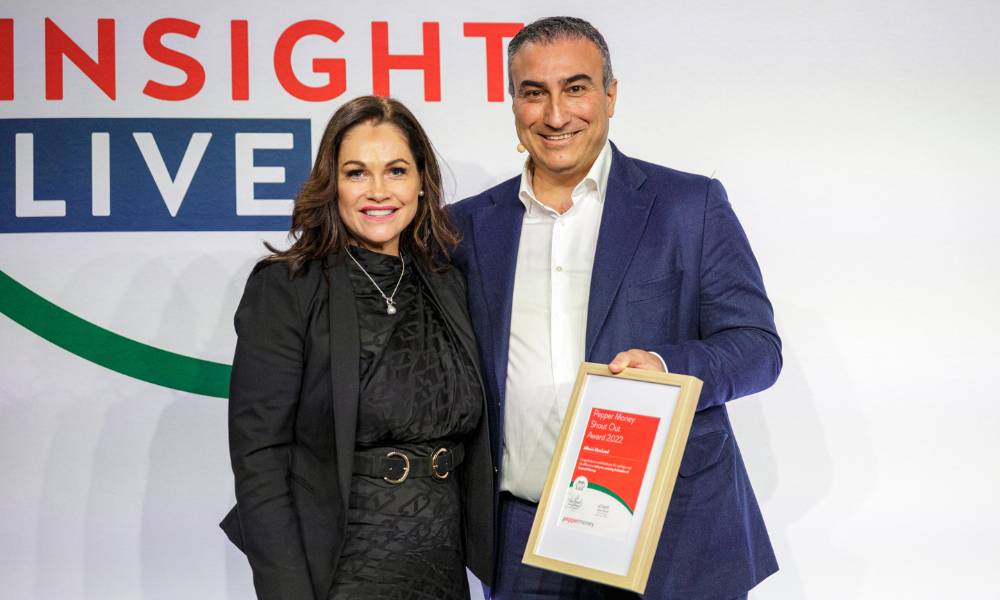 MacLeod has made it her mission to empower Australia's youth, including the vulnerable and disadvantaged, with access to financial know-how. She has given presentations on financial literacy to some 4,500 young people throughout Australia.
MacLeod has developed two financial literacy programs, including modules and kits, titled Financial Literacy and Entrepreneur. Used by the MFAA for its broker members, MacLeod provides support and guidance on how brokers can approach, engage and increase participation levels within their local communities.
Additionally, MacLeod supports Cowboys House in Townsville, an organisation supporting young Aboriginal and Torres Strait Islander students. She also volunteers at Inspiring the Future, a not-for-profit connecting high school students with employment pathways.
In addition to working as a finance broker, MacLeod said her mission and driving force was to "improve the financial wellbeing, mental health and society connectivity of others".
Although the Broker Shout Out campaign has now finished, Pepper Money is running a separate Shout Out campaign, open to the wider community through to December 2022.
Nominations are open to anyone who is deserving of a shout out, Pepper Money said.