Insights Live panel discusses vehicle trends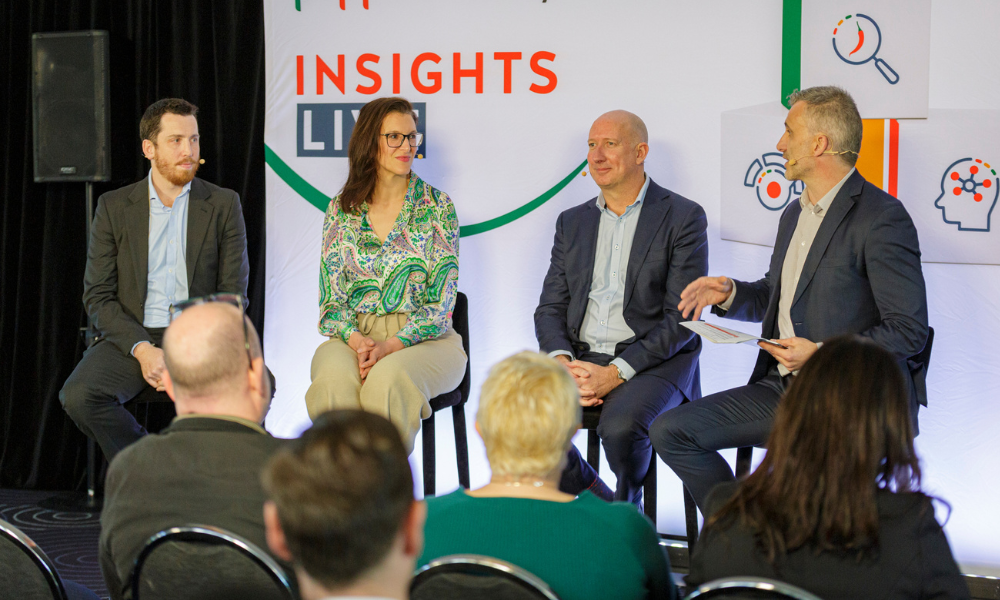 Advancements in technology, policy changes, new incentives and changing needs are likely to bring changes in the way assets such as vehicles are financed, experts say.
The Pepper Money Insights Live event, held at Waterview in Sydney on Thursday, included a panel discussion on the future of asset finance.
Pepper Money head of sales, asset finance Michael McEvoy (pictured above right), facilitated the discussion, joined by Pepper Money general manager asset finance Ken Spellacy (pictured above second from right).
Also on the panel were Qi Insights managing director Peter Drennan and Polestar Australia head of PR and communications Laurissa Mirabelli (pictured above left and second left).
The COVID-19 pandemic has introduced positive changes in demand for asset finance, including demand for ownership and how people want to interact with their assets, Pepper Money said.
Read next: Rate rises a 'golden opportunity' for home loan check, says Pepper Money
Commenting on current market trends, Drennan (pictured immediately below) said despite anticipation of funding issues, on the retail side of the market, consumer spending held up.
"The retail trade sector generally is a really positive sector of the market: it's one of the top two with construction and has bucked the trend and moved up where the rest of the market tapered off during the start of COVID-19," Drennan said.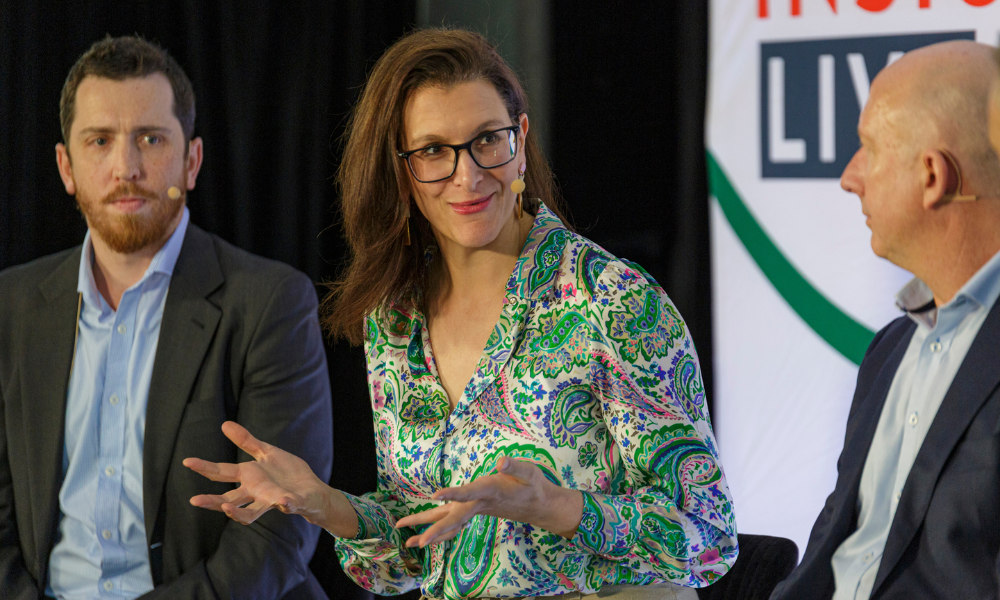 On the business side, despite challenges within the market, capital expenditure on equipment in the March quarter was at "record levels", he said.
"There's still money flowing to markets and still spending being done by businesses and consumers," Drennan said.
Commenting on the new car market, Drennan said traditionally, there were around one million cars sold annually (this includes passenger SUV, light commercial and heavy commercial vehicles). Compared to 10 years' ago, the market hadn't grown significantly, he said, noting the peak was in 2018, at around 1.2 million cars sold.
Volumes in the passenger vehicle market peaked in 2016, he said. The passenger segment was being taken over by SUVs, and commercial vehicle volumes were increasing.
"In terms of equipment vehicles, there's two different trends at play in terms of the size of the overall market and how they're moving, and the positive trend is in the commercial side," Drennan said.
Spellacy said the pandemic introduced changes in product innovation and technology to keep pace with customer expectations, particularly as demand for car ownership increased.
Looking at the traditional model of owning a car, there were many downsides, he said. Cars sat idle in garages and carparks, consumers paying for the convenience of having a vehicle when required.
Looking forward, it was important for the industry to understand changes in demand and offer relevant products and services, he said.
One example is subscription services offering convenience, no ongoing servicing and maintenance costs and flexibility around the ability to upgrade.
"So it's a subscription model for three to six months, the customer likes it, understands how it charges, and enjoys driving a car that's completely silent … now I can role that into a finance offering and take that ownership model, or I'll hand it back and in three years' time, then I'm going to need it," Spellacy said.
Read next: Electric car loan wins inaugural Green Excellence Award
In addition to product design around "try before you buy" there was also an opportunity to look at how it could help people transition to the electric vehicle (EV) market, he said. There was some concern for people taking that step, and Pepper Money aimed to help them.
"Some exciting news for all our introducers: Pepper will be offering 12 months' free charging to customers with an EV," Spellacy said.
Commenting on use of vehicles for different requirements, Mirabelli said Australia was only one policy decision away from a decent EV uptake.
Referring to ACT's zero emissions vehicles strategy and the Climate Change Bill 2022 focusing on the need for deeper emissions cuts this decade, Mirabelli said the economy couldn't get to a net zero without a significant increase in electric vehicles. That required a CO2 emissions standard and a mandate for EVs which will drive supply, she said.
"We're not seeing an issue on the demand side, what we're seeing an issue on the supply side," Mirabelli said.
There is a lot of investment and new products coming, she said. Some of the manufacturers who are not investing may reach a point where they are no longer relevant, as other brands come into the market.
"We're already a really competitive and crowded market, but we're all jumping on board because we see potential in this market, particularly in that electrical space," Mirabelli said.
"Perhaps that's where we see the subscription model coming in more, where you've got your day-to-day vehicle, but if you want to go away on a weekend or you feel like driving an SUV, you have the potential to do that."
Noting that utes are incentivised with tax breaks for businesses, if incentives were to be made available to shift to EVs, Mirabelli said there would likely be an organic uptake.
She suggested introducers get to grips with EVs and find out how everything works to educate themselves, before educating their customers.
"I'd really encourage you to get behind the wheel of an electric vehicle and find out what it feels like and then you can talk with authority when you're talking to your customers – and that builds trust," Mirabelli said.
There was also the depreciation factor to consider when advising customers, she said.
Commenting on how introducers could stay up-to-date with change in the industry, Ken Spellacy said given growth in finance options, it was important they understand what they are, and the processes required.
"Understanding the products that are available, what the technology is, how you can use that and explain that to your customer and walk them through that journey, is absolutely paramount," Spellacy said.
He said it was also important to remember that while digitisation has and will continue to grow exponentially, not every customer wants to go down that path. There will be a cohort of customers who want face-to-face contact and to provide printed bank statements rather than use technology, he said.
"I think we need to really understand more than ever, the options that are available to our customers and how our customer is going to be best suited to those options," Spellacy said.