Find out who made our 2016 Hot List in tech, research and more,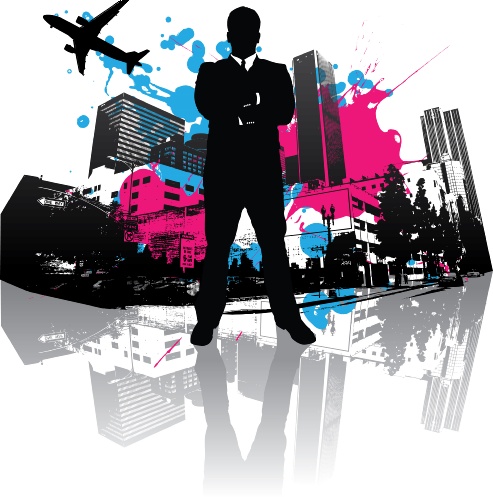 Here we look at key players in technology, research and those among the regulators, aggregators and associations who made our 2016 Hot List.

ASIC's remuneration review has set the tone for broking this year and forced industry associations and aggregators to step up in defence of the channel.
In technology, we've seen countless start-ups attempt to disrupt the channel, but just a handful succeed, often through working with brokers rather than against them.

TECH/RESEARCH/AGGREGATOR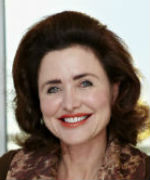 LISA CLAES
Managing director
CoreLogic

Lisa Claes is well known as an advocate of technology, female financial consumers and professionals. August 2016 marked a major change for Claes' career as she moved from ING DIRECT to succeed Graham Mirabito as CoreLogic's managing director for Australia and New Zealand. With a head office in the US, partnerships in Asia and a small business in the UK, CoreLogic is an international company and its property indices and reports set the tone for the mortgage industry, regulators and political decision makers. It also won this year's Australian Mortgage Award for best industry service.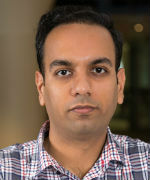 MANDEEP SODHI
CEO
HashChing

After a certain number of fintechs, they all begin to blur into one: promises of disruption, glossy spreads in the newspapers and quiet failures a couple of months down the track. Not HashChing: the broker online marketplace is thriving, hitting $2bn in lending in October and hiring ex-MFAA CEO Siobhan Hayden in an advisory capacity. Perhaps the difference with HashChing has been Sodhi's willingness to acknowledge and work with brokers, showing that disruption and true innovation are markedly different forces.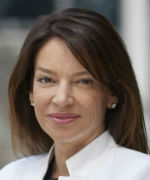 ANJA PANNEK
CEO
PLAN Australia

After years of shedding brokers, PLAN underwent major changes in 2016, including a proposed integration with financial advisor sub-aggregator Advantedge Financial Solutions and the departure of CEO Phil Quin-Conroy. In his place is Anja Pannek, who has a long history with PLAN, having played a part in its original acquisition by Challenger, as well as several years in personal banking with NAB. Pannek's challenge is to redefine PLAN's value proposition while satisfying both its broking and financial planning members.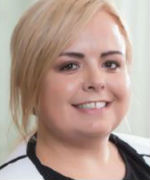 JACI SMITH
CEO
My Local Broker

My Local Broker has burst onto the aggregation scene this year, aiming to shake up the industry through their new CRM system Chief. Unlike many of the older legacy systems used by other aggregators, Chief has an open application programming interface, which means it can be easily updated. Although My Local Broker was originally launched in 2012 as a broker directory site, it needed to become an aggregator and technology provider in order to "make sure it wouldn't become obsolete", Smith told MPA back in March.

REGULATORS/ASSOCIATIONS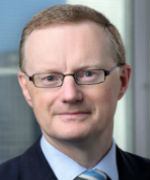 PHILIP LOWE
Governor
Reserve Bank of Australia

When Philip Lowe succeeded Glenn Stevens in September, it truly was the end of an era: Stevens headed the RBA for a decade. Lowe, who was hailed as "the most qualified person to have ever been appointed to the role", has wasted no time in making his own views known, saying the bank aren't "inflation nutters" and that rate decisions will be guided by other factors, including risks in the housing market. According to Lowe, a struggling labour market would be the main driver for a further interest rate cut.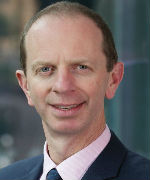 PETER KELL
Deputy chairman
ASIC

In the job since 2013, Peter Kell is not new to broking, nor has he made any career moves in the past year. Yet Kell's organisation has cast a shadow over broking this year, as its review into broker remuneration questions the financial basis of the profession. As the man leading that review, Kell matters more to your business than the Prime Minister or the governor of the RBA, depending, of course, on the course of action that ASIC recommends. What Kell is open about is that ASIC is conducting a review, not an investigation, telling MPA: "There seems to be a lot of people in the sector who believe ASIC – without even really commencing the whole review – has already made its mind up on exactly what it is going to find and what recommendations it is going to make. I ensure you this is not the case."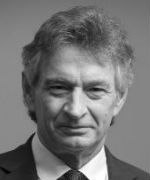 IAN MCPHEE
Independent governance expert
Australian Bankers' Association

If you've heard of Ian McPhee, it's probably due to his work as Commonwealth auditor general, a role from which he retired in 2015. McPhee resurfaced this year, appointed by the Australian Bankers' Association to review its own review into banking, including questioning how commissions – for both bank staff and brokers – affect consumer outcomes. Although it's tempting to dismiss the ABA's review as a political move to avoid Labor's royal commission, it could lead to major changes for the broker channel.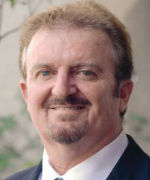 PETER WHITE
CEO
FBAA

Peter White has been a tireless advocate for the broker channel this year, commanding far more influence than the FBAA's membership alone would suggest. Whether it's his regular meetings with minister for revenue and financial services Kelly O'Dwyer, his blistering attacks on the banks or defending brokers against inaccurate reporting in the mainstream press, White's willingness to step up has impressed many non-FBAA aligned brokers.