MPA's Hotlist profiles the 30 brokers, bankers, regulators and other who've had the biggest influence on the industry in 2017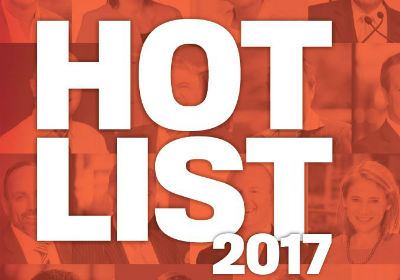 MPA's Hotlist profiles the 30 brokers, bankers, regulators and
other
who've had the biggest influence on the industry in 2017.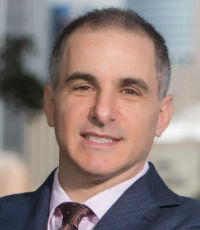 JUSTIN DOOBOV
Managing director
Intelligent Finance
Justin Doobov may well be the most competitive man in the mortgage industry, and one of the hardest working. After being thwarted in 2015 and 2016 – despite writing over $300m in both years – Doobov clinched no. 1 in this year's Top 100 Brokers report with a record total of almost $360m in residential lending over 12 months.
Writing such staggering numbers simply cannot be achieved without an excellent team and considerable willpower: luckily Doobov has both. Intelligent Finance is structured so Doobov's time is spent on high value activities and he is constantly looking for efficiencies, promoting staff depending on ability.
Doobov's willpower is needed to deal with constantly changing bank appetites. He spends hours on the phone, unwavering in his belief that "no is negotiable".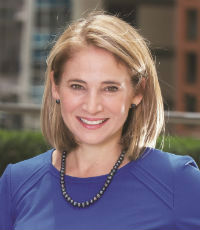 SIMONE TILLEY
General manager retail broker distribution
ANZ
If any major bank can claim to have had a good year in the broker channel, it's ANZ. Under
Simone Tilley
's guidance the bank has experienced a surge in market share, taking 18.3% of all mortgages in
AFG
's Competition index for August, higher than any other lender.
Ironically, ANZ's low market share in recent years is itself a significant advantage. According to JP Morgan's Australian Mortgage Industry Report, ANZ is best positioned among the majors to grow its investor lending portfolio because it has not reached portfolio limits or APRA's 10% growth cap.
Although Tilley has been vocal about keeping ANZ open for broker business, the bank is not immune to regulatory pressure and has introduced an extensive new interview guide for brokers.
JEREMY FISHER
Director
1st Street
This year saw major changes for 1st Street, with the appointment of a chief operating officer to assist Jeremy Fisher, who had previously run the business himself. 1st Street is expanding nationally, taking on brokers in addition to a financial planner; insurance and commercial lending are also continuing to grow. This expansion was recognised at the Australian Mortgage Awards, with 1st Street taking home the NAB Australian Brokerage of the Year award.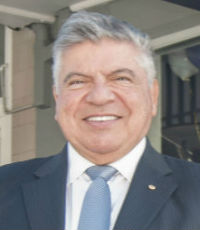 JOHN SYMOND
Founder
Aussie
August spelled the end of an era for mortgage broking, as John Symond sold his remaining 20% stake in Aussie to Commonwealth Bank. The additional $164m from the sale will help Symond pay for his new 239-foot superyacht, launched in Holland earlier this year. Yet while the 70-year-old Symond has every right to ride (or sail) off into the sunset, he continues to be outspoken about bank misconduct and actively defends broker commissions in the media.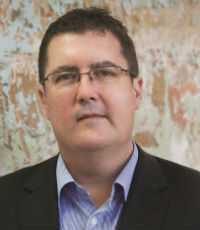 TONY MACRAE
General manager third party distribution
Westpac
Westpac made it three in a row this year, being voted Bank of the Year in MPA's Brokers on Banks report by a comfortable margin. Yet the overall first-placed results didn't tell the whole story: under Tony MacRae the bank was ranked among the top three for every category of service, and won in areas such as commission structure, an area in which major banks traditionally struggle. Westpac's Flexi First Option Home Loan was also voted Product of the Year by brokers.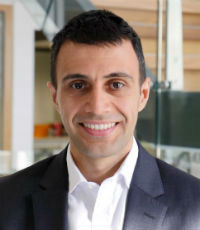 MICHAEL SAADAT
Senior executive leader – deposit takers, credit and insurers
ASIC
This is the second year ASIC has taken a prominent position in the Hot List – last year featured deputy chairman
Peter Kell
– and this situation shows no sign of changing. More than any broker, lender or even politician,
Michael Saadat
and his team at ASIC have set the tone for the entire industry in 2017.
ASIC's much-anticipated Review of Mortgage Broker Remuneration was published in March and its proposals sparked a conversation which has carried on ever since. ASIC did not call for the end of commission, as many had feared, but it did raise serious concerns about brokers incentivising consumers to take out larger loans, as well as criticising soft dollar and volume-related incentives.
Saadat will not make the decision on exactly how commissions will change, which is up to the Government. ASIC will, however, be the enforcer, which alongside its initiatives in interest-only lending and broker shadow shopping means brokers will hear a lot from Saadat over the coming year.
From the increased scrutiny of mortgage applications to aggregators' shift to onshore conferences, the influence of ASIC is everywhere and impossible to avoid.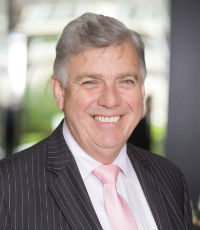 JOHN MOHNACHEFF
Group sales manager
Liberty
Liberty is a lender on the rise and John Mohnacheff has the results to prove it. Liberty saw a staggering 48% increase in new loan originations to create total assets of $7.5bn. Within AFG's Competition Index, Liberty is now regularly appearing in the top-10 lenders, forcing out non-major banks. And if that wasn't enough, Liberty acquired National Mortgage Brokers, a 400-strong aggregators with a loan book worth $14bn.
Property investors have played a major role in Liberty's rise, as they have been driven away from banks bound by APRA regulation. Yet rapid turnaround times, excellent BDMs and commission structures have meant that brokers that try Liberty first for investor clients are coming back time and again.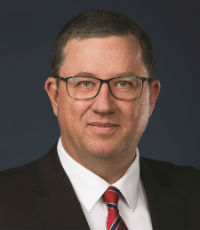 MIKE FELTON
CEO
MFAA
When
Mike Felton
arrived in December 2016, the MFAA was in serious trouble. For many, the MFAA simply wasn't vocal enough in defending brokers. This would be bad enough in a normal year; with ASIC's Review of Mortgage Broker Remuneration just months away, it was disastrous.
Felton stepped up to the challenge. The MFAA's response to ASIC was rapid, specific and public, harshly critical in key areas, such as LVR-based commission, while pragmatically conceding ground in other areas, such as volume-based incentives.
Felton's willingness to work with lenders and regulators played a key role in setting up the Combined Industry Forum to develop a new approach to commissions. If this approach satisfies both brokers and the Government, Felton can take much of the credit.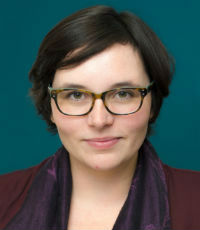 ERIN TURNER
Acting director, campaigns and communications
CHOICE
You don't need to be liked as an organisation to be influential, as CHOICE proved this year. When the Combined Industry Forum was formed, CHOICE was vocal in condemning the lack of direct consumer representation. This paid off, with consumer groups' views now represented within the forum. Whether CHOICE's controversial views on commissions will have any effect on the forum's recommendations is doubtful, however, particularly given the limited data – in comparison with ASIC's on which CHOICE have based their views.
AARON MILBURN
Director sales and distribution
Pepper Money
Joining Pepper earlier this year, Aaron Milburn is a familiar face to the third party channel, having headed broker distribution at
Citi
, Westpac in NSW and ACT, as well as working abroad for nine years at British bank HBOS. Milburn therefore provides Pepper with experience and expertise from across almost the entire spectrum of lending. This will be particularly important as Pepper attempts to cater to all borrowers, not only to the self-employed and specialist segments they've traditionally catered to.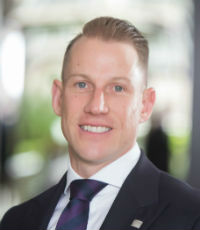 CORY BANNISTER
Vice president and chief lending officer
La Trobe Financial
Non-banks are having their biggest year since the GFC, and La Trobe Financial are leading the pack, according to brokers. Under Cory Bannister's leadership, La Trobe was voted Non-Bank of the Year in our Brokers on Non-Banks report, being applauded for its offering in the foreign non-resident and commercial lending sectors. Combined with innovative products such as parental assistance loans for FHB and aged care finance, La Trobe is fulfilling the promise of the non-bank sector by taking a genuinely different approach.