Stamp duty relief for NSW first-home buyers supported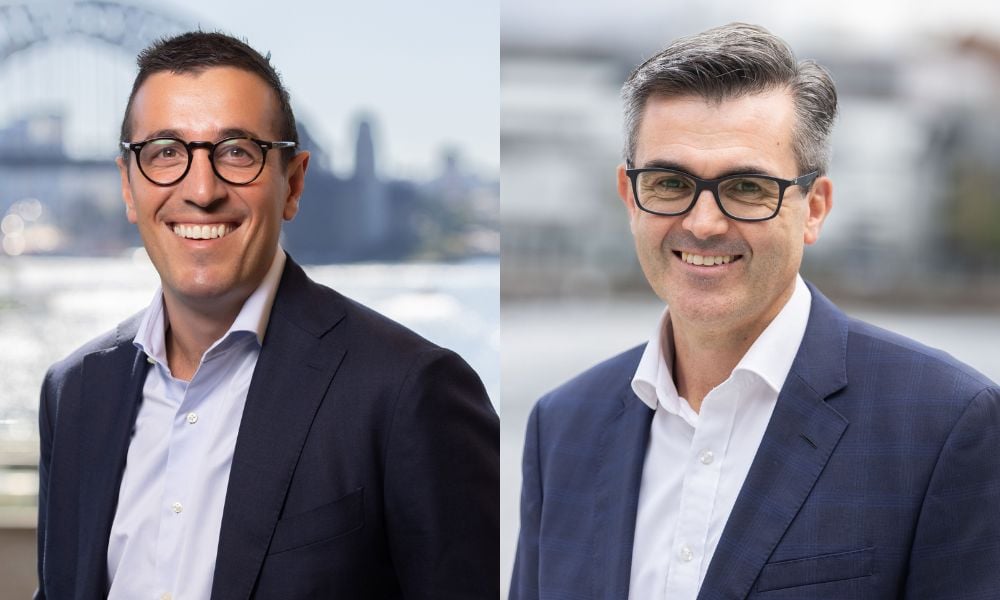 The mortgage and finance industry is congratulating incoming NSW Premier-Elect Chris Minns after interim results showed Labor were in the position to form a majority government.
Minns' pre-election promise to remove stamp duty for first home buyers has the support of the industry, which maintains it will stimulate much-needed new lending activity and help younger generations attain their goal of homeownership.
On Saturday, NSW residents cast their votes to decide who would form the next state government. By Monday morning, just over 48% of votes had been counted, Labor having gained the 47 seats needed to clinch a majority.
Minns, who is set to take over from Dominic Perrottet as the NSW Premier, made several promises ahead of the state election, including in the areas of stamp duty, the cost of living and removing the 3% public sector wage cap applying to teachers, nurses, paramedics and police.
Shore Financial CEO Theo Chambers (pictured above left) told MPA that while he welcomed Minns as incoming state leader, having seen both sides of government deliver their share of good and bad policies, he was "neutral" on the NSW election outcome.
He acknowledged that building a resilient economy, improving healthcare, education and transport systems and making housing more affordable were all part of Minns' pre-election campaign.
"All those things sound great in theory, but time will tell whether they become reality," Chambers said.
Stamp duty relief welcomed
Commenting specifically on housing, Chambers said he applauded Minns' plan to provide stamp duty relief for first-home buyers.
Before the election, Minns promised to abolish stamp duty for first-home buyers purchasing homes up to $800,000 (with a concessional rate applied for those purchasing homes up to $1m).
"When it comes to climbing the property ladder, the first step is always the hardest … we need to help younger New South Wales residents buy their first home," Chambers said.
According to ABS data, the number of new loan commitments to owner-occupier first-home buyers (NSW) is down 41% year-on-year, from 2,035 in January 2022, to 1,202 in January 2023. Chambers said that if enacted, the new government's stamp duty policy would stimulate more first home buyer activity, and therefore boost new business volumes.
"That's something New South Wales needs, because first-home buyer activity has fallen off a cliff in the past year … I'm hopeful the new government's policy will help to reverse that trend," Chambers said.
Mortgage Choice CEO Anthony Waldron (pictured above right) welcomed the new Labor government, confirming he was supportive of stamp duty reforms, including the ability to choose an annual property tax.
Minns' pledge on stamp duty would reduce the significant upfront burden it places on home buyers and would help them get into the market sooner, he said.
"We applaud the Labor Party's proposal to reform stamp duty for first-home buyers, which could see an estimated 95% of all first-home buyers in New South Wales pay no stamp duty or significantly reduced stamp duty when they buy their first home," Waldron said.
He said that getting a foot on the property ladder had become increasingly difficult for younger generations and said he would like to see the Labor government take its promise further and abolish stamp duty altogether.
"I would [also] like to see the new government address the lack of affordable housing supply and ongoing rental crisis," Waldron said.
MFAA CEO Anja Pannek said that the peak industry body was supportive of initiatives to remove barriers to homeownership.
Stamp duty is an upfront cost that can reduce borrowing capacity and delay, or even inhibit, people from entering the property market and obtaining the security that home ownership can provide, Pannek said.
"Mortgage brokers regularly work closely with first-home buyers and provide significant support and assistance, including explaining how the different property tax options influence lenders' serviceability assessments," Pannek said.
If the policy is implemented, she said mortgage brokers should expect their clients to ask about the policy changes and how their access to credit might change.
"We look forward to further details from the Minns government on this proposed policy," Pannek said.
Cost-of-living relief
Chambers said while the cost of living was a focus in the lead-up to the state election, significant change could only be affected by the federal government and the Reserve Bank of Australia in setting monetary policy.
"If we want inflation to return to the Reserve Bank's target range of 2% to 3%, the federal government needs to be very careful about its spending commitments in the upcoming May budget: The less spending we see at a federal level, the faster inflation will fall," Chambers said.
Although rate hikes are painful for borrowers, he said at least one or two more official cash rate hikes were likely to be required to bring inflation down.
"That will encourage consumers to spend less, which will put downward pressure on prices growth and wages growth," Chambers said.
NSW payroll tax resolution
The MFAA confirmed on Monday that it had received confirmation from Revenue NSW that no new audits connected to aggregators would commence.
Anja Pannek said that the MFAA was focused on "quickly resuming constructive dialogue" to resolve the payroll tax issue in NSW.
Chambers said that consultation with the MFAA and FBAA was vital to enable a better understanding of the facts.
"The payroll tax debacle has made me realise how important it is for the government to give our industry a fair go – not special treatment, just a fair go – and to take the time to understand our industry," Chambers said.
It is important that Revenue NSW (and the state government) acknowledge that brokers now facilitate close to 70% of new residential home loans, he said. The current figure showed that the vast majority of buyers in NSW relied on a broker to make what was likely to be the biggest financial decision of their lives. Chambers said this meant that a healthy and profitable broking industry was in the best interests of NSW residents.
"Given that about 70% of New South Wales residents use a broker when they take out a new home loan and given that property makes such an outsized contribution to the state's economy, it's fair to say our industry plays a major role in the economy," Chambers said. "A healthy mortgage and finance broking industry is good for New South Wales … I just hope the government recognises that."
What do you think of the change of NSW government ? Share your thoughts in the comments section below.