Government to invest $780 million to boost home ownership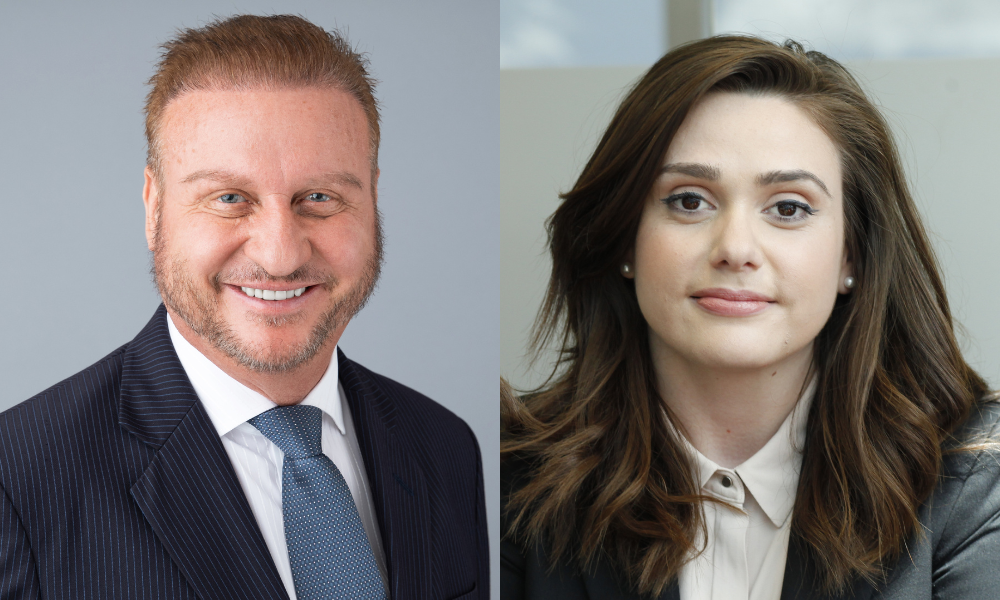 The NSW government's shared equity scheme has been welcomed by the mortgage finance and property industry, as it provides an option for some first home buyers to become homeowners.
But the welcome is tempered with a warning that finance for low deposits may be difficult to source, that those selling or upgrading the property could be affected by a price correction and that the government's co-ownership may be a disincentive to making improvements.
The NSW government is set to unveil a $2.8bn housing package, including a plan to reform stamp duty, within Tuesday's Budget.
Read more: Stamp duty overhaul draws mixed response
As part of that package, the NSW government is investing $780.4m in a shared equity scheme, that will cut the cost of home ownership up to 40% for as many as 3,000 Australians each year.
Frontline workers (teachers, nurses and police), singles aged over 50 and single parents with a child or children under 18 years can apply, contributing just 2% deposit.
The NSW government would contribute an equity share of up to 40% for a new home, or up to 30% for an existing home, removing the need to pay a LMI fee.
An income cap of $90,000 applies to individuals, $120,000 for couples. For homes in Sydney and major regional centres (Central Coast, Illawarra, Lake Macquarie, Newcastle and the North Coast) a $950,000 price cap applies, $600,000 for other parts of NSW.
A joint statement released by NSW Premier Dominic Perrottet, Treasurer Matt Kean and Minister for Homes Anthony Roberts on Sunday confirmed the scheme would be introduced as a trial, starting in January 2023.
Perrottet said one of the government's priorities was to "make home ownership a reality" for more people across NSW.
Kean said many older single Australians, including a growing number of women aged over 55, struggled to find secure housing. A "safe and secure home" was fundamental to allow people to earn an income, care for their loved ones and pursue interests and aspirations, he said.
Read more: Which housing schemes will continue under labor?
Mortgage Ezy founder and executive director Peter James (pictured above, left) said while the scheme seeks to meet a pressing need for certain homebuyers, lenders don't currently allow for deposits as low as 2%, meaning the scheme may initially struggle to get financed.
James also noted that the scheme was well-timed, as with interest rates rising at pace, many buyers will no longer qualify for higher repayments.
"As these borrowers will only need to evidence servicing capacity on 68% (after their 2% deposit) for existing properties and 58% of a new property's value, many will be able to enter the market that would not qualify otherwise," James said.
As property prices appear to be cooling, and may not rise for some time, purchasers may be convinced to accept co-ownership with the government, particularly as rents continue to climb, he said.
For those who do not have a sufficient deposit saved, having the option to enter the market as a co-owner in a home is a clear upside, he said. The downside is that many people dislike the idea of sharing their property equity with a third party.
"More than a decade ago, Adelaide Bank released a similar scheme that was ground-breaking at the time, yet uptake was so disappointing that they withdrew it from the market," James said.
"People dislike the concept of co-ownership with government even more. Pride and a sense of owning one's home have long been part of the Australian psyche and unfortunately this scheme is at odds with that."
Knowing they would shoulder the entire expense while the government would reap much of the reward upon the property sale, he said those taking up the scheme may be dissuaded from improving the property and may resent paying for costly repairs.
"It is surprising that the NSW Liberal government would unveil a scheme so similar to the ALP's federal initiative particularly when this plan was criticised by the former federal coalition government," James said.
A plan to complement what's already been proposed, such as eliminating stamp duty or other costs that provide a barrier to entry for aspiring home buyers, would have been more appropriate, he said.
CoreLogic head of research Eliza Owen (pictured above, right), told MPA that affordability metrics at the median income level looked "pretty extreme" for Sydney and regional NSW. This indicated Australians on lower incomes would likely find getting into the local market a struggle.
"Rates of home ownership by income range over time have shown more dramatic declines in rates of home ownership specifically among lower income brackets, suggesting there is a systematic issue in our housing markets that require a level of government assistance to correct," Owen said.
Based on the median price of a Sydney property (first quarter of 2022) and median household income (CoreLogic and ANU Centre for Social Research and Methods data), saving a 20% deposit is estimated to take 14.1 years, Owen said.
This meant most homebuyers were looking for a "work around" on the deposit hurdle. Some were able to draw on solutions such as equity from other assets, or the 'bank of mum and dad'.
"For those that don't have those options, government interventions like a shared equity scheme or a low deposit home loan scheme can help level the playing field; especially where it is targeted at lower income levels," Owen said.
If property values fall or stagnate, homeowners may find it harder to upgrade or sell without making a loss, Owen said. On the flipside, residential property on the east coast has generally been associated with long term gains in value.
Taking income caps into account, many taking up the scheme were likely to purchase below the price caps, Owen said.
"I think the low-income caps on the scheme mean that in reality, the people accessing the scheme may not be purchasing up to those thresholds, especially in the current market where property values are starting to ease," Owen said.
"At the end of the day, finance will still need to be assessed and approved through the banking sector, which will place some constraints on how much scheme participants can borrow and buy."
Read more: Mortgage industry scrutinises new government's property policies
Under the scheme fine print, the NSW government confirms all purchasing and selling costs, including stamp duty, and property costs such as council rates, body corporate fees, water and home loan repayments, would be the responsibility of the participant.
Those taking up the scheme would need to remain eligible. Participants' ongoing obligations would include an annual review and maintenance and improvement of the property. To enable the value of changes to be factored into the eventual property sale price, government approval would be required for certain modifications or renovations.