Finsure's John Kolenda predicts rate to hold until 2019, whilst Mortgage Choice's John Flavell says rise 'inevitable'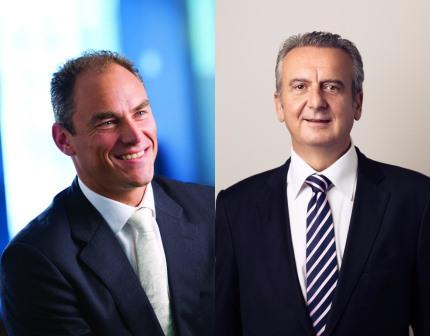 Finsure's
John Kolenda predicts rate to hold until 2019, whilst Mortgage Choice's John Flavell says rise 'inevitable'
Two leading figures in mortgage broking have made very different predictions for the cash rate in 2018.
Yesterday saw the RBA keep the cash rate at 1.5%, the 16th month of stability. Finsure managing director John Kolenda predicted that rates could remain stable for another 12.
"Hopefully we will see the central bank maintain its highly cautionary approach in 2018 which will keep any potential increases at a miniscule amount and over a protracted period to avoid causing unnecessary panic among mortgage holders," he said.
In contrast
Mortgage Choice
CEO John Flavell argued that a cash rate rise is now "inevitable", adding "it is now just a question of when it will happen."
Flavell did note, however, that it could be several months into 2018 before the RBA chooses to raise rates. "As such, for anyone who is looking to buy a property in the New Year, now is a good time to start that process."
RBA remains cautious
Finsure founder Kolenda has termed the RBA's interest rate stategy since the GFC as 'commendable', and the monetary policy statement by governor
Philip Lowe
suggests the RBA is in no rush to change rates.
Low wage growth, says Lowe, "is likely to continue for a while yet". Wage growth has been a key measure for the RBA, with Lowe taking the unusual step of urging workers to demand pay rises back in June. Lowe warned that Australia was suffering from "a crisis of low pay".
The strength of the Australian Dollar is also seen by the RBA as a reason for caution. The monetary policy statement warns that "an appreciating exchange rate would be expected to result in a slower pick-up in economic activity and inflation than currently forecast."
A break from out-of-cycle rate hikes
As many brokers learned the hard way this year, stable cash rates don't mean stable interest rates.
Interest-only borrowers, in particular, were hit hard by rate hikes from major and many non-major banks.
Such hikes may be rarer in 2018. QBE's
Housing Outlook 2017-2020
predicts just a 20 basis point increase – on both owner-occupied and investor loans – by 2020.
It is also possible that the banking Royal Commission announced last week and an ongoing review by the ACCC dissuade the banks from making out-of-cycle rate increases.