An investigation into poverty reveals housing is 'the worst issue'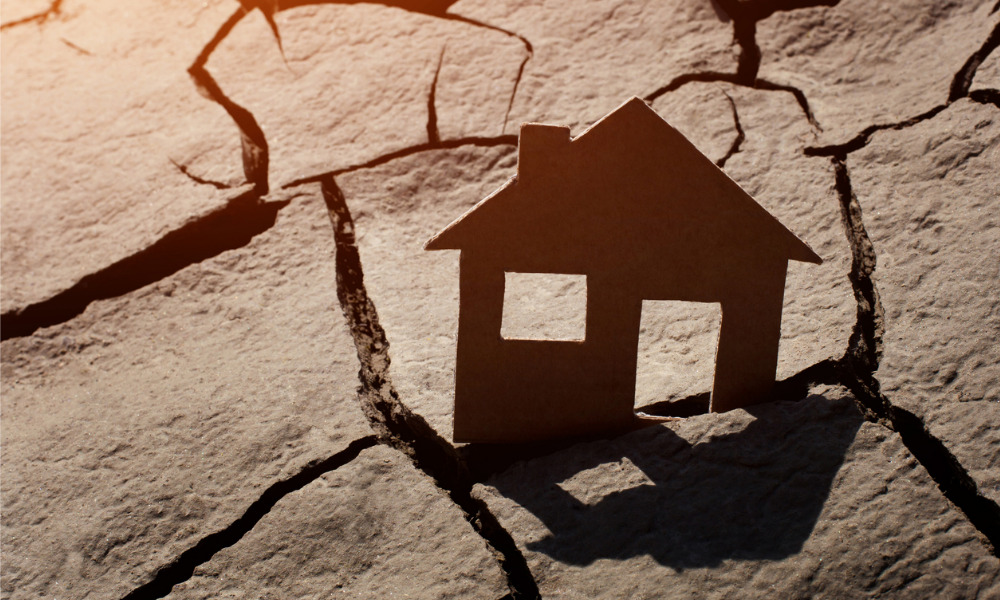 A senate inquiry into poverty in Australia has revealed migrant and community groups are asking the government to do more to address a housing crisis that continues to push more and more Australians below the poverty line.
The Senate Community Affairs Reference Committee held a public hearing to better understand the extent and nature of poverty plaguing Australia.
Community leaders, support workers, and individuals who had personally experienced poverty shared their stories of being priced out of rentals, being forced to skip meals, and leaving medical conditions undiagnosed and untreated – all in order to keep a roof over their head.
Charitable network Anglicare executive director Kasy Chambers said that the face of inequality was changing across Australia, with the gap between the average income of those below the poverty line and the poverty line itself growing wider than families and workers could keep up.
The nature of poverty and inequality is growing. The poverty gap is growing. It is now $323, a dramatic increase since the 90s. @anglicare_aust #PovertyInquiry

— Antipoverty Centre (@antipovertycent) January 31, 2023
"There are families who have access to one or two incomes [yet] are still facing poverty," Chambers said. "And housing is coming up [as a major issue] over and over. It's out of reach for so many people…. [Research] continually shows there are no affordable rentals for people and families on government welfares."
Higher-income earners outbidding low-income individuals for the same rental properties in a quickly tightening rental market have forced the latter to cut deeper into their budgets to continue to have a dwelling to come home to. Among experiences shared during the inquiry was that of a family that was able to afford the asking rental price of $700 per week but was shut out by the homeowner, who instead accepted another family's $900-a-week offer, The Australian reported.
"What are mechanisms other than income support that would help 'vulnerable communities'" – @SenatorPayman

"There's a total failure in the private rental market. We can't have the private market do all the work. We need to get beyond thinking this is a dwelling numbers problem."

— Antipoverty Centre (@antipovertycent) January 31, 2023
In addition, Chambers pointed out to the senate inquiry that the cost-of-living crisis was placing unprecedented pressure on Australians. She shared that some Anglicare clients had taken to keeping their children back from school towards the end of their payment cycles so the schools would not be able to see that they could no longer afford to put anything in their kids' lunchboxes.
"They're thinking about how many meals they can miss a week," Chambers said. "People are letting go of their car insurance, dropping off preventive health items, not cashing prescriptions, not going to the dentist [just so they can afford rent]."
Chambers said that the cost-of-living pressure was adding to the homelessness crisis, as housing was "the least elastic part" of any Australian household's budget.
Brad Braithwaite, interim CEO at Anglicare, added that a real sense of hopelessness accompanied the rising costs across sectors and transformed it into an existential crisis for many people, with effects to their mental health on top of their lifestyles.
"Even working people are finding themselves at or below the poverty line," Braithwaite said. "It's like seeing people on a life raft anchored to a rising tide."
He said governments should be investing in addressing housing issues at all levels.
Vietnamese Community in Australia president Paul Huy Nguyen said that while governments had promised more visas to migrants, very little was being done to house them, The Australian reported.
"There is a lack of fundamental accommodation," he was quoted as saying during the poverty inquiry.
Mohammad Haque of the Bangladesh Community Council agreed: "Housing is the worst issue."
The average vacancy rate across the country was less than 1% in November 2022, according to a recent Domain report, and experts have already issued warnings that the rental property market could tighten even more once overseas students and workers return for classes in-person.
The senate inquiry also welcomed statements from Australians with lived experiences of poverty.
"7 years of pretending to my kids that I'm not hungry or that I've already eaten."

Testimony from an anonymous witness to the Poverty Inquiry that every policy-maker needs to hear. She is a survivor of domestic violence trying to provide for her children. This is her story👇🧵

— Janet Rice (@janet_rice) January 31, 2023
One of the contributors, a single mother, admitted she worried that her daughter would have been better off with her dad, who had a double income and a recently built house, whereas she survived on a pension and was constantly skipping meals.
"I don't mind challenges in life," she told the senate inquiry. "I don't mind the hard graft. But I really don't feel that it needs to be quite this hard. I don't think it's unreasonable for me to want to be able to pay my rent … feed myself and my child."
What's your take on the nature and extent of poverty in Australia? Let us know in the comments below.