And why does this number just keep getting smaller?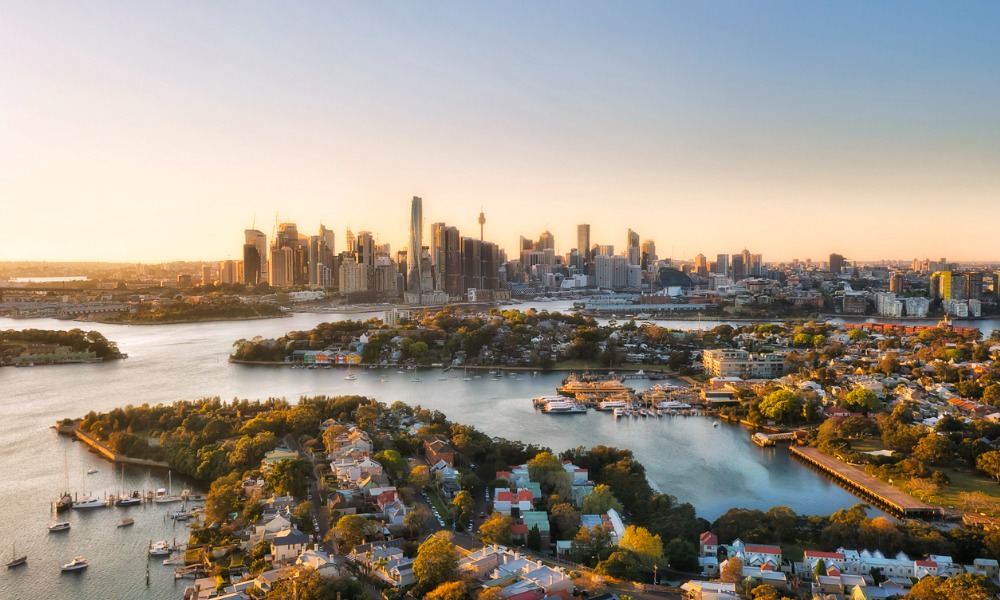 In December 2022, the number of days a rental property stayed listed on realestate.com.au was just 18 days – the lowest recorded in the past five years. But some areas' rental markets have been harder hit than others, a new study reveals.
PropTrack's recently released rental report unveiled a half-decade record for the median number of days on site a rental property stayed at 18 days. Realestate.com.au has now chalked up the record-low number to the surge in demand for rentals in Sydney, Melbourne, Brisbane, and Perth – Australia's four capital cities.
In those cities, the median days a rental property stayed up on realestate.com.au fell to between just two to seven days, which meant that listings in those areas were being rented out even more quickly than they were a year ago.
More than half of the regions with the biggest year-on-year tightening – measured by the number of days on site rental properties stay up at realestate.com.au – were registered in Sydney and Melbourne.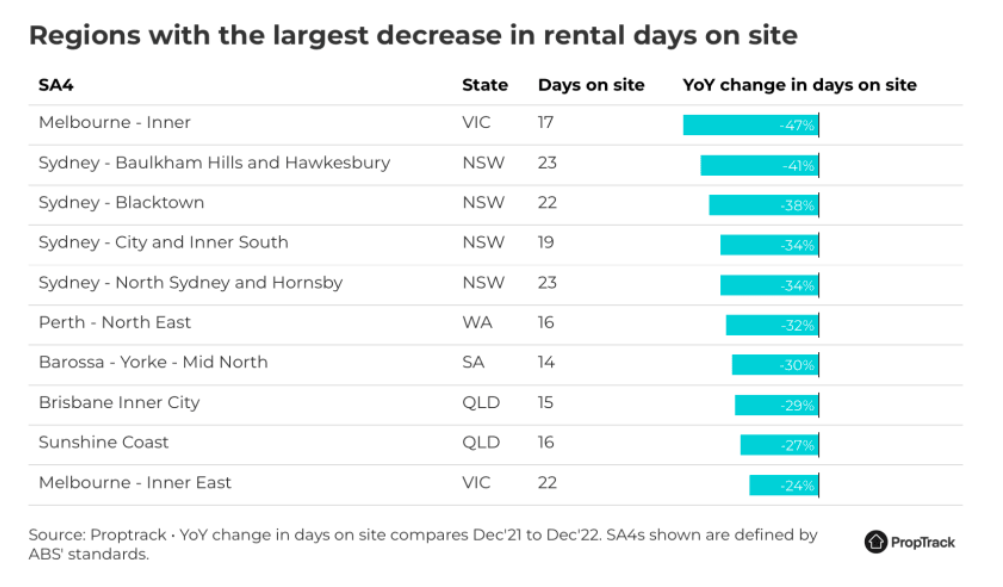 SA4 regions are areas geographically split into populations of 100,000 to 500,000
Inner Melbourne, as well as Sydney's Inner South region and city, saw some of the biggest decreases in terms of days on site, falling by 17 days (47%) and 19 days (34%) respectively from December 2021 to December 2022. Sydney's Baulkham Hills and Hawkesbury and Blacktown regions likewise saw a sharp increase in demand by prospective tenants, which in turn translated to drops in days on site by 23 (41%) and 22 days (38%), respectively.
Properties in North East Perth and Brisbane Inner City also saw significant upticks in rental demand.
Realestate.com.au suggested that one driving factor behind the rental demand spiking up in Australia's capital cities was the reopening of borders and resumption of classes on campus. Returning international students and migrants would be adding to the already high volumes of local prospective renters moving from the regions to report physically for work in Australia's central business districts.
A decrease in household size may also have contributed to the increase in demand for rental properties. Census data showed that one-person rental households shot up from 2016 to 2021, while larger households shrank over the same period, meaning that more properties were now needed to satisfy a similar volume of prospective renters.
What do you think of realestate.com.au's latest study on rent? Let us know in the comments below.