Now at a low of 0.75% the questions remains: how much lower will it go?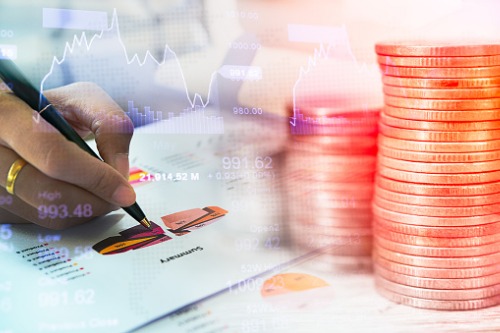 With the RBA cutting the cash rate to a historic low, brokers have more of an opportunity than ever to prove their worth to clients, regulators and the government, according to aggregator Loan Market.
Governor Philip Lowe announced the third rate cut of the year yesterday (1 October) with a particular look to supporting employment and income growth. The cash rate is now at 0.75% after a cut of 0.25%.
"It is reasonable to expect that an extended period of low interest rates will be required in Australia to reach full employment and achieve the inflation target," Lowe said in his monthly decision statement.
The opportunity of cash rate cuts
Loan Market's executive chairman Sam White said the cut would further support the recovery of the property markets in spring.
He added that debt serviceability had never been better in Australia and the low interest rate environment fuelled increased buyer activity.
He said brokers could prove their ability to deliver exceptional outcomes for every client whilst juggling heightened demand.
"At the same time, getting a home loan has never been more challenging," he warned.
"Lenders have reacted very differently to interpreting messages that have emerged from the Hayne Royal Commission and as a consequence, we are seeing very different outcomes for our customers. For example, some of our customers will qualify for all of our lenders and some will only qualify for one lender.
"Brokers have never worked harder, showing their value to the customer, navigating the complex Australian home loan."
White also predicted investors would make a return to the market on the back of the cut: "Banks are increasing their focus on investors and property is a recovering asset class, particularly in the larger markets."
Is this as low as it will go?
Responding to the announcement, Aussie Home Loans CEO James Symond said, "Never before have we seen the cash rate this low. It's a clear indication that the Reserve Bank of Australia maintains the market needs a boost.
"Even after the two cuts this year, property stock remains lean and confidence has not yet fully returned to the market. The question now is, have we reached the bottom, and will these low rates be enough to help restore confidence?"
The broker group recently launched a report showing how confusing the home loan process was for even experienced borrowers, showcasing the valuable support a broker can provide. In these times of low interest rates but continued scrutiny by banks, this remains true.
Many analysts are predicting the rate will at least drop to 0.50% before it begins to rise, although we are not expecting to see that any time soon.
Mortgage Choice CEO Susan Mitchell said October's cut came as "no surprise" and suggested the data continues to suggest further cuts are needed.
"There is increasing speculation that another rate cut will occur in November, which could see the cash rate drop as low as 0.50%. Anyone looking to buy their first home should consider making an appointment to speak to their local mortgage broker to get home buying ready sooner, rather than later," she said.
"The cost of borrowing may be going down, however there is still a great deal of complexity in the lending environment as lenders continue to forensically examine home loan applications."