The RBA and government made announcements yesterday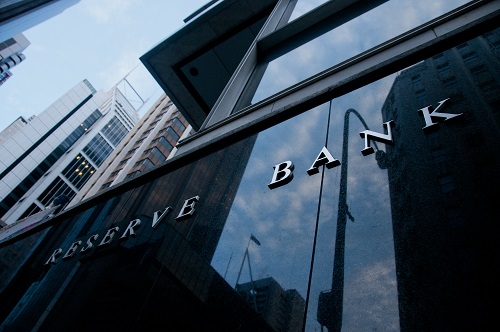 In a unique move, the Reserve Bank of Australia (RBA) made the decision to cut the interest rate mid-month to an incredibly low 0.25% as the COVID-19 outbreak continues to stop normal life in Australia and across the world.
In his statement, RBA Governor Philip Lowe said while the virus was "first and foremost a public health issue", it was also having a real impact on the economy and financial system.
Restrictions across borders, the cancellation of hundreds of events, and social distancing and self-isolation are having a detrimental effect to businesses and this does not look set to improve for a while as increasingly more measures come through.
In statements and discussions by the Prime Minister and other government officials and experts, there are talks of these measures lasting for the next six months. It remains to be seen whether Australia will go to such extreme measures as Europe and America where full lockdowns are in place and businesses like pubs, restaurants and theatres are ordered to close.
Lowe said that while the country waits for the virus to be contained and the economy to recover, the priority for the RBA is to "support jobs, incomes and businesses, so that when the health crisis recedes, the country is well placed to recover strongly".
What did the RBA announce?
The board reduced the cash rate target to 0.25% - adding that it will not increase the cash rate until progress is made towards full employment and it is confident that inflation will be sustainably within the 2-3% target band.
Quantitative Easing – The RBA announced it will be purchasing government bonds in the secondary market as part of a target for the yield on 3-year Australian government bonds of around 0.25%.
A funding facility for banks, with particular support for credit to SMEs – The facility is for at least $90bn but there will be extra funding for those banks which increase lending to small and medium businesses
The cash rate
Unlike the previous cash rate reduction just a couple of weeks ago, this move did not see a vast number of banks and lenders cutting their own rates. Commonwealth Bank made the decision not to cut variable rates for its mortgage customers, but did cut one, two and three year fixed home loan rates for owner occupiers paying principal and interest by 70 basis points to 2.29% p.a.
The major bank also announced a 100 basis point reduction for all existing cash-linked small business loans.
One broker group has encouraged brokers to be there for borrowers, who will be looking for help over the coming months.
Loan Market executive chairman Sam White said clients were looking for a "lighthouse in the storm" during these globally unsettled times.
"After the health of family and friends, finances are the top priority for clients at the moment - from First Home Buyers to seasoned investors, and mum and dad mortgage holders to business operators," White said.
"Brokers should be in touch with their clients and lenders to strengthen the financial situation of their customers - minimising the outgoings from family households and businesses."
Help for small businesses
The RBA's facility of $90bn compliments an investment announced by the Morrison government of up to $15bn to enable smaller lenders to keep supporting SMEs. In an announcement of the package, Treasurer Josh Frydenberg called small lenders "critical to Australia's lending markets".
The announcement was praised by smaller lenders who are keen to continue helping the SME market across Australia as the Coronavirus has a significant impact.
Greg Moshal, CEO of SME lender Prospa, said they welcomed the news. "As innovators, we are well placed to distribute Government funding quickly without any long application processes or excess documentation," he said.
"A fast response is exactly what small business owners need right now. Our Government has stepped up and provided that fast response and we stand ready to do the same. These measures will also have a direct and tangible effect on Australian jobs and the economy. By maximising their cashflow, small businesses like the ones we serve can continue to pay their staff and suppliers and crucially, keep their businesses and the economy running."
Update
The Australian Banking Association has also this morning announced a small business relief package, which will see banks defer loan repayments for six months for small businesses which need help due to COVID-19. ABA CEO Anna Bligh said it will apply to more than $100bn of existing small business loans and depending on customer take-up could put as much as $8bn back into the pockets of small businesses.
"While this is first and foremost a health crisis, this pandemic has begun to have serious impacts across the economy, with small businesses beginning to feel the devastating effects," Bligh said.
"Over the last few days banks have worked closely with the Treasurer and the Government to identify measures to support the economy through this crisis. Small businesses are the most vulnerable part of the economy and have the most urgent need for assistance. Small businesses employ 5 million Australians and this package is designed to help them keep doing just that.

"Small businesses can rest assured that if they need help, they will get it. Banks are already reaching out to their customers to offer assistance and packages will start rolling out in full on Monday."