But company announces it will appeal decision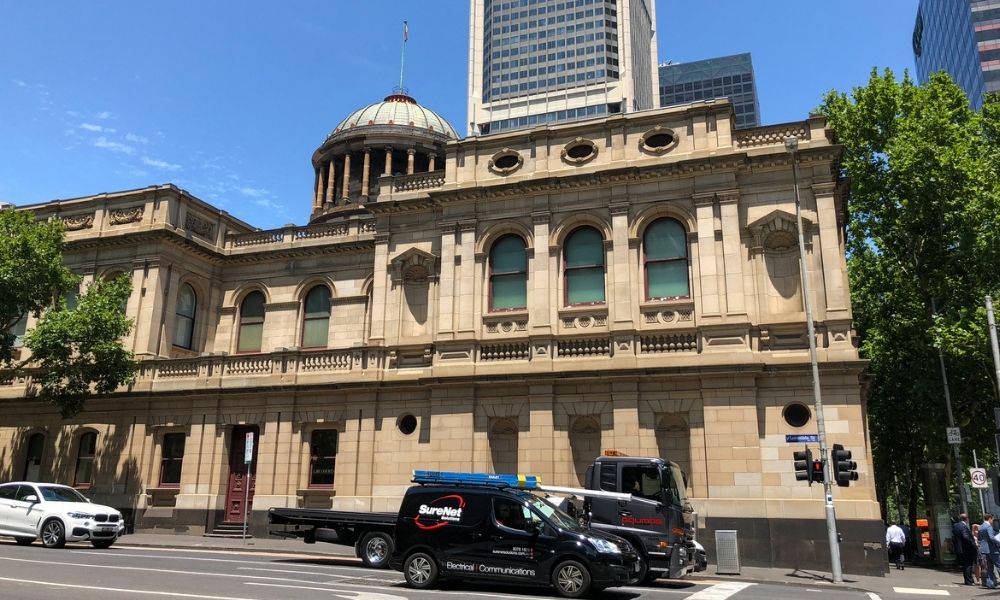 The Supreme Court of Victoria has ruled that Sofianos Tsialtas, a minority shareholder and founder of broker aggregator Connective has the right to buy the majority shares in the company following a lengthy legal battle between shareholders.
The decision raises the likelihood that if Tsialtas (Slea Pty Ltd) acquires the majority shares that interest will be on sold to Liberty. The non-bank lender has an agreement with Slea to acquire two-thirds of the Connective companies' shares if the court ruled in Slea's favour. Liberty declined to comment when approached by MPA.
Tsialtas left Connective in 2008 and is now national sales manager at Liberty but has not expressed any interest in being involved in the running of Connective.
"Slea is quite content to remain a one-third interest holder in Services and OSN, as managed and controlled by Liberty," Judge J. Robson said.
His ruling was handed down in Melbourne on Monday following an extensive court battle between Slea and majority shareholders Connective CEO Glenn Lees (Millsave Pty Ltd) and executive director Mark Haron (Connective Services Pty Ltd and OSN) over the company's restructure and sale of 25% of Connective's shares to Macquarie.
The judge said an order entitling Slea to purchase the majority shares "is just and equitable in all the circumstances, and meets the justice that the case requires".
"I therefore propose to order that Slea have the option of purchasing the majority's shares in Services and OSN (Connective) at their current value, to be agreed; and, in default of agreement, at the price determined by the Court," he said.
However, Connective has indicated it intends to appeal the court's decision and has reassured its broker network that nothing has changed.
In a statement to MPA, Connective said over the last 10 years its majority shareholders and directors have been involved in protracted and complex litigation with a minority shareholder who has not been involved in the business for over 13 years.
"While attempts were made to resolve the dispute at various times, ultimately, they were not successful. While we respect the court's process, we do not agree with many of the findings and will be appealing the decision," the company said.
Connective went on to say the litigation continued to be a dispute between shareholders and had no impact on the operations or continued success of Connective and its brokers.
"Over the last 10 years, Connective has grown to be the largest aggregator in Australia with a members of over 4,000 brokers who last year wrote over $85 billion in loans."
The complex and lengthy court case, some of which covers events dating back to 2001, has several elements to it, but centres on what occurred during and after Tsialtas' alleged forced resignation from Connective in May 2008. Slea alleges that it was the subject of oppressive conduct after Tsialtas resigned as director.
The court judgment stated that in 2011, without Slea's knowledge, Connective was restructured with the business being transferred from Connective Services and OSN to a number of subsidiaries known as the Connective Group.
According to the court document, following the restructure and again without Slea's knowledge, a 25% interest in the Group was sold to Macquarie. The restructure and sale to Macquarie form part of Slea's two legal proceedings – a claim of oppressive conduct and a derivative proceeding, whereby a shareholder brings legal action against another shareholder claiming it has caused loss or damage to the company.
In the oppression proceeding, the defendants are the Connective companies, Millsave, Haron and Connective subsidiaries. In the derivative case, Slea alleges that Lees, Haron and Graham Maloney (a director of Services and OSN) breached their duties as directors and that Macquarie was a knowing participant in this breach.
The 453-page judgment outlines Slea's allegation that Lees and Haron led Tsialtas to believe that they were agreeable to selling Slea's shares in Services and OSN to an outside investor.
The judge said "Slea was grossly misled by Mr Lees about the Connective companies' preparedness for Slea to sell its shares in the Connective companies to a third party".
In his orders relating to the oppression allegations, Judge Robson found that the conduct of Services and OSN by Millsave, Haron and the directors had been oppressive, unfairly prejudicial and discriminatory against Slea under the Corporations Act.
This covered a number of allegations including the failure of Services to pay dividends, the inappropriate retention of dividends, inappropriate payments to directors and recording of directors' fees as unsecured related-party loans, conduct designed to remove Slea as a shareholder, the restructure, the sale to Macquarie, misleading or deceptive conduct, the funding and participation in litigation, the withholding of financial records, and the directors engaging in the sale process.
"I find that the current directors of the Connective companies, Mr Lees and Mr Haron, have been dishonest and deceitful in their oppressive conduct. Further, their behaviour in conspiring to oppress Slea, with the object of buying Slea's shares at less than their true value, involved engaging in serious blameworthy conduct," the judge said.
The judge ordered Millsave and Haron to pay Slea's costs for the oppression proceeding.
For the derivative proceeding, the judge found that the directors of Services and OSN breached their duties as directors in carrying out the restructure and sale and he made orders to set aside the restructure and sale and that Macquarie, Lees, Haron and Maloney reimburse the Connective companies all costs incurred by this.
"I will make orders to undo the sale of shares in Group to Macquarie, for Group to reimburse Macquarie for the purchase price of those shares, and for Macquarie to refund Group the dividends received by Macquarie from Group, with interest."
Lees, Maloney, Haron, Millsave and Macquarie were also ordered to play Slea's cost for the derivative action.
Judge Robson made a number comments regarding Lees' and Haron's conduct, saying that Lees had lied in giving evidence, Millsave and Haron had engaged in a decade-long campaign to eliminate Slea as a shareholder firstly "by starving out" Tsialtas and later engaging in oppressive conduct.
He also said Millsave and Haron had inflicted financial hardship on Tsialtas and Slea, and that Lees and Haron were unfit to act as company directors.
"Both men have repeatedly displayed a willingness to act dishonestly. I am satisfied that they have consciously refused to comply with court orders, destroyed relevant documents, not complied with discovery obligations, made a false affidavit (in the case of Mr Haron) and (at best) a sharp affidavit (in the case of Mr Lees) to deliberately conceal information, and have twice invoked the Court's process for a collateral purpose and as a vehicle for oppression," the judge said.