Relationship managers guide them through first six months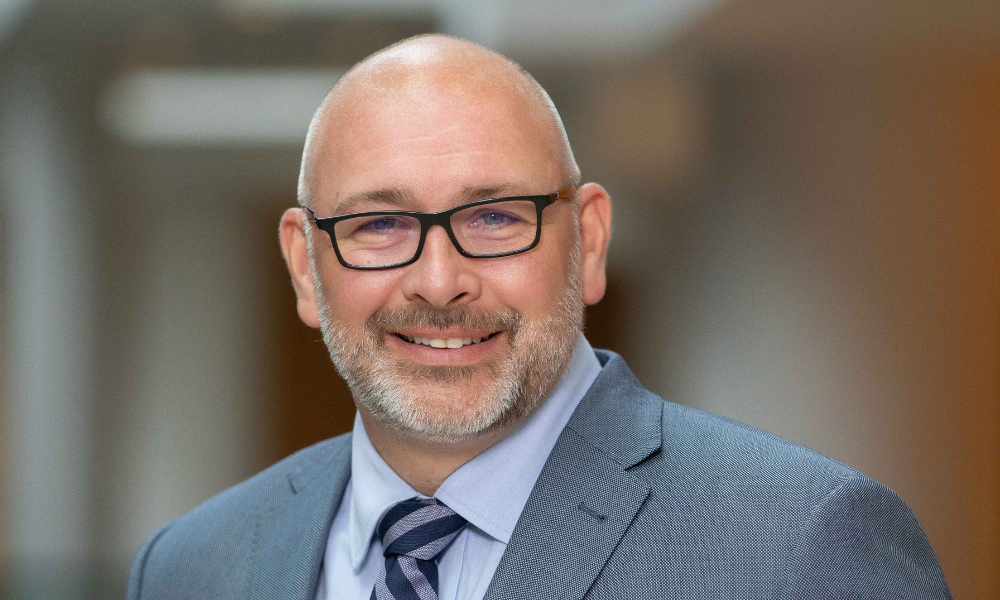 The country's biggest bank, CBA, is doubling down on its efforts to support incoming brokers, providing tools, training, and ongoing support through its accreditation process.
Almost 70% of residential home loans are facilitated through brokers, MFAA March 2022 figures show – a message CBA said it embraced. A recently enhanced CBA Training Hub, onboarding relationship managers and in-depth workshops and webinars form part of the bank's overall offering to help brokers deliver the best service to their clients.
Speaking to MPA about how CBA helps brokers to become accredited, CBA general manager third party banking Adam Croucher (pictured above) said its training hub was pivotal to both new and existing CBA brokers, providing polices, best practice and access to information such as events and webinars.
"All CBA brokers have access to the training hub … we receive logins from all over the world, with some of the content receiving around 7,500 views," Croucher said.
Read next: CBA posts $9.6bn net profit in full-year results
From an education perspective, new brokers are required to hold an industry qualification (e.g. Diploma of Finance and Mortgage Broking Management) or equivalent such as a bachelor's degree that has a finance component, to be operating under an Australian credit licence (ACL) and to be a current member of either the MFAA or FBAA.
Although the diploma is recognised as the industry standard, if a broker held a different qualification, Croucher said this would be assessed on a case-by-case basis. For example, a broker who held a Bachelor of Economics was recently onboarded, he said.
In addition to holding a qualification, CBA previously required brokers to have a minimum of two years' experience, and that requirement has recently been removed, Croucher said.
Instead, CBA has boosted its internal support framework, having introduced dedicated relationship managers who are paired with incoming brokers to guide them through their first six months. This means brokers have a face-to-face relationship from day one, and "know who they can go to", Croucher said.
Relationship managers may be desk or road-based depending on the broker's needs, he said. They assist brokers through the onboarding, education and training process, available through the training hub, and help them lodge their first few home loan applications.
Additionally, CBA has recently boosted its sales team, with support assistants who sit behind relationship managers.
"As a new broker, you don't know what you don't know – we aim to be there for brokers when they need us at the start," Croucher said.
Croucher said the bank aimed to provide a "seamless experience" for new brokers, ultimately providing a better experience for them and their customers.
"We want to ensure as many of our brokers' deals go through as possible, as quickly as we can deliver them," Croucher said.
Asked about how the bank balanced its retail and broker relationships, Croucher said CBA's customer service proposition was mirrored across all of its channels.
"We aim to deliver the best experience for customers regardless of how they come through Commonwealth Bank," Croucher said.
Read next: CBA introduces carbon footprint monitoring
Acknowledging that one in four home loans are written through CBA, Croucher said the bank had taken feedback on board from brokers over the pain points of submitting and processing of applications and had put systems in place to achieve better customer outcomes.
"We are really focused on how we keep the broker in the driver's seat, navigating how we can create the best experience for the customer regardless of how they come to CBA," Croucher said.
"In particular, we have been focusing on breaking down a number of barriers to improve the experience in areas like our application system, our above-the-line pricing and our discharge process to ensure all our processes are customer centric and keeping the broker in control of the process."
With interest rates on the rise, Croucher said that for some brokers, this will be the first time they have been through a rate increase and are having conversations with customers about their options and experiences.
"These are a cohort of brokers for whom CBA recognises the need to provide help and support, to 'communicate and change the things that make a difference' to help 'achieve great customer outcomes', Croucher said.
"We are currently travelling around Australia at our professional development days gaining feedback from our broker partners on areas of improvement so we can remain laser focused on making a difference to our brokers and customers. We appreciate this opportunity to hear from our brokers first hand."
CBA continued to work on breaking down barriers to doing business and this has already made a difference, he said.
"We've had great feedback on our accreditation process, and our accreditations team is very busy," Croucher said.