New tech provides customers with green insights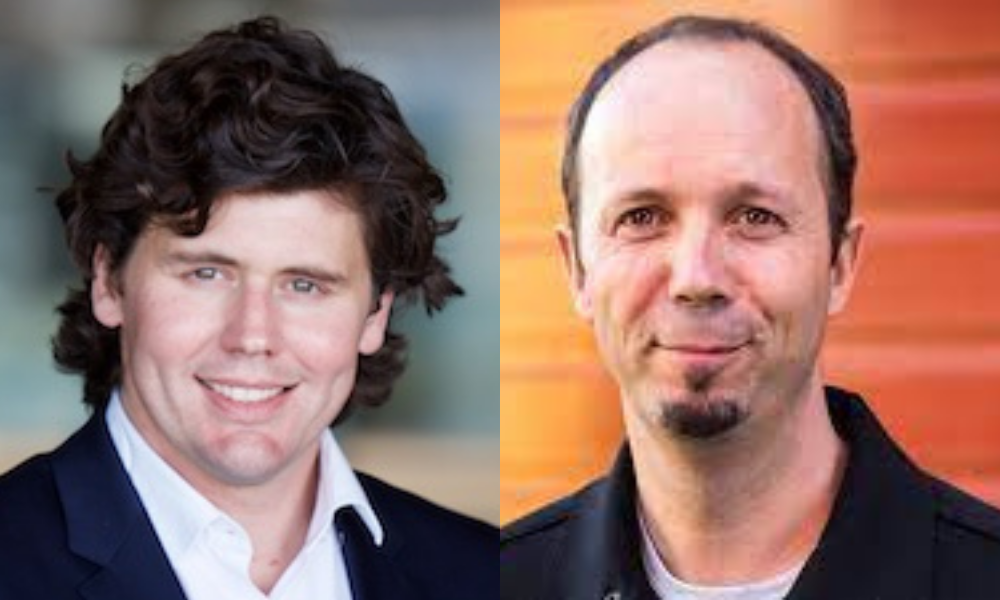 CBA retail customers are now able to monitor their carbon footprint through the CommBank app.
Using technology developed by CBA in partnership with Fintech start-up Cogo, CBA customers can view their personalised monthly carbon footprint on a monthly basis, and how it compares to the national average.
Data is grouped into everyday spending categories, such as utilities, transport, shopping and other transaction segments, giving customers visibility of where their carbon emissions are generated.
Customers can then select actions to help them to manage their environmental footprint, CBA said.
Read next: CBA posts $9.6bn net profit in full-year results
CBA general manager strategy investments and transformation Ben Morgan (pictured above left) said the bank was able to provide personalised and granular information to customers about how their spending translated to a carbon footprint.
"A customer's carbon footprint is an estimate that considers things such as personalised spending data and transaction behaviours using select CommBank products, such as an everyday account, credit cards and BPAY," Morgan said.
"We can then assign each transaction emissions factor data per industry type (i.e. fashion, grocery, etc.), which is provided to us by Cogo to calculate their carbon footprint."
Cogo founder and global CEO Ben Gleisner (pictured above right) said banks were ideally positioned to champion the reduction of carbon emissions among their customers.
"In a highly competitive market in which it's hard to differentiate, banks cannot ignore this opportunity to stand out and establish themselves as a lifestyle partner to the conscious consumer," Gleisner said.
There had never been a more important time for people to reduce their carbon footprint, he said.
Read more: CBA introduces social loan
Climate friendly actions, such as reducing flights, taking public transport, or going vegan for one meal each week, could all have a positive impact, he said.
"We're proud to be the go-to solution for change for the world's largest banks, and we're excited about expanding this change throughout Australia, in partnership with CommBank," Gleisner said.
The rollout follows a pilot launched in October 2021, which enabled 250,000 CBA customers to monitor their carbon footprint, with over a third taking steps to learn more about it, CBA said.
Carbon footprint monitoring is now live, available through the CommBank app, CBA said.
The introduction of carbon footprint monitoring marks another first for Australia's biggest bank, having also introduced a social loan for corporate and institutional clients.