Opportunities for Women 2021 report released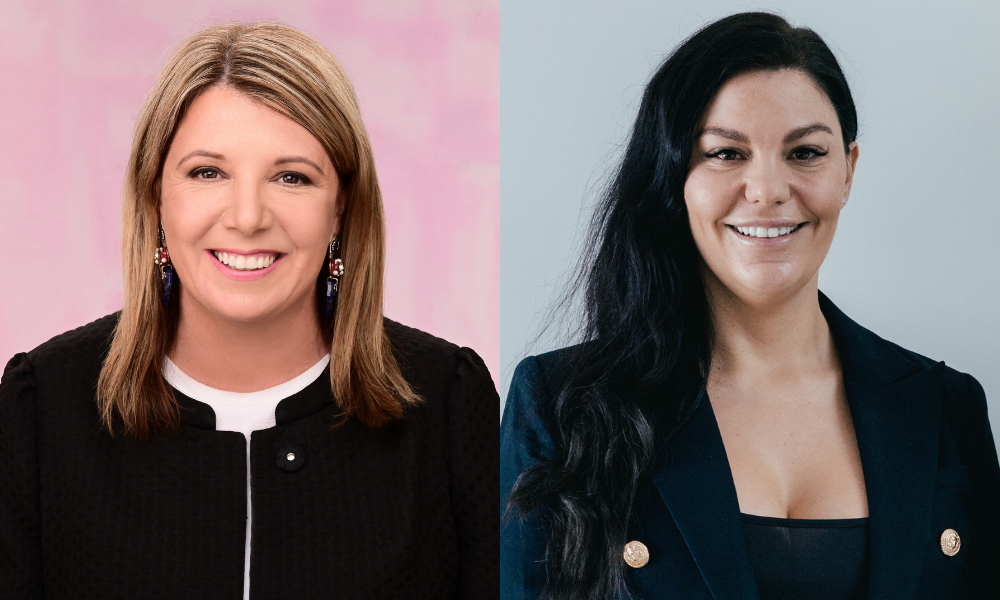 The MFAA is continuing efforts to promote diversity within the industry, as the proportion of female brokers has fallen to 25.8%, the lowest level since 2016.
Since 2017, the Opportunities for Women initiative has explored the reasons why women are under-represented in the mortgage and finance broking industry. An initiative of the MFAA Community Panel, it focuses on the need, and actions required, to improve acquisition and retention of women within the industry. Major sponsors are ANZ, BOQ, CBA, ME Bank and Westpac.
Speaking at the launch of the 2021 MFAA Opportunities for Women report in Sydney on Tuesday, research lead Jane Counsel (pictured above left) said while the industry had seen some "great shifts" in closing perception gaps between men and women, momentum had stalled.
The industry must not get complacent on the under-representation of women, Counsel said.
Among the findings of the 2021 Opportunities for Women report was that 57% of men weren't aware of barriers for females working in the industry.
Asked whether they believed everyone was provided the same opportunities for development and advancement, 69% of men agreed, as opposed to 41% of women. A quarter (25%) of women were unsure, and 32% disagreed.
"What we're seeing in terms of trends in the past year is the 'unsure' responses and the 'no' responses are increasing for females," Counsel said. "As an industry, that says there are challenges in progressing and building sustainable careers … and [over] the number of years this research has been going, our retention numbers for females have been going backwards."
According to the current MFAA Industry Intelligence Service Report 13th edition, which covers the six months from April to September 2021, total broker numbers swelled by 1,317 (7.8%) compared to the previous six months, pipping 18,000 for the first time. Year-on-year, broker numbers grew 10.89%, the results showed.
Compared to the previous six months (October 2020 to March 2021), an additional 40 female brokers joined the industry, an increase of 1.25%. Year-on-year, the number of female brokers dropped by 43 (down 1.31%).
Read more: Creating opportunities for women in broking
The report showed that the proportion of female brokers in the industry dropped 1.5 percentage points year-on-year. At 3,249, women currently represent just over a quarter (25.8%) of total broker numbers.
Five years' ago, (April to September 2016), female brokers represented 28.3% of the industry, at 3,700.
"[This] is the lowest representation of female brokers that we've had, since the MFAA has been looking at this data," Counsel said.
Year-on-year, the number of female recruits grew by 68 (16.5%), and the number of male recruits grew by 104 (10.48%). Over the six months from April to September 2021, 70% of recruits were men, and 30% were women.
While there'd been many positives coming out of increased awareness of the low proportion of female brokers, Counsel said the research showed the industry wasn't retaining them.
This was despite women being a "major customer segment" and big influencers within the average household.
A higher proportion of respondents (46%) didn't think females were under-represented within the industry, than those who did (33%).
When women were asked the same question, over half (55%) thought females were under-represented, as opposed to 31% who didn't (12% were unsure).
But the percentage of female respondents thinking women were under-represented in 2021, was less than in 2019 and 2020.
"Even though we know that they are [underrepresented] from the statistics, women are seeing more visibility in other women," Counsel said.
The findings make a strong case for a more diverse workforce, with 32% of respondents affirming that they believed more support for diversity and inclusion within the industry correlated to increasing business opportunities.
At 22%, the second-highest portion said publicly promoting support for diversity would position the industry to attract a wider pool of customers.
But while findings indicated business owners were open-minded about promoting diversity, 44% of respondents thought that while business leaders were open, it was not a priority.
"Given the change and disruption the industry has been through in the last five years, this is not a total surprise - but it is our opportunity," Counsel said. "As an industry, we are trusted as a main channel for consumers, around home loans and financial services and affordability. As 50% of our population is female, this is a major opportunity for the industry."
Read more: Thousands tune in to MFAA 2022 conference for major announcement
To recognise initiatives and share best practice, a national diversity category is included within the MFAA annual Excellence Awards. Stories profiling "Champions of Diversity" will continue within MFAA news, covering leaders, aggregators, and BDMs advocating diversity within the industry. There were also profiling and speaking opportunities within various trade press outlets and industry events.
This year, the MFAA will introduce online resources promoting diversity and inclusion, wellbeing and mental health. An inclusive broker training program is currently in development. Women in Finance broker networking events are planned for July, to be held around the country.
Bianca Patterson (pictured above right), director and broker at Calculated Lending, sits on the MFAA Community Panel, helping to shape and design the Opportunities for Women annual survey.
"It was great to see a full room of industry participants all heavily involved in the conversation about creating long term change and finding solutions to increase the representation and retention of female brokers in our industry," Patterson said.
The event highlighted the continuing challenges around a difference in perception of the experience of men and women, she said.
It was acknowledged that the industry is not always inclusive, and that there are conscious and unconscious biases around gender roles and caring, which continue to impact on women's ability to fully participate.
"There were moments where I sat back and couldn't help but smile as I watched many years of hard work from everyone involved in the initiative really come together – the event was the next step our industry has taken to invoke change," Patterson said. "I could not be prouder to be championing the cause for diversity and inclusion for all in the mortgage and finance industry and I challenge others to step up and get involved with us."