Banks' comments around reworks have not been taken well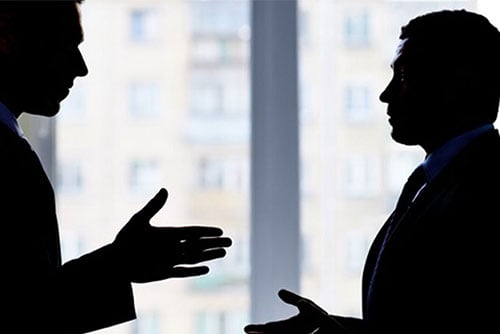 Mortgage brokers are steaming over suggestions from banks that they need to be more careful when submitting applications to stop unnecessary delays. Instead of chastising them, brokers say, banks need to stop hunting up new business they can't handle and do a better job of training back-office staff.
Brokers say the difference in turnaround times between applications they submit and applications submitted directly to banks is as bad as it has ever been. Loans sourced through the broker channel are taking up to three times longer to approve, according to a report by The Australian Financial Review.
That lag is feeding a growing resentment between banks and brokers as the latter post their second-largest market share of home loans since records began. Brokers settled $62.2 billion in loans in the first quarter – 57.5% or new business.
Mike Felton, CEO of the Mortgage and Finance Association of Australia, said that figure showed that brokers were offering compelling value despite delays that forced broker customers to wait up to three weeks longer than they would if they went directly through a bank.
"These turnaround issues are forcing customers into a branch where they get one choice and no best-interest duty, which is not in the customer's interest," Felton told AFR. "We are happy to ride the roller coaster as long as the proprietary channels come along for the ride, but when the differential is sitting at 21 days, that is not a competitive outcome."
According to data from mortgage aggregator Connective, ING and Macquarie were the only lenders to deliver a median time to unconditional approval of less than 10 days.
Read next: Broker: The majors don't really like us
Many brokers were outraged by comments made on Tuesday by ANZ general manager Simone Tilley and published by AFR. Tilley said brokers needed to be more respectful in their dealings with bank staff and take more care in preparing mortgage applications or risk creating "congestion and unnecessary delays."
Brokers hit back sharply, saying banks have ignored their own capacity limitations by "flooding the market with rebates and incentives" while they were already "unacceptably behind in their service levels, AFR reported.
Glenn Gibson, ING head of third party and interim head of retail, told a panel of lenders Tuesday that ING usually received about 400 applications and made a point of not making offers that risked overwhelming their processing capacity.
"Those 400 applications could become 800 applications in one day, and if you are only staffed up for 400, then that puts a lot of pressure on us," Gibson said. "Trying to finesse volumes through the broker channel is like a sledgehammer because you can get a lot of volume very, very quickly."
Banks have hired hundreds of additional employees to cope with the red-hot mortgage market, but brokers said it wasn't enough. They also slammed banks for moving processing centres offshore to reduce overhead, AFR reported.
Brokers also slammed bank credit assessors, saying they didn't bother to read file notes, didn't understand their own policies, and held up files by asking brokers "brain-achingly stupid questions" about loan applications.
Felton told AFR that blaming brokers for the delays was a "red herring," and that the differences in new-customer turnaround times needed to be properly investigated.
"When the CEOs of the four majors testify to the Standing Committee on Economics that branch approvals are taking anywhere from two hours to five days and industry data shows broker approval takes 23 days, any discussions about 'new to bank' [new customers] does not justify that differential," Felton said.

Ryan Smith
is currently an executive editor at Key Media, where he started as a journalist in 2013. He has since he worked his way up to managing editor and is now an executive editor. He edits content for several B2B publications across the U.S., Canada, Australia, and New Zealand. He also writes feature content for trade publications for the insurance and mortgage industries.
LinkedIn
|
Email