The countdown has begun for the start of best interests duty on January 01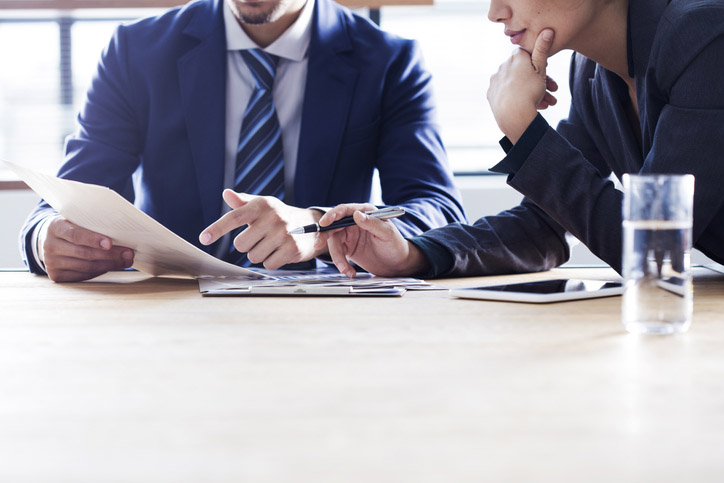 Brokers across the country have been busily preparing for the start of the 2021 and the launch of best interests duty – a game changing compliance event that is now just days away. But is the industry really ready? And what should brokers keep in mind when the clock ticks over to the new year? MPA spoke with executives from four leading aggregators about the things broker should focus on and how their group has adapted to ensure broker partners are BID ready.
Loan Market – compliance by design
According to executive chairman Sam White, Loan Market brokers are 100% ready for best interests duty – in fact, based on the group's tech solution, The Loan Market Way, ASIC has invited the aggregator to share its insights at RegTech discussions.
"Many brokers fall into the mindset that compliance and business growth are unconnected," said White. "That's a failure to appreciate the unique opportunity of BID.
"Loan Market adopts a compliance by design approach to everything we do - that means incorporating the customer experience into all compliance activities."
Read more: The importance of a good aggregator – the Loan Market Way
He added that while many brokers find compliance a boring topic, its opportunities are limitless and acts as a great differentiator between lenders and the third-party channel.
The main thing brokers should keep in mind come January 01 is that note-taking and decision making will be heavily scrutinized, he added.
"Being able to prove you've acted compliantly is just as important as the act of compliance," he said. "That means if a broker is challenged or audited, they must have a digital trail to support their actions."
He pointed to Loan Market's Game Plan app, which "sets standards for brokers to apply appropriate rationale to lender and product recommendations and options that specifically address their clients' best interests." This is just one example of the way the group has "revolutionised" its broker operations within its compliance solution, The Loan Market Way, which integrates technology, compliance, marketing and customer experience in a digital checklist.
"Every Loan Market broker has received a random file assessment under BID conditions," he said. "The assessment looks through every single aspect of their operations under BID and how they measure up in the new world.
"When a broker hasn't met the grade, a business success manager coaches them through areas that need improvement.
"We've also developed an internal report, the Best Interests Duty Risk Assessment, which allows our corporate team an overview of every single broker's activities in real time. We look into risk indicators like lender spreads, interest only loans and other markers to ensure our brokers are kept safe under BID."
Mortgage Choice – it's all about culture
Speaking broadly about Australian brokers, Mortgage Choice CEO Susan Mitchell told MPA that most already work in the best interests of their customers and that she believes brokers will have "nailed down their processes to be BID ready" by January 01.
"But BID is more than just a set of processes," she explained. "It requires brokers to embed a culture of best interest.
"Brokers across our network are well and truly prepared for what BID aims to achieve. Our brokers understand what is required and are already using the technology we have developed to help ensure they are BID compliant."
Read more: Automation will deliver better client outcomes, says Mortgage Choice CEO
The thing brokers should keep in mind as they enter the new compliance requirements of 2021 is that best interests duty isn't always about recommending the best-priced loan. Instead, it is a service proposition by which brokers should ensure customers are well educated about their mortgage or personal loan and what it means to them, she said.
"If a broker comes across an unusual or complex scenario, they shouldn't be afraid to seek help," Mitchell added. "Make sure you've got good support from your aggregator and workshop a solution. Technology will help in many ways, but it won't always do the work for you - so if you're unsure, ask for assistance.
"Brokers should also constantly review their BID processes and create new habits. While we've already been working in the best interest of customers and providing outstanding service, now we must produce the evidence."
She encouraged brokers to form new habits around storing file notes and recording conversations, adding these actions will be critical when producing evidence and making customer recommendations.
Mortgage Choice rolled out a comprehensive BID learning and development programmeme across its entire broker network this year, which included workshops, webinars, scenario training and ongoing communication.
"Brokers also have access to our lending advice forum where they can learn from their peers about how different scenarios were handled, to problem solve, and provide any new information they can offer on any subject," she said. "We've increased investment in our Broker Platform technology and this includes the ability to automatically record customer interactions, meaning less data entry and better record keeping."
Tomorrow we'll hear from Outsource Financial and Connective on this hot topic.