"This is the worst I've ever seen," small bank exec says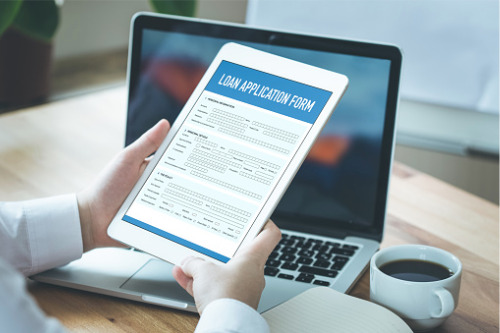 Small banks say that large lenders are dragging their feet on discharging home loans in what some charge is a deliberate attempt to discourage customers from refinancing.
Big lenders are taking up to two months to discharge refinanced mortgages, according to a report by The Australian Financial Review. Melos Sulicich, chief executive of Hobart-based MyState, told AFR that delays in the discharging of home loans have been getting steadily worse, and he did not accept that the issue could be blamed on a lack of resources.
"This is the worst I've ever seen," Sulicich said. "Normally it takes you two weeks. If it's taking four weeks then it might be a resourcing issue, but when you get out to two months, that's not a resourcing issue. Frankly, if you're going to originate loans you need to be able to resource the discharging process."
The big four have already been taken to task for their mortgage approval process slowing to a crawl after a flood of new loan applications in recent months. Business lenders said they were also seeing extended delays in the discharging of security and settlement of business loans, AFR reported.
Smaller banks and business lenders suspect the slowdowns are a deliberate attempt to discourage customers from refinancing by ensuring they will be hit with frustrating delays no matter where they bank.
Mike Felton, CEO of the Mortgage and Finance Association of Australia, said the Australian Consumer and Competition Commission was aware of the issue, noting that the ACCC recommended that the discharge process be capped at 10 days.
"Certainly, there are some that are taking longer than others," Felton told AFR. "It's an ongoing problem. Right now, we have majors taking up to 36 and 40 days to discharge a home loan. In my view, that does give the lender and their retention teams more time to retain the customer because any improvement the customer was achieving in getting refinanced has been lost."
Read more: Bank retention tactics – how they could undermine the client/broker relationship
Smaller lenders have complained to the ACCC that big banks don't have much incentive to make the discharge process quicker or less onerous. They claim banks keep changing the criteria to discharge a loan, demand "wet signatures" and regularly ask them to restart the process, AFR reported.
"They considered that these were techniques employed by the existing lender to hinder the discharge process or delay discharging the borrower," the ACCC said in a report.
MyState has added more than 16,000 customers over the past year and is now at 145,000 strong. It recently announced plans for an $80 million capital raising. Sulicich told AFR that the bank wanted to invest in growth, but its plans were being frustrated by big banks dragging their feet on the discharge process.
"We have gone out to raise money in order to grow our business. All we want is a level playing field," he said. "We understand that sometimes things get out of whack and you need some time to get back on track, but it appears to me that there is more at play here."

Ryan Smith
is currently an executive editor at Key Media, where he started as a journalist in 2013. He has since he worked his way up to managing editor and is now an executive editor. He edits content for several B2B publications across the U.S., Canada, Australia, and New Zealand. He also writes feature content for trade publications for the insurance and mortgage industries.
LinkedIn
|
Email