Aggregator exec says market conditions have led to these two things becoming the focus of many customers' enquiries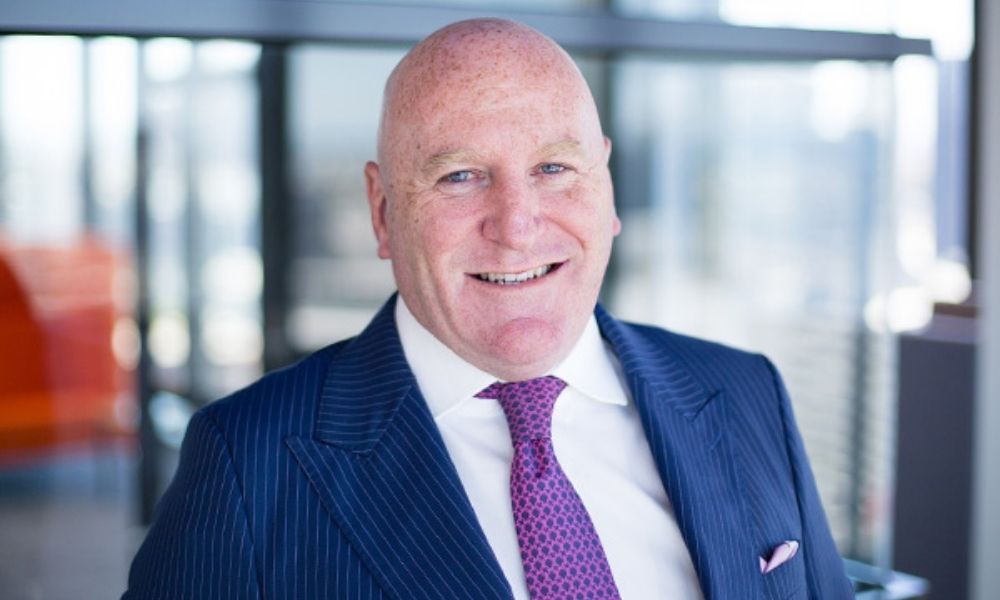 Speed and efficiency as well as guidance around how much they are able to borrow in light of APRA's recent measures have become the most important things customers look for in a broker, according to research from Connective. The aggregator has made customer experience the core focus of its upcoming educational opportunities for brokers in an environment where lending conditions have tightened and property prices have skyrocketed.
Speaking to MPA, executive director Mark Haron (pictured) said one of the biggest questions on consumers' lips right now, was, not so much 'how much can I borrow?' but 'how much can I safely afford?'
"They trust brokers to be able to navigate that for them and I think that's a big thing," he said. "Customers are looking at their brokers now as more of a trusted advisor as opposed to someone who is just going to organise their loan."
Read more: Three things customers look for in a mortgage broker
He said brokers stood out from banks in terms of the value they could bring in such interactions.
"Brokers through their best interests duty spend more time with customers really analysing their financial positions and taking them through what I would say are the ramifications to different scenarios in terms of what they might borrow, and where that would sit," he said. "In one of our recent Melbourne business school sessions we did, we talked through understanding a customer's risk profile."
This does not relate to the sort of risk profile you would ordinarily think of in an analytical sense, said Haron, but is more to do with what the customer is psychologically comfortable with.
"That's an important thing because the mortgage is a significant debt and it causes people a lot of concern sometimes. So, it's giving people something that fits in with, not necessarily the framework of 'technically you can afford this' but mentally 'what are you comfortable with' and working within that framework."
He said unpacking what customers and clients really wanted from their broker relationship was a key trend that Connective had uncovered in terms of the current demand for broker learning and development. A major part of this was brokers wanting to know how they could then build this into their business.
"We've been working with consultants and Melbourne Business school on a range of things to pull that out," he said. "We're going to have a pretty significant report on that soon and a lot of our presentations and education into next year will be focused on enabling brokers to build their businesses and build better customer experiences."
The demand for education has never stronger, with attendance at Connective's most recent virtual Lender Splendor sessions up almost 200% year on year. Haron said the factors behind this uptake were a combination of the convenience of the program's digital offering as well as the strong appetite for lender updates on policy and product.
"We've had such a great response from brokers because they can see the information quickly," he said. "What we've also done is create a lender resource library so that brokers can view them on demand."
He said this sort of education has been crucial in enabling brokers to provide the most up-to-date information to customers.
Read more: The broker differential: customer education
"Because we've had so much consumer enquiry coming through the broker channel, it really has heightened that necessity for brokers to make sure they do understand every nuance of what lenders are offering from product pricing to policy," he said. "I think that's why broker education continues to be a strong thing."
He said he was happy with the uptake from brokers.
"The number of people attending these events has been incredible," he said. "I'm really pleased from both a Connective and an industry perspective that brokers are taking their education commitments seriously."
Next year will hold a combination of digital events and face-to-face conferences – something that Haron is looking forward to.
"We start February with a conference to kick the year off," he said. "In March, in every state we're running professional development days and we're also incorporating a face-to-face lender splendor into those PD days. We're expecting pretty significant attendance at these events now that brokers and lender BDMs can start catching up in those face-to-face environments."
Connective will continue to run the same number of digital events next year alongside its in-person functions.