The FBAA managing director says when it comes to brokers vs banks, it could well become an 80/20 split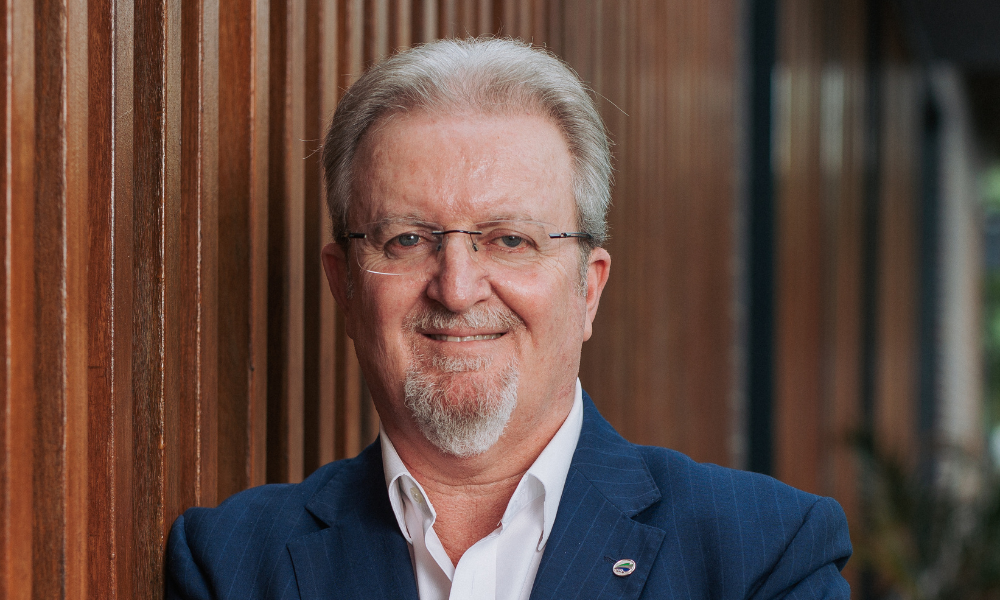 While more and more banks are launching quick and convenient digital lending products, the broking industry will continue to go from strength to strength and increase its share of the mortgage market over the next decade, according to FBAA managing director Peter White AM (pictured). The reason? People still want to speak with people and the world of banking has drastically changed in this regard.
"The banks, when they try to do online digital loans, the conversion rates are very low," he told MPA. "That's where the broker will still achieve a large percentage of the market. In my head, the 80/20 rule will always play out and I see there's opportunity for brokers to do 80% market share and banks will do 20% and it will be through their online mediums or whatever it may be – certainly not in their branches."
He said the world of bank lending had changed drastically since his time as a banker in the late 70s and 80s. Nowadays, if you walk into a branch you are likely to come across customer service staff but not loan officers that you can talk to.
"It's a chalk and cheese environment these days and if you want somebody to come and pay you a visit you are going to need a broker to come and talk to you and actually step through exactly what it is you want to do and how you want to do it," he said.
Not only can a broker assess a customer's needs and objectives while looking at how these could play out over the short and medium term in order to structure the right facility for them, they can also provide a wide choice when it comes to product and policy – something an individual bank could never compete with.
"When you walk into a bank, you get no option, you only get what they've got," said White. "The broker gives you that wide base of choice to really properly tailor to what you need. That's why they are the leading industry professional when it comes to lending and they do have the market share they've got and it will continue to grow."
Read next: What does the public really think about mortgage brokers?
He said 70% market share was "in easy grasp of brokers" over the next decade while the potential to reach 80% was strong. Much of this had to do with technology, particularly "consumer data right access and the platforms that help drive that piece of tech to enable quicker processing times."
"I see great opportunity as things go forward," he said. "As brokers develop their own personal technologies and processing platforms it will speed the process and do all the grunt work that needs to be done but it doesn't take away from what the broker does.
"The broker is that personal interface with the client and I don't see that changing for a very, very long time. The grunt work, the paperwork side of it, I see that technology will continue to develop. We are working with government in regard to the incoming varying measures in regard to digital signatures and mortgages and the like. Those things will enable faster processing, faster fulfilments."
Indeed, 70% market share seems an achievable feat considering the most recent figures from the MFAA. On Tuesday, the industry body announced brokers had written 67% of all new home loans during the September quarter this year, up from the 60% written during the same time last year. The figure was a new record for the channel and came at a time when SLAs of several lenders had blown out through their third-party distribution channels.
Mike Felton, CEO of the MFAA, said the results were driven by ongoing customer referrals, demonstrating that customers are benefitting from both the service their broker is providing and the policy changes made across the sector.
"Thus, market share is appropriate recognition of an industry that has implemented significant reforms which continue to drive consumer trust and confidence in the mortgage broking sector," Felton said. "Not only do mortgage brokers provide consumers with choice, experience and convenience, they now provide an unrivalled best-interests duty, which further differentiates our channel and provides yet another compelling reason to use the services of a mortgage broker. What makes this result even more remarkable is that it coincided with extended periods of lockdown in New South Wales, Victoria and other states."
Read more: Brokers post record market share
On the increasingly digital future of lending and mortgage broking, White said banks would need to "tidy up some of their processes as well so that they don't artificially delay things like discharges from happening on refinances."
"That will make it a very fluid and dynamic marketplace and one that will assist in increasing brokers' market share but also from a more important case, improve a customer's experience and what a consumer is looking for," he said.