Brokers report many clients are already 'mortgage prisoners'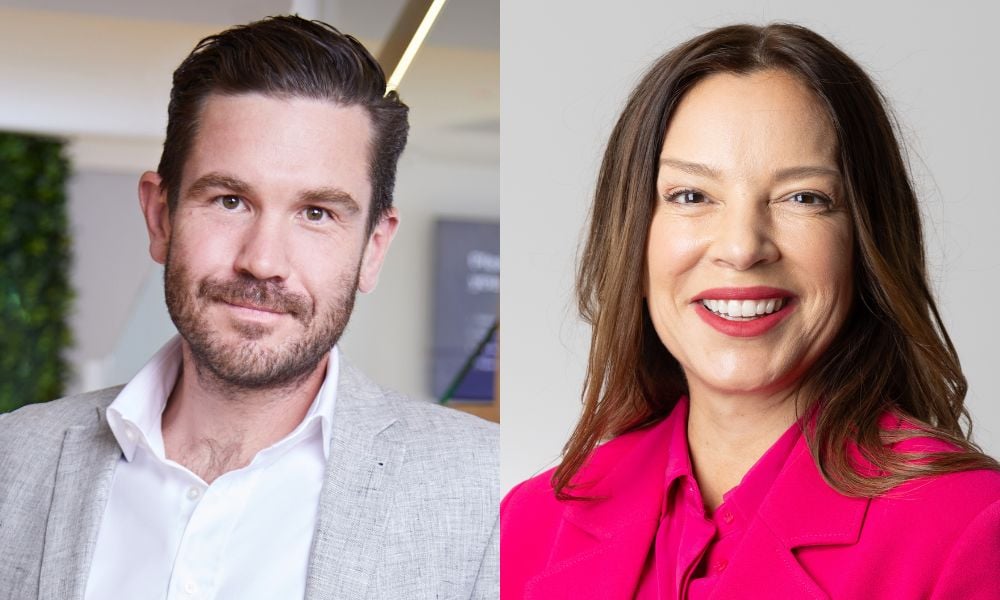 The Reserve Bank's latest interest rate rise will hit borrowers harder than ever, forcing many to live beyond their means, according to research from one of Australia's largest home loan platforms.
Lendi Group issued a warning following the RBA's cash rate hike that two in five borrowers will run out of surplus income and face significant mortgage stress.
Analysis conducted by Lendi Group in June on home loan applications taken out since 2021, revealed that 41% of borrowers would exceed their monthly budget if banks passed on two more rate rises in full.
Last week's decision by the RBA is the second rate rise since Lendi revealed its research, and it doesn't bode well for borrowers with a number of banks having already declared their intention to pass on rate rises to their customers.
Lendi Group chief operating officer Sebastian Watkins (pictured above left) said for many borrowers, the latest decision by the RBA would leave them with no other choice than to live beyond their means to pay the mortgage.
Mortgage prisoners: Customers focus on mortgage cost
MFAA CEO Anja Pannek (pictured above right) also expects most households to feel additional financial stress following this latest rate rise.
"While this latest interest rate increase rise was not unexpected, this change will clearly refocus borrowers' attention back on the cost of their mortgage," Pannek said.
"We also know from the RBA that mortgage payments are close to 10% of total household disposable income, a record high. There is going to be financial strain on many households.
"This increase will further tighten serviceability, making refinancing challenging for more borrowers. We have no doubt this will mean an increase of mortgage prisoners."
According to Pannek, a survey of MFAA members in July this year found 80% said they have clients who are "mortgage prisoners".
"To relieve undue pressure on household budgets, we continue to call for flexibility for like-for-like refinancing."
Pannek said borrower looking to purchase a home, or refinance, should speak to a broker to ensure they are aware of their options.
Watkins said the interest rate rises being passed on to borrowers came at a time when many people had started to think about Christmas shopping and were feeling the additional pressure this time of year brought.
" While this [Lendi Group] data is based on the borrower's circumstances and income at the time of settlement, it does provide a clear snapshot of the stress many Aussies will be facing, if their banks move to pass on the full rate rise."
Mortgage borrowers on fixed rates await rate rise pain
Lendi Group analysis also reveals six in 10 families are still on fixed rates of between 2% to 3% that are yet to expire, while three in 10 mortgages on fixed rates are single mortgage holders who will face the full brunt of rate hikes alone.
"Inflation is proving stubborn and with household necessities like groceries and petrol prices remaining elevated this decision by the RBA is putting more pressure on an already strained budget," Watkins said.
Borrowers facing mortgage stress should talk to their broker
Watkins said homeowners and others facing similar financial stress, should seek advice from their broker and reassess their home loan.
"Some banks and lenders are pushing a narrative that there is little value in seeking to refinance at this point. It simply isn't true. We encourage people feeling the pinch or worrying about missing payments to seek advice from a broker.
"We know many borrowers are still unsure of the benefits of refinancing and switching lenders, but this data shows there are still considerable savings to be made."
Watkins said other options for those unable to refinance, or those who had recently refinanced, include extending the loan term, accessing hardship policies, switching to an interest-only loan or seeing if your brokers can negotiate better rates with your existing lender.
The latest cash rate rise comes after new data from financial comparison site Mozo showed close to one in three mortgage holders have never refinanced their loans despite having a mortgage for more than 10 years.
Do you expect to be inundated by borrowers facing a dire financial future? Share your thoughts below