Some borrowers don't realise better finance is available, says broker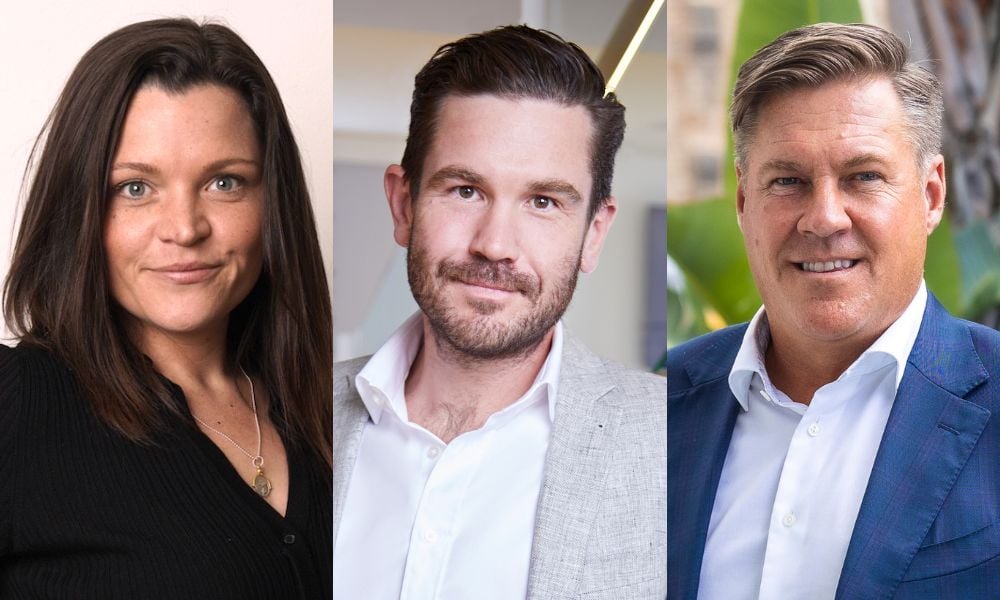 New data shows close to one in three mortgage holders have never refinanced their loans despite having a mortgage for more than 10 years.
The data, released by financial comparison site Mozo shows 31% of mortgage holder had not shopped around for a better deal.
Mozo money expert Rachel Wastell (pictured above left) said for borrowers struggling with rising repayments devouring half their pay checks, it paid to shop around.
Mozo analysis showed switching from a rate starting with a 2% figure, to one starting with a 6%, could mean an extra $780 a month in repayments on a $350,000 home loan over a 25-year loan term.
"The same rate change on a $1,000,000 mortgage, over the same period, equates to a whopping $2,229 a month more," Wastell said. "For many of the homeowners surveyed, this is their reality."
Wastell said two out of five surveyed said they had already switched from fixed rates starting with one or two to variable rates starting with five or six.
She said it was more important than ever for borrowers to keep their costs at bay.
"Spending half of a household's monthly income on a home loan may seem staggering, however the shift from the COVID-era of 'free money lending' and ultra-low-rate loans, to much higher rates in such a short space of time, means that this stress is not entirely surprising."
Lendi Group research shows almost half of borrowers haven't refinanced
According to the co-owner and chief operating officer of Lendi Group, Sebastian Watkins (pictured above centre), his company's most recent research following the 12 consecutive rate hikes, also revealed a very high proportion of mortgage holders – 48% – are not refinancing.
Research from the Aussie Home Loans broker network, part of Lendi Group, showed people wanted to wait and see what the market does, despite the fact savings can be made by shopping around.
"It's clearly still a rough-ride for homeowners, with most economist's predicting inflation to lower more so by mid-2024, and the Reserve Bank of Australia still leaning towards a bias of tightening this at their board meeting this week, which really shows homeowners need to take as much action as they can within their own household," Watkins said.
"Look at all your options when it comes to reviewing your mortgage, speak to an expert to see what else is available and try to avoid timing the market."
In April, following 10 rate rises, Aussie said in MPA that it was not just those on fixed-rate mortgages who would feel the pinch as homeowners on variable loans would also have to regularly monitor their current interest rates to avoid the ongoing impact of rate hikes and consider refinancing.
Top broker's perspective on refinancing
However, refinancing was not the automatic answer for everyone, said the director of Green Finance Group and winner of Westpac Australian Broker of the Year at the 2022 Australian Mortgage Awards, Daniel Green (pictured above right).
"[However] It is astute to review your home loan options regularly," Green said.
"I fear there are too many borrowers out there that feel stuck with their existing bank or loan, that are not being looked after as well as they should be, and simply don't realise there are better finance deals available, provided you know where to look or how to ask."
Green said on average his company's clients refinanced every three to four years.
"More importantly we provide client reviews every 12 months as a minimum and 3-6 months prior to loan expiry.
"There are some clients I'd check in with more regularly depending on the type of finance.
"A first home buyer is going to have very different needs to a property investor or self-employed borrower.
"Having a thorough understanding of my clients' situation and goals, which change over time, puts me in the best position to present alternative loan options or lenders that provide real savings or simply a better fit at that time.
"Although price is important it isn't always the deciding factor, sometimes it's simply about flexibility."
Green said the fact that the RBA had not increased the interest rate in the past four months hadn't affected people's decisions when it came to refinancing.
"It's certainly a relief but borrowers are generally keen to make savings in the current environment wherever they can.
"What I have noticed is that, in this age of digital everything, people are craving a personalised and genuinely helpful interaction.
"They don't want to wait in a call centre queue or fill out another online form. They appreciate talking out their options and value the knowledge an experienced finance broker can provide. "