The roadblocks of responsible lending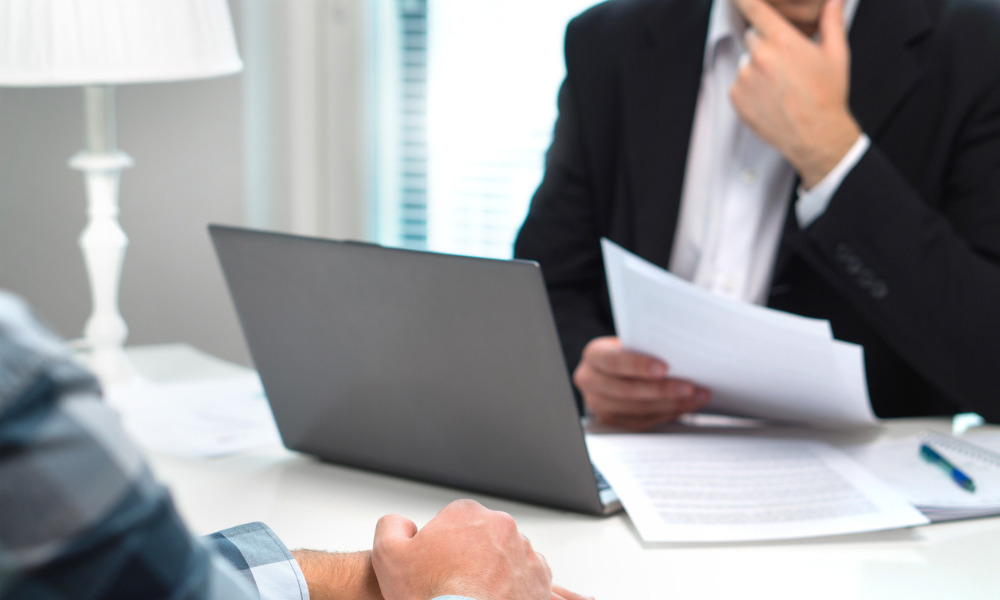 The government's proposed wind back of responsible lending laws was met with support from several key figures in the industry when it was announced earlier in the year – and with opposition from consumer groups and senators alike. Those who supported it echoed the Treasurer in saying the regulation as it stood created unduly restricting lending conditions in many instances and that the government's proposed amendments would help to streamline the application process.
But so far, nothing has changed and there are a variety of different factors at play that have caused issues for brokers and borrowers according to broking veteran Stephen Dinte. He told MPA that responsible lending had always been around – just in another form.
"Back in my days it came down to demonstrated capacity," said the broker of 25 years.
This meant that if a borrower applied for a loan, and they demonstrated a repayment capacity of $1,500 a month, for example, they wouldn't be approved for higher repayments even if they claimed to be able to afford them.
In the current environment, increased compliance and responsible lending as any new broker knows it, prevents the same method being used to judge whether a borrower can service the loan. Dinte gave an example of how demonstrated capacity would be calculated when he was a young banker. If a first home buyer came to him to apply for a loan, he would assess their bank records to see how much they had saved over six months and average this figure to a monthly amount. He would then add on the amount they paid in rent each month. This then would demonstrate the borrower's repayment capacity.
Read more: What the proposed changes to responsible lending laws mean for lenders and borrowers
"That's how we used to lend," he said. "That's out the door now, you can't do that anymore."
He said if it was clearly documented that a borrower could afford $1,500 in repayments each month, banks would only allow the borrower to commit to $1,200 – as way of example.
In the current environment, countless borrowers have faced certain other roadblocks due to responsible lending laws. Dinte gave another example of a typical scenario that commonly occurred – a couple who effectively become "mortgage prisoners." In this sort of scenario, a married couple have kids throughout the first 10 years of their loan and the wife drops from full-time employment to part-time. Since the borrowers are still paying old rates of say 3%, they visit their broker to see if they can take advantage of a better deal, but after finding a loan at 2%, the broker is told by the lender that the clients don't service because the wife isn't working full-time. Even though the couple can demonstrate they can afford to pay the mortgage at 3% - which they have been doing for a decade even while starting a family, the bank assessor turns down the application because it doesn't fit into the box of the bank's serviceability criteria.
Read next: Banks must stop 'outsourcing' problems to regulators – ANZ boss
"That's the sort of thing that does my head in," said Dinte.
He referred to the many posts from experienced brokers who, out of frustration at the laws, have taken to social media to vent. Some examples are loan applications that have been queried by assessors because of the borrower's Netflix account.
"That's the way lending has gone, we have these assessors coming back to a broker and quite literally asking, is it a $10 a month Netflix or a $20 a month," he said. "Quite often these assessors are young people still living at home with their parents, have never had a home loan themselves, are single and have no idea what it's like to be a couple living together and the financial pressures that come, yet they are making these decisions about lending."
He said this sort of forensic approach to assessing living expenses was taking things too far.
"There's no allowance made for the fact that people will change their habits when they buy a home," he said. "The actual rewinding (of responsible lending) – no it hasn't happened."
After 25 years in the industry, Dinte recently pulled back from traditional mortgage broking due to what he called "the excessive and unnecessary 'compliance' burden imposed by our regulators." He said the current environment was a tough one for new brokers to navigate – particularly if they hadn't come from a banking background.