Bankwest's head of third-party banking points to the role of data in the loan assessment process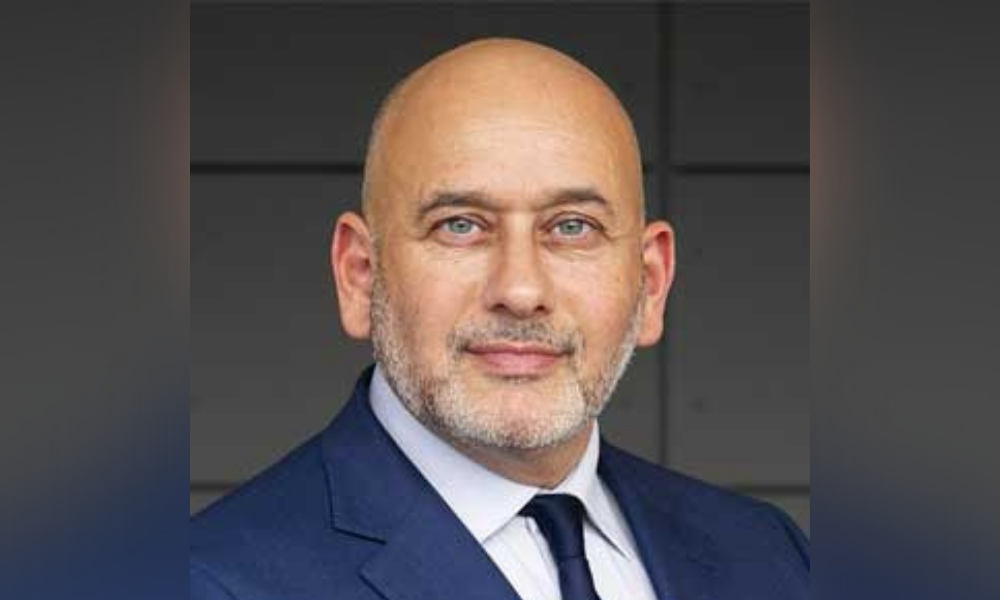 The past two years have held much uncertainty for people everywhere, but throughout it all, brokers have played an important role in helping Australians put a roof over their heads – the words of a lending executive proud to be recognised in MPA's Global 100 for a third consecutive year. On the prestigious ranking, Bankwest general manager of third-party banking Ian Rakhit told MPA that the accolade reflected "Bankwest's consistency, commitment, and mutual respect shown to our critical broker network."
He said the bank's relationship with brokers had led to some of his proudest moments in 2021.
"Bankwest has helped a record number of customers achieve their dream of buying their own home, purchase an investment property, or move their loan to us, and our broker partners have played an invaluable role in that," he said. "Australians have been through such a tumultuous two years of uncertainty, and I feel proud that Bankwest and its broker network have been able to assist so many customers in finding some certainty with a roof over their heads."
He said his hopes for the lending industry in the year ahead rested on the greater take up of digital capabilities through the further roll out of Open Banking – something which should greatly improve the ability for banks to provide a quicker time to 'yes'.
"I suspect the role that data plays in the home loan process will become broader and more significant, and I hope data can replace documents in the assessment of loans," he said. "As more data becomes available, which should improve in the Open Banking era, we could expect lending decisions to be made faster, and I would warmly welcome that outcome."
In recent weeks, different lenders and aggregators have announced their investment in decision engines that assess data as it is being keyed to provide ultra-fast approval times, indicating that rapid time to 'yes' could well be a defining trend in the industry over the next two years.
Read more: CEO: digital only loans will increase tenfold by 2024
In terms of any challenges for 2022, Rakhit pointed to the incredible growth in property prices over the past year as a result of low interest rates and a shortage in housing stock. A recent Bankwest survey revealed 70% of millennials and Gen Zs in Australia aspired to own their own home, and while the biggest concern was over affordability, 38% reported they had no awareness of one option that could help them achieve this: lenders' mortgage insurance. Low interest rates led to an increase in first home buyer loans at the bank, reaching 30% of all applications – more than double the usual percentage. In a previous interview with MPA, Rakhit warned that interest rates would "inevitably rise", and that brokers, as well as direct lenders, needed to ensure they were doing their due diligence when assessing a customer's ability to service a loan.
Read more: Preferences shift as buyer urgency rises
"The state of the property market has presented opportunities, but it has also presented challenges, particularly for brokers, as they deal with at-times record volumes of work, with customers seeking the security of a roof over their heads," he said. "It will be interesting to see whether any interventions take place to change the pace of the market."
In October, APRA announced that a 50-basis point increase in the servicing buffer that banks use when assessing loans would come into effect from November 01. More recently, it told banks that they would have to hold more capital against risky mortgages and change their reporting of key buffers starting in 2023 under the prudential regulator's new capital framework, aligning with international Basel III requirements.
Despite the potential challenges that further regulatory intervention could pose, there are also plenty of opportunities over the horizon in 2022. Rakhit said Bankwest would be focusing on supporting brokers using both technology and human interaction.
"Bankwest will continue to work hard to deliver the tools, resources, and systems that support brokers, be that with business development support materials, or our case-ownership model that ensures open, honest, and on-hand support from our BDMs," he said. "We also continuously strive to deliver tools that enable brokers to self-serve solutions with confidence and ease, so they can focus on helping aspiring Aussie homeowners to put a roof over their heads after two years of uncertainty.
"Our investment in digital innovation has helped create a simpler and more efficient experience for customers and brokers alike, and a good example of that is in our end-to-end digital home loan process, incorporating digital document signing."