Broker says some clients have had to decide whether to stretch themselves financially or forego buying a home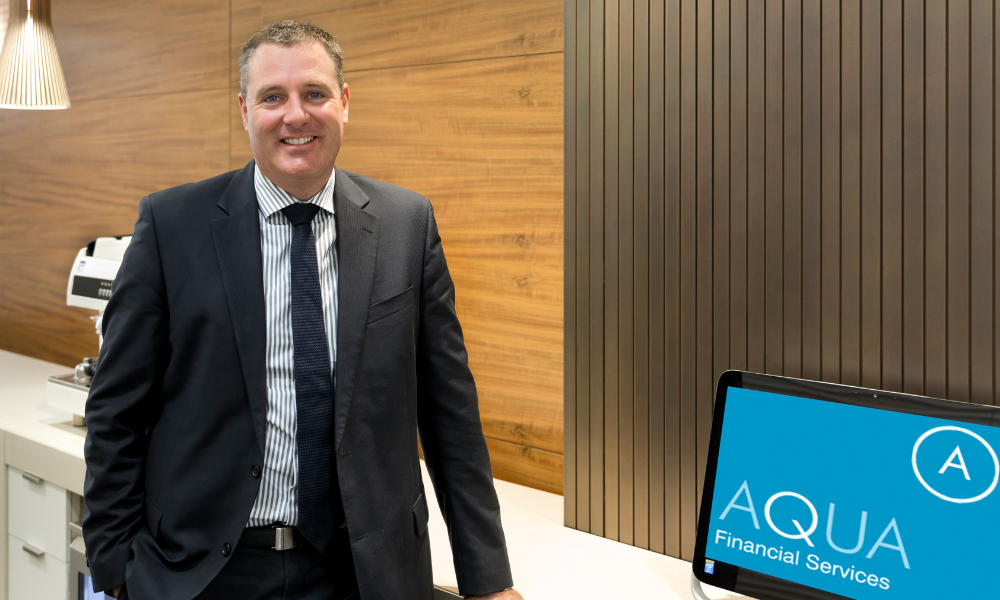 The Melbourne property market underwent something of a frenzy in October after a surge in new listings failed to quench demand following months of lockdown. Top 100 broker Daniel Hustwaite (pictured) of AQUA Financial Services told MPA that many of his first home buyer clients were getting priced out of the market as a result of rising property prices. He said the ability for first home buyers to afford a house purchase was one of the biggest concerns he was hearing from clients.
"The biggest thing for us is that all of our first home buyers are finding it difficult to buy a house within their budget range," he said. "A lot of our first home buyers are attending auctions every weekend or putting in offers on properties and they are just completely getting priced out of the market. They might attend a property they think they are going to be able to purchase for $800,000 and we're regularly seeing properties being sold for $900,000."
This has meant many have been faced with a difficult choice – borrow more and cut back on other expenses or forego buying a home.
"Customers are having to stretch themselves to be able to afford the property they'd like to purchase," he said. "Really having to review their living expenses, their lifestyles to make sure, should they take on a loan that's higher than they thought because of the increasing property price, that they can sustain that level of payments."
He said, in some cases, clients have decided to enter the world of rentvesting and purchase a more affordable investment property with good returns while renting in an area they would like to live.
Hustwaite's experiences echo those of other Top 100 brokers claiming the property market as their clients' biggest concern in the current environment. Both Canberra broker Deanna Ezzy and Sydney broker Lee Rosenfeld recently told MPA that clients were struggling to get a foothold on the property ladder, with saving for a deposit and servicing the loan both proving to be major challenges.
Read more: Property prices are clients' biggest concern – brokers
"Having a decent enough deposit is a challenge for anyone – first home buyers, people selling and upgrading or looking to invest," he said. "If you don't have equity or you haven't been in the market for a while that's probably the biggest challenge that we see from most people," said Rosenfeld.
Added to this challenge is the question of whether or not to lock in fixed rates or stay with variable, said Hustwaite – a concern that many clients were facing.
"There's so much information in the news now about interest rates looking like they are going to be increasing, the banks having already lifted their fixed rates," he said. "Customers are really having to make the choice about whether or not they go fixed, or variable or have a combination of both."
When it comes to helping clients overcome these concerns, brokers have an important role to play. Hustwaite said it was important to invest the time in providing education and guidance.
"You need to go into detail and explain how things work, the difference between variable and fixed rates, the benefits of fixed rates, the disadvantages of fixed rates, the advantage and disadvantages of variable and then also providing the customers with the confidence to be able to purchase to ensure they are going to be able to receive a good lending option," he said. "It's about spending a lot more time with the customer and helping them gain confidence in taking the next step to perhaps buy something for a bit more than what they were hoping for."
In recent months, brokers have faced challenges of their own. Hustwaite said some banks had adjusted DTI limits independently of APRA in addition to the increased serviceability buffer imposed by the regulator in November.
"Each bank has a different DTI, and some don't use DTI at all," he said.
When you consider the ever-changing nature of the lending environment, keeping up with the multitudes of different policies out there is sure to be a time-consuming task.
"The credit policy landscape with all of the lenders is constantly changing at the moment," he said. "There is significant movement with interest rates we need to be keeping up with. Fixed rates have been going up, variable rates have been going down. That affects not only our new customers but our existing ones."
Read more: CBA hikes fixed rates for the third time in six weeks
In addition to the new compliance requirements driven by best interests duty, the time it takes to source a suitable finance option for consumers has grown, he said.
"It simply means that brokers will need to put a bit more time and effort into sourcing the right loan solutions in this particular landscape that's consistently changing for our customers," he said. "It requires more attention to detail and more analysis on a customer specific situation so that you can achieve the outcomes that not only they want, but that are also within the confines of the regulations.
"I think certainly staffing comes into it and we have built an admin team in our business which helps to ensure all the compliance regulations have been met to a standard that's satisfactory, should there ever be an audit on our business. We've increased our staffing just slightly to help with that additional workload."