More than half of mortgage holders don't know how they will manage, according to recent data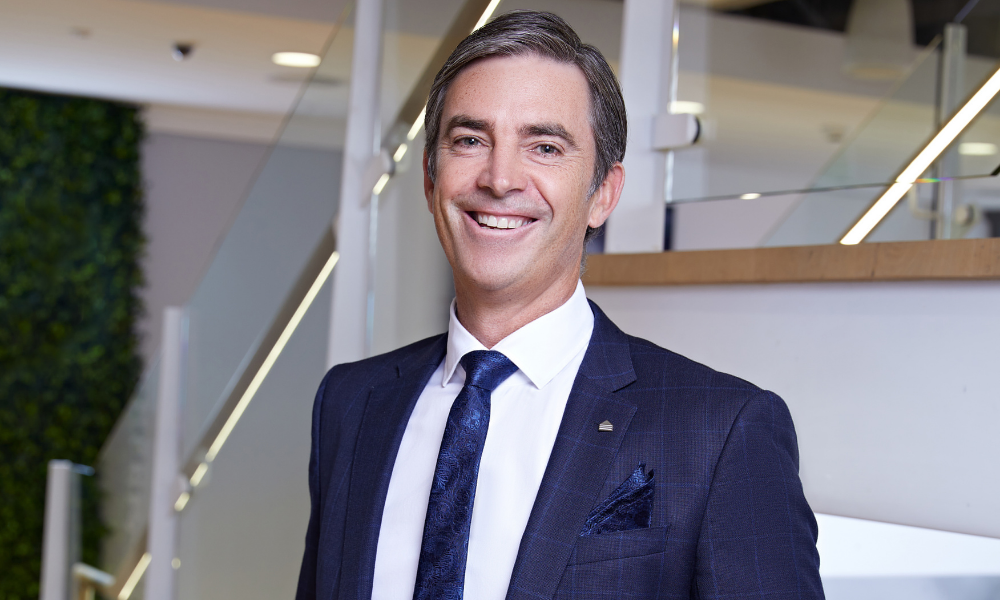 Brokers are in a crucial position to help the more than half of mortgage holders who don't think they will be able to manage an extra $300 a month in loan repayments, according to Brad Cramb (pictured), CEO of distribution, Lendi Group (parent company of Aussie). Speaking with MPA on the findings of the FBAA's recent study into national mortgage and rental affordability, Cramb said it was concerning that so many customers were in that predicament.
"Really we're in a privileged position to be able to potentially help people to understand those options," he said.
He added that research commissioned by Aussie had revealed some telling signs that more education was needed on the behalf of consumers.
"We commissioned some research that revealed that mortgage holders in general, not just Aussie or Lendi mortgage holders, probably one in three say they don't understand how to protect themselves should there be a rate rise. That would be probably consistent with the FBAA's findings," he said.
The research also found that up to around 30% of mortgage holders didn't even know what their current interest rate was while 45% weren't sure how to structure a mortgage to protect themselves against rising rates.
"It's definitely an area that people are now becoming more focused on but there's clearly a lot for borrowers to understand," he said. "In that way I think brokers have got a big role over the next cycle as the potential of those rate rises may come … whether it be the fixed rate trend that we are starting to see today or potentially in the future, variables starting to go up.
"Clearly there is a large part of the market that are not exactly clear on how best to structure, where they are currently sitting and what they should do if that comes through to fruition."
Fixed interest rates have been rising at alarming speed over the past couple of months, with CBA recently hiking fixed rates for the third time in just six weeks. According to Canstar general manager of research and insights Mitch Watson, "the tide of fixed-rate changes has turned into a surge."
Read more: CBA hikes fixed rates for the third time in six weeks
But according to research released by the FBAA last fortnight, when participants were asked how likely they were to be able to meet a monthly increase in their rent or mortgage of $300, 57% answered "not at all."
"We are talking about an increase equivalent to only 1% based on the average home loan," said FBAA managing director Peter White AM. "One per cent is not a large increase. It will happen and with the RBA recently deciding not to intervene to stop increasing yields on three-year government bonds, it will likely happen soon."
While he thought the findings were concerning, Cramb said there were other statistics that needed to be considered. He cited the RBA's recent statement around the number of borrowers who had funnelled their savings into making extra loan repayments during lockdown.
"As people aren't able to travel, they haven't been using as much of their discretionary spending," he said of the RBA data. "A lot of that has been channelled into extra repayments, so some clients are in a position that is better off than they were prior to this.
"That's one of the pleasing trends that has come out of the last two years - this paydown or net of offset approach that many borrowers have taken, which shows a good maturity in the understanding of the importance of that financial management.
"That said, of course, a lot of people in a rising property market will need to be looking closely at if there is an interest rate rise, how that would impact them financially as well."
He said brokers could best help clients through education.
Read next: Industry speaks on the issue of rising fixed and falling variable rates
"It's about information – closing knowledge gaps and arming borrowers with information to make their best decision," he said. "It's a complex playing field and it's not becoming any simpler, so brokers are in the best position to understand that.
"Brokers have access to systems that can aggregate that information and clearly show the customers the product features. They can negotiate on their behalf - sometimes it's a lot easier to stay with your current lender and brokers will know that and be able to negotiate on their behalf to make sure they are in the best position they can be.
"Brokers can explain the potential benefits of offset accounts or making extra repayments, paying down quicker – not just interest rate alone."
He said moving quickly would be key.
"Clearly now as the tide is changing, it's probably time to reset and have a look," he said. "Knowledge is power. Brokers are in the best position to be able to help borrowers understand not only where they sit today but what their options are for the future as well."