Russia's invasion has cast uncertainty over the global financial system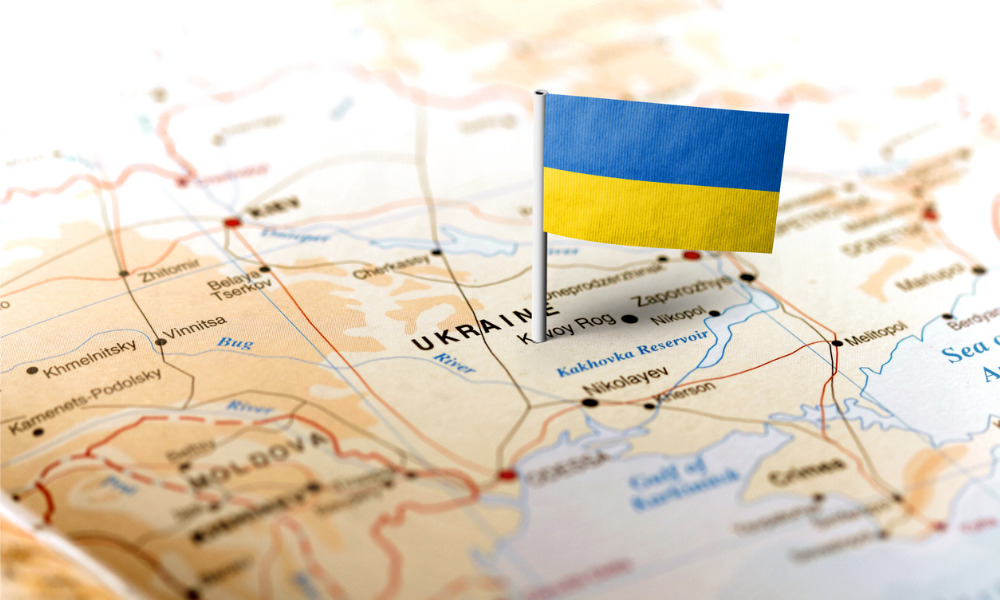 The Russian invasion of Ukraine has not only caused a humanitarian crisis—it has had a significant impact on the global market. While the immediate, and glaring, impact has been on costs of food and fuel, the war could also force the government's hand on early rate hikes. Here are four possible consequences on the mortgage market of that ongoing war.
Cost-of-living could rise dramatically
Wars such as the Russian invasion of Ukraine not only create humanitarian crises, but also affect economies around the world. That includes Australia, regardless of how far away we are geographically. The Reserve Bank of Australia, or RBA, said recently that it is monitoring the impact the Ukrainian war is having on local markets. Needless to say, it is causing market uncertainty around the globe.
The immediate impact to Australians is that the cost-of-living, specifically fuel and food prices, is rising drastically. As a response, the RBA increased the cash rate and therefore mortgage repayments. The reason the RBA made this move amid an already increased cost-of-living was to ensure that inflation remains within a 2-3% range, as well as to keep unemployment low. In other words, the RBA is hoping inflation remains low and stable in order to achieve low unemployment numbers for a sustained period.
As mentioned above, a major indicator in a rise in the cost-of-living is the price of fuel, which had risen roughly 15% prior to the Russian invasion of Ukraine. In March the average price of petrol was $2 in Sydney and above that figure in Perth – and could cost even more in other areas. Price increases of essential commodities such as fuel equates to a rise in inflation.
Mortgage holders might need to make extra repayments monthly
In the event of war, mortgage holders might need to pay more each month. The reason for this is that lenders usually pass on the RBA's cash rate hike to customers with a variable interest rate home loan. In that case, customers with variable mortgage home rates could see an increase of up to 2% if the cash rate is between 1.5 and 2%, according to Accredited Mortgage Professional (AMP).
Of Australia's four major banks, the first rate hikes and the forecast horizons are as follows:
CBA's first rate hike in June 2022 and forecast horizon of 1.25% by beginning of 2023
Westpac's first rate hike in August 2022 and forecast horizon of 1.75% by March 2024
NAB's first rate hike by August 2022 and forecast horizon of 2.25% end of 2024
ANZ's first rate hike in September 2022 and forecast horizon of 2% by the end of 2023.
This could mean hundreds of dollars more per month in repayments for mortgage holders.
Mortgage rates will be unpredictable
Mortgage rates will be unpredictable in large part because war is also difficult to predict. At the end of the day, however, mortgage rates will be spurred by what happens over the coming weeks and months in Ukraine, as well as the wider, global economy. If things get worse in Ukraine, it is possible that the federal government will hold off on any major mortgage rate hikes.
But even that is difficult to gauge, since the federal government and mortgage rates are not directly linked. Another major consideration is that the government will not want inflation to worsen, which could transpire if the war in Ukraine ends sooner than expected.
The best way for you, the consumer, to navigate the unpredictability of this war is to shop around. Mortgage lenders offer a wide range of mortgage rates and each lender interprets the news about the war in Ukraine differently. And since there might be big changes as developments unfold, ensure you are cautious when floating or locking. Mortgage rates have already dropped and risen above 4%.
Will the war in Ukraine spur an early rate hike?
The Reserve Bank of Australia said in March that a rate increase before the year is done is "plausible." This admission came after months of assurance that the cash rate would most likely remain at its current record low of 0.1% for the entire year. RBA Governor Philip Lowe said the war in Ukraine, along with the associated supply problems and rising commodity prices, could force the RBA to enact an earlier-than-expected rate hike.