Brokers are experts in their field – but not all clients understand the lingo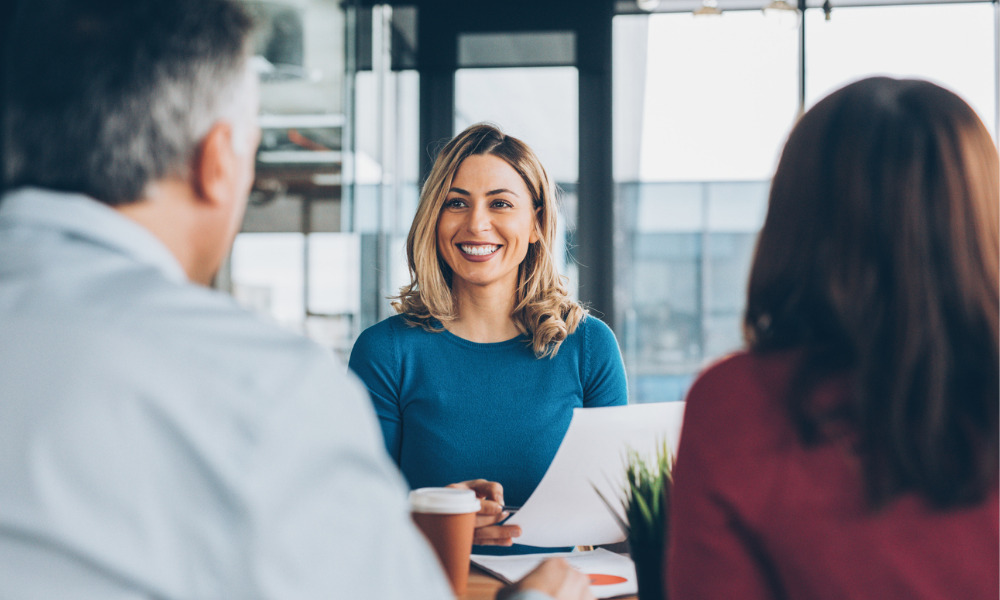 One of the most important points highlighted by a study recently commissioned by Connective is that customers value guidance from their broker more than anything else. A key part of delivering this guidance is communicating in a way the customer understands, according to Connective CEO Glenn Lees. Speaking with MPA, Lees said while brokers might work on several home loans a week, their client might only go through the process three or four times in their life, making it essential for a broker to tone down the mortgage lingo and speak using plain language.
"There's a phenomenon known as the curse of knowledge, or the curse of expertise," he said. "When you're an expert in something, and brokers are experts in what they do, it's kind of hard to imagine not knowing that thing that you're an expert about and so you tend to take that for granted. You can't imagine that someone else would not have that knowledge and so I think what you see (in the research findings) is just a manifestation of this."
While the research revealed a mismatch between what brokers think borrowers want and what the borrowers themselves wanted, Lees said this didn't represent a huge gap or a lack of customer focus on the part of brokers. Rather, it was more a nuanced difference based on the two parties coming from different backgrounds. For example, while brokers know that turnaround time will become a critical consideration at a certain part of the journey, in the first instance of finding a loan, customers are more focused on interest rates and guidance from their broker.
Read more: What customers are most looking for from a broker
In the research, the borrowers surveyed rated sourcing the lowest interest rate and explaining loan options clearly as the top two things they looked for from a broker, whereas the brokers rated speed of approval and keeping the client updated on progress as the top two things they thought borrowers wanted most. While these things do become important at certain parts of the application journey, said Lees, for many customers, there could be a series of other things they go through before even realising just how critical turnarounds and progress updates are going to be.
"It depends where you are in the in the borrower's journey," he said. "It's just a gentle reminder to brokers that you will do a fantastic job and you'll do the best you can for your customer and you'll do all of those things right. But just remember that at different stages of the journey for the customer, different things will be important."
The research also found more than half of participants didn't feel very confident in their understanding of compliance obligations. Out of this group, two thirds weren't sure if they would pursue extra training in compliance over the next year.
Lees said this could be down to some very human factors.
"We have had an unprecedented volume of regulatory change and new regulation coming in," he said. "I think it is perfectly understandable for any brokers to say 'wow, so much has happened. I'm not confident that I'm across it all'."
Not only did brokers have to adjust to the new compliance requirements involved with best interest duty at the start of the year, they also went through the "Oktoberfest" of additional changes that just passed. When it comes to being unsure about pursuing training, Lees said this could have more to do with finding the time given the surge in business that many brokers experienced over the past 12 months.
"My reading on that is just an expression of exhaustion and fatigue after 18 months of the most difficult human conditions to work in combined with the most boom times in the broker channel ever seen," he said.
Broadly speaking, he said the survey results told a story of professionalisation. He said 18 years ago, the mortgage broking industry was unstructured and unregulated.
"Whereas now you look at the attributes and the characteristics of the most successful brokers and broker businesses - it talks to the sophistication that they that they bring to it now," he said. "The successful brokers see themselves as more adept at technology. It talks to the growing sophistication of the business and it's no surprise that the most successful brokers look to deploy those things that make them more efficient in a world of growing complexity."
Read next: Three things customers look for in a mortgage broker
Broker Bianca Patterson from Calculated Lending said the research was a great resource for brokers and that it reinforced what she believes it means to be a successful broker, including using tech to automate processes, feeling confident in meeting compliance requirements and having strong client engagement.
"Many brokers think being client focused is most important to their success, however there is no single 'magic ingredient'," she said. "When I reflect on my career, it's been communication and the relationships I've built that have been the most significant contributors to my success. I feel relationship building can often be overlooked, or brokers may think it's just the relationships with new potential clients that should take precedence.
"Success in this industry involves much more than just attracting and helping clients. Some of the most significant relationships are often with my aggregator, lender partners and other parties to a purchase transaction, like real estate agents, settlement agents and the clients and other trusted advisors. These relationships help me learn and contribute to grow – they help me achieve better outcomes for my clients and to give them a seamless experience.
"A great first step is to analyse whether you have mastered Connective's five ingredients for broker success: unwavering client focus, thorough industry and product knowledge, outstanding communication skills, efficient systems and processes, and strong relationships."